How to Use Spinach for Hair Growth – 3 Best Ways
Spinach is excellent for your health and makes you strong and fit. It has lots of health benefits which makes it one of the best vegetables to include in your daily diet. It is green and leafy and highly nutritious. It is rich in antioxidants as well as vitamins and minerals. It contains high amounts of Vitamins A, K, C, B2, B1, B6 and E. Minerals like iron, manganese and zinc are also present in it, along with omega 3 fatty acids. You can avoid problems of the bone by having this leafy vegetable regularly. It is also good for preventing cancer and inflammatory problems. You can have it as it is, in the raw form, or coo it and have it. In all forms it is good for your health.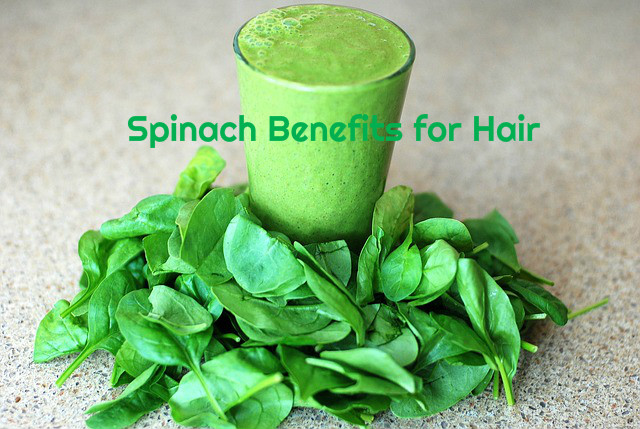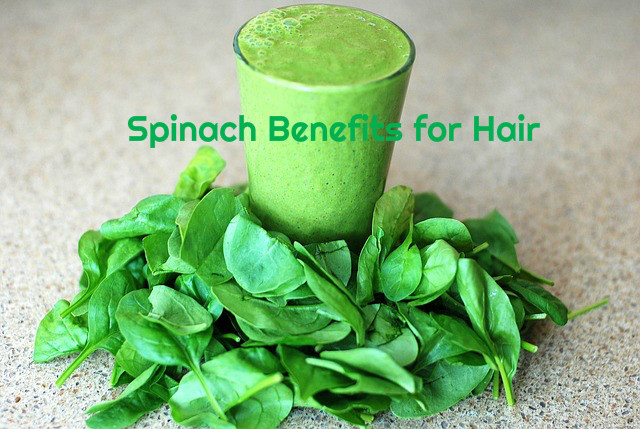 Other than its role in making your healthy, it is also good for your skin and hair. Including spinach in your daily diet is an excellent way to increase the growth of your hair. This is because spinach is a rich source of Vitamin A and Vitamin C, which help in promoting hair growth. These vitamins increase the production of oil in your scalp and therefore help in increasing the growth of your hair. So, include spinach in your daily diet if you want to have long and thick hair.
How to Prepare Spinach for Hair Growth?
Here are the different ways by which you can use spinach for taking care of your hair:
Spinach mixed with hair oil:
You can also mix spinach with hair oil and apply this on your hair. Take half cup of spinach and grind it well. You can take raw spinach or cooked spinach to make the pulp. Take half cup of spinach for making this herbal hair oil. Mix this with half a cup of the hair oil that you use on your hair. If it is olive oil, it is all the more better as it promotes hair growth. You can also take coconut oil. Heat the mixture and then apply it while it is still warm. Apply the oil well on your hair and scalp by parting the hair and making sure that it covers all parts of the scalp. Apply this on your hair and scalp and let it remain for about one hour. After the stipulated tome, wash off with shampoo and then apply conditioner. This mixture works well on your hair, especially if you have frizzy or dry hair. Making this mixture is very easy and you can apply this mixture on your hair every week. With regular use you will see that your hair is growing strong and healthy. This oil keeps your hair smooth, soft and well moisturized.
Spinach hair pack:
Hair pack made with spinach is very beneficial for having a healthy hair. To make this hair pack, take one cup of spinach and add 1 tablespoon of honey and oil to it. You can take any oil like olive oil, coconut oil or castor oil. Take only the leaves of spinach and throw away the stem. Put all the ingredients in a blender and blend them well to get a smooth paste. The paste that you make should not be too thick not watery. It should be thick enough so that you can apply it on your hair without any difficulty and wash it off easily. After making the paste, apply this on your scalp and hair well. Detangle your hair before you apply this paste on your hair. Also make sure that your scalp is clean. Let it remain on your hair for about 30 minutes and then you can wash your hair with a mild shampoo and water.
If you use this pack every week, you will soon get healthy hair. You may find it a bit too messy, but the result you get by using it is worth it. Applying this on your hair can repair the damage done o your hair and you will soon get smooth and silky hair that is healthy and strong.
Spinach smoothie:
If you do not prefer applying spinach hair masks on your hair, you have the option of drinking spinach juice. But most of the people do not like the taste of spinach and thus avoid having it. If you too do not like the taste of spinach, you can try making spinach smoothie and have it. When you make smoothie, you blend it with tasty and delicious fruits and this way the taste of spinach is not felt.
To make spinach smoothie, take spinach as well as banana and papaya, and wash them well. Now put them in a blender and add milk. Blend well so that you get a delicious smoothie of proper consistency. Have this smoothie every day in the morning, before you have your breakfast. Within a week you will start getting positive results. Spinach helps in making your hair strong and smooth and also increases the growth of your hair. Banana and papaya in the smoothie helps in providing you a glowing skin. The smoothie that you make with spinach, banana and papaya is tasty as well as very healthy.
Now that you have seen how spinach can improve the growth of your hair, make hair packs with it and apply on your hair, or include it in your daily diet plan and get all the benefits of this green leafy vegetable. Along with using hair packs made of spinach, you must make sure that take in nutritious food. Having a balanced food including lots of vegetables and fruits ensures that you have a healthy body, glowing skin as well as healthy and strong hair.