Aishwarya Rai Bachchan daily Beauty Tips and Secrets
When it comes to beauty and elegance in style actress aishwarya rai holds a special place among the Fashion world fraternity. It's not just that she is known for her beautiful skin and lovely killer grey blue eyes, but she has those great looks and good height every man/women would envy for. Ever since she was crowned Miss World in 1994, she took no time to enter into Bollywood and then to Hollywood to capture the top heroine crown as well. Thanks to her gifted beauty and attractive persona.
Now if you are curious to know what the secret behind that beautiful skin and want to know what diet and fitness regime she follows to keep herself glaring all the time, we have covered them below for you. Read all the beauty and fitness secrets of aishwarya rai bachchan.
Beauty Secrets of Aishwarya Rai Bachchan: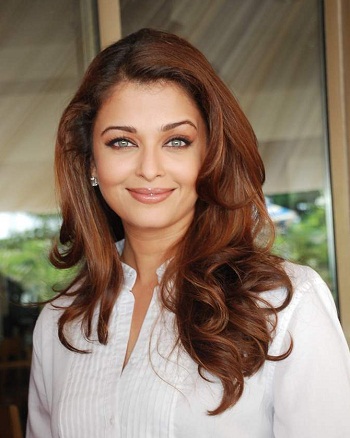 1) First and foremost thing to know is that she follows a very healthy lifestyle despite her busy schedules to keep her beauty intact.
2) When it comes to alcohol, smoking, packaged or junk food she stays very very far from them.
3) She loves to eat lots of green fruits and vegetables and home cooked food
4) Drinking ample amounts of water every day is something she never skips to keep her skin hydrated
Skin care routine of Aishwarya Rai Bachchan:
1) She uses a mixture of haldi (turmeric), gram flour (besan) and milk as an exfoliate to skin.
2) Likes using yoghurt as a moisturiser for her skin
3) Her preferred face-mask is crushed cucumber face mask
4) Whenever she wants to use a moisturizer on her skin she washes her face with normal water
Makeup Secrets of Aishwarya Rai Bachchan: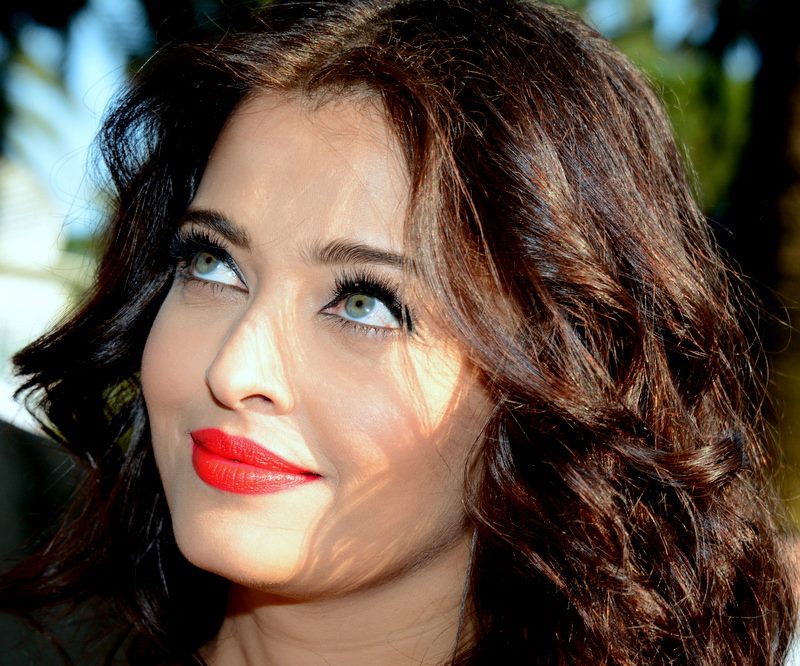 1) Aishwarya rai Bachchan's favourite cosmetic brands are Revlon, Lakme, MAC and Maybelline.
2) She likes to do toned down make-up.
3) Shades of pink lipstick, peach and brown make-up on her lips and cheeks are her preferred colors as they match her skin and eyes.
Diet Secrets of Aishwarya Rai Bachchan:
1) When it comes to diet, Boiled Vegetables is always her preferred diet over fried food.
2) She likes eating brown rice instead of normal white rice as brown rice contains high fiber content which is good for burning fat (also note that brown rice encourages you to eat less when compared to white rice)
3) Finally, she likes eating small meals over large meals every time
Fitness secrets of Aishwarya Rai Bachchan: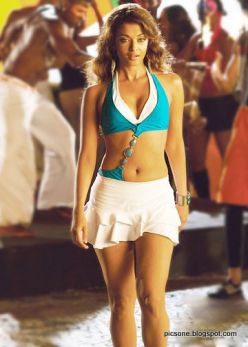 1) When it comes to fitness she says that she never did something special to take of her toned body earlier.
2) But, she made a point that these days she regularly practices yoga.
3) After she made it to big in the movies she said that her day begins with a good morning walk, followed by some good light exercises and power yoga.
These are some of the simple beauty secrets of Miss Aishwarya Rai Bachchan. Hoped you loved reading her secrets and may follow her tips to get the beautiful looks for yourself as well.
Image credits: Wikipedia commons 1, 2 and 3