Amazing Benefits of Vitamin E for Skin Care, Hair and Health
It is very important for you to feed your skin with the required Vitamin E to keep it nourished always. You will find Vitamin E in body oils and body lotions as it is a great anti-oxidants. If you want, you can have Vitamin E capsules, which are found in any chemist store as Vitamin supplement. For overall beauty the proper amount of Vitamin E is very important and you will also find your doctor prescribing one every now and then. Apart from helping in reducing blood pressure and various heart ailments Vitamin E also nourishes your skin along with the hair. Therefore, you make sure that you have enough amount of Vitamin E daily.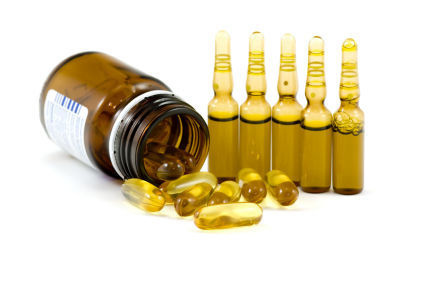 If you want to protect yourself from the sun or if you want to slow down the aging process whatever your reason may be, Vitamin E is the best solution for all your worries. So let's see what benefits it has on health, Hair and skin respectively.
Vitamin E for health:
It will treat your minor burn. You have to apply the Vitamin E oil on the wound and massage it softly to start the healing process.
It also helps in protecting you from skin cancer. For that you have to mix Vitamin E oil in your sunscreen and apply it in all the area that is exposed to the sun.
Helpful for treating scars and stretch marks. If you have any scar then apply the Vitamin E oil on that and it will help you fade the scar away. The stretch marks which are common during pregnancy can be removed by massaging the place with oil will help you reduce the stretch marks.
Vitamin E oil will help you in thinning blood, which will help you in preventing heart attacks. If you have enough Vitamin E then it will help you in reducing the artery disorder along with other heart ailments.
Vitamin E for Skin:
Applying Vitamin E oil on the skin will help you to improve the health of your skin and treat all the ailments of your skin.
Works efficiently as a moisturizer. So you can easily dump those chemical body lotions and use Vitamin E oil instead. If you use olive oil with Vitamin E oil, then nothing can beat this as a perfect bedtime moisturizer for your skin
You can also use it to reduce the spots and wrinkles that are signs of old age. Vitamin E increases the collagen that increases elasticity and help in reducing the appearance of wrinkles.
In case of minor sunburn too Vitamin E oil acts as a great healer. This oil is readily absorbed so it heals from inside.
If you apply the oil under your eyes after shower, then it will stop the formation of fine lines under eyes.
If you want to remove your makeup, then Vitamin E oil will be the best way to do it as it will be soft on your skin and remove traces of makeup gently.
Vitamin E for Hair:
It increases the blood circulation of your scalp when you massage with this oil. It helps in increasing the quality of your hair too.
If you are trying to grow your hair, then try massaging your scalp with this oil and you will witness the benefit soon
If you want to repair your split ends, then you mix coconut oil, olive oil, hemp and jojoba oils and Vitamin E oil. Now heat it up and do the hot oil massage to cure the split ends.
If you oil your hair daily with Vitamin E oil then it will be conditioned and gets its required food thus making your hair lustrous enough.