Anushka Shetty Beauty, Hair Care, Diet & Fitness Secrets
Anushka Shetty is a beautiful actress and model, who works mainly in Telugu and Tamil films. She was born on 7th September 1981, and her original name was Sweety Shetty. She was a yoga instructor before she became an actress, and was trained under Bharat Thakur. She made her acting debut in the year 2005.
She is well known for her acting talent and for her beauty. One look at her and you will be convinced about her beauty. She looks stunning even without applying any makeup on her face. She is admired by all for her natural beauty. She is regarded as one of the most beautiful heroines in the South Indian Film industry. In spite of her busy schedule, she manages to maintain her beauty and stuns everyone with her natural looks.
Anushka Shetty takes great care of her beauty. There are no makeup tricks behind her beautiful face. Everything about her is natural. She leads a disciplined life, strict diet, good skin care regime and fitness regime to stay fit and beautiful. She follows them religiously and with dedication. If you are a fan of this beautiful lady, here are a few tips that you can take from her.
Anushka Shetty's Beauty Tips: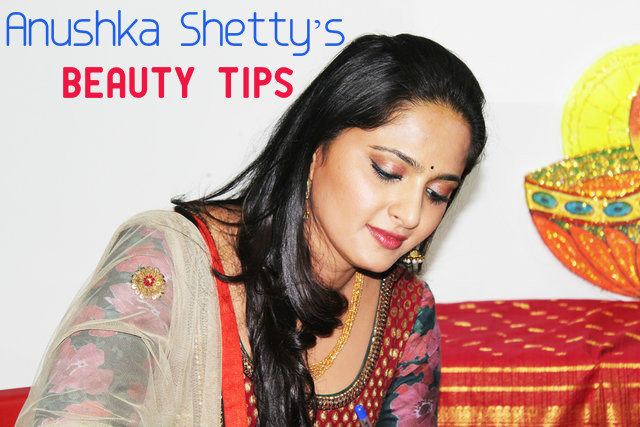 Anushka prefers to take care of her beauty the natural way. Instead depending on cosmetic surgeries and commercial products for enhancing her beauty, she prefers eat healthy and keep her skin well nourished and healthy. One of her beauty secrets is that she consumes bread and honey for breakfast every morning. Honey is known for its immense health benefits and its role in providing you a healthy skin. It can be applied topically for treating the skin from various problems. Honey helps in keeping your skin supple and soft. Anushka claims that consuming honey has lots of added benefits.
Being a person who is in limelight for most of the time, it is important that one should have a flawless and perfect skin and body. Anushka mixes lemon juice and gram flour, and uses this mixture to apply on the dark areas of the skin, like the knees and elbows. This helps her in keeping her skin soft and blemish free.
Drink as much water as you can. Anushka says that drinking adequate amount of water is one of the prime reasons for her beauty. She makes sure that she drinks almost 6 litres of water every day. She never drinks soda as it is not good for health. Drinking water keeps her body hydrated and also helps in flushing put all toxins from the body. This provides a healthy body and skin.
Anushka Shetty Hair Care: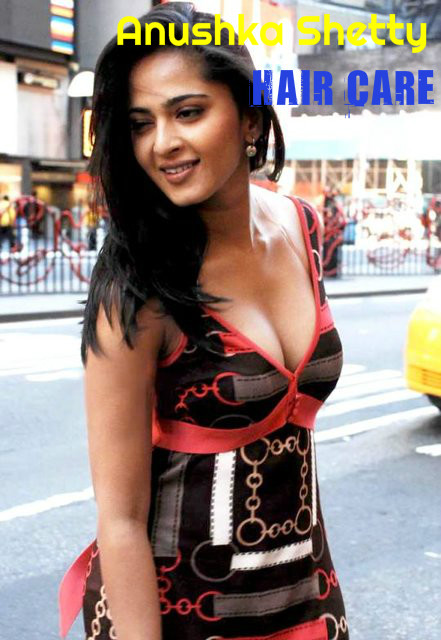 Even if you have a beautiful face, it is important that you have beautiful hair too. Anushka Shetty has beautiful tresses that are shiny and healthy. She takes good care of her hair.
Anushka makes sure that she oils her hair regularly. She uses different types of hair oils on her hair. Some of them are olive oil, castor oil, mustard oil and coconut oil. These oils help in keeping her hair healthy and provide sheen to her hair. Applying these oils on her hair and scalp conditions her hair deeply from the roots, makes the roots stronger and provides a healthy glow to her hair.
Once in a week, she even makes use of fish oil supplements. This helps in giving her hair extra softness and makes it easy to manage her hair.
When she goes out in sunlight, she never leaves her hair open. Instead, she ties her hair in a bun or ponytail. This helps in preventing her hair from getting rough and damaged. it also prevents split ends.
When you are an actress, it is important that you have a perfect figure. Anushka has a perfect figure and she takes all care to maintain her figure. She is very dedicated when it comes to her fitness regimen. She makes sure that she exercises regularly and keeps her body fit and in good shape.
Anushka Shetty's Fitness Regime: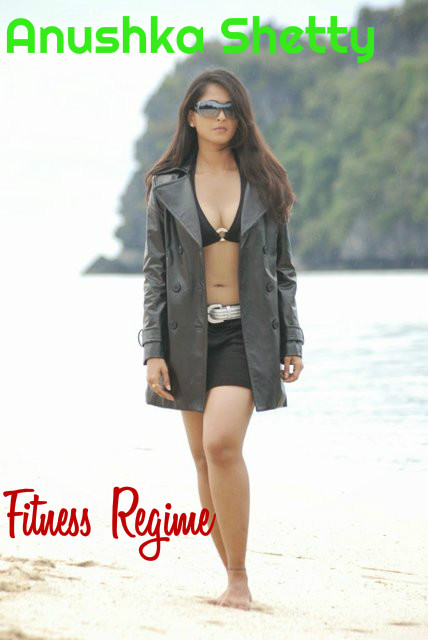 Anushka is well aware of the benefits of yoga and swears by it. She says that yoga plays an important role in keeping her fit and lean. Even her glowing skin, according to her, is a contribution of yoga.
She takes care to exercise for about 30 minutes every day. This helps in increasing her stamina. It also keeps her body in good shape and boosts her overall health.
She also goes to the gym to make her body fit.
Anushka Shetty's Diet Plan: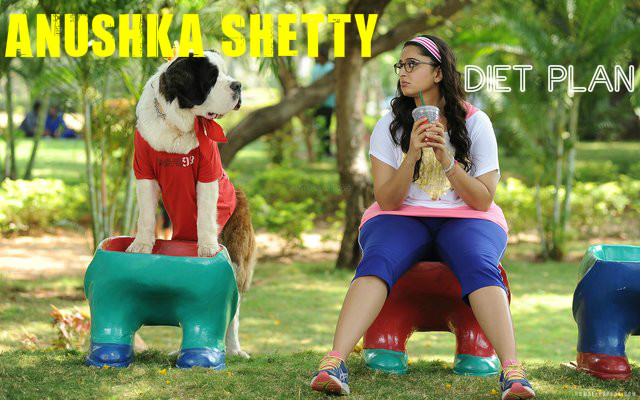 What you eat reflects on your body and mind. Anushka makes sure that she included lots of vegetables, fruits and fluids in her diet. By consuming healthy and nutritious foods, you will get a healthier body.
Anushka Shetty prefers gluten free diet to keep her body fit.
She tries to avoid junk foods and fast food, which are unhealthy for the body.
She makes it a habit to have her dinner by 8 pm every day. She never consumes anything at least 2 to 3 hours before she goes to bed. It is essential for proper digestion and the overall fitness of the body. This helps in enhancing her beauty.
So, you can see that Anushka Shetty tries to follow natural ways to maintain her beauty. Try to follow her tips and you will be able to maintain your figure and beauty like Anushka Shetty.
Image credits: 1, 2, 3