Apricot Seeds Benefits and Uses for Skin, Hair and Health
Apricot is a healthy food that is beneficial for treating asthma, bronchitis, tuberculosis, anemia etc. It is rich in minerals and has lots of health benefits. Its seed and the oil extracted from its seeds also have lots of benefits for your health, skin and the hair. The seeds may be ground into powder and added to soaps, fruit juice, cereal, vegetables and different curries or it may be eaten raw. It is roasted to get its oil, which can be added to salad dressings and also in the lotions that you use on the face.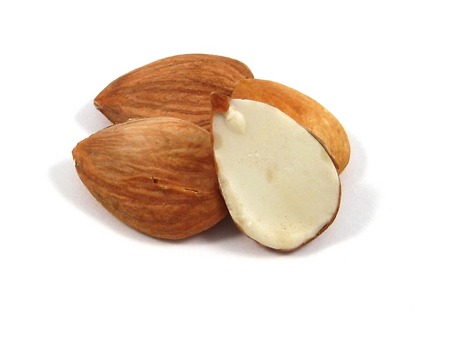 Apricot Seeds Benefits for your Skin:
Cosmetics:
Apricot oil is a rich source of fatty acids as well as Vitamin E and A. So it id beneficial for treating dry and mature skin and keep the skin nourished. If your skin feels itchy or dry after having a bath, apply this oil on your damp skin and you will get relief. This oil is an important ingredient in many of the cosmetics like soaps, creams and skin lotions. It gets absorbed in the skin fast and does not make the skin greasy. So, many people prefer it for massaging the body and also as sunbathing oil on the beach. Massaging the body with this oil helps in getting rid of stress, inflammation and pain. Being mild and non-irritating, it is also good for massaging infants and children. It may also be added as a base in many aromatherapy oils as well.
Moisturizer:
Apricot seed oil is used as a good moisturizer and helps in treating dry skin that is commonly in the elbows, feet, knees and the hands. Applying this on the skin makes your skin smooth and soft to touch.
Nourishes:
Gamma linoleic acid present in apricot seed oil is good for toning up your skin and for maintaining the firmness of the skin. It is also rich in Vitamin A and E, which help in slowing down the process of ageing. So, applying this oil on the skin keeps your skin looking young, without any wrinkles and fine lines. The anti-inflammatory properties of the oil is effective in getting relief from eczema. It also has nourishing properties, which keep your skin supple and healthy.
Skin health:
Apricot seed oil is very good for your skin and is used as a moisturizer for normal and oily skin. It is very light and also mild and gentle. So it does not cause any harm to the skin and is suitable for the skin of infants as well. It is also used as a face serum because of its light texture. Applying this oil on the skin does not make the skin greasy to touch. It is excellent for keeping the dry skin hydrated.
Skin scrub:
The oil of the apricot seeds may be used as a scrub by adding it with sugar. This works wonders for your skin and provides you a skin that is radiant just like you get when you use olive oil or almond oil. Take some sugar and mix it with the apricot seed oil. Now scrub your face gently with it. This will act as an exfoliator and removes dead skin cells from the skin, giving you a glowing complexion that looks as radiant as new. It removes all the impurities from your skin and cleanses your face, making it smooth and radiant in just three minutes.
Apricot Seeds Benefits for your Hair:
Hair health:
Apricot seed oil is good for your hair and keeps it healthy. Add this with other oils like coconut oil, amla and olive oil and massage your scalp well. Leave it on your hair for about 20 minutes and then wash off with a mild shampoo. This is great for treating dry and flaky scalp and keeps your scalp and hair hydrated. It also cures damaged hair and chemically treated hair. It helps in providing a natural sheen to the hair.
Night oil:
Apricot oil is excellent night oil. You get the best results by using it at night as a moisturizer. You may mix it with any other essential oil and then massage it on your skin. Clean your skin and apply a toner on the skin before you apply this oil.  This helps in removing dirt from the pores of the skin and opens up clogged pores, as well as keeps the skin moisturized.
Health and Nutritional Benefits of Apricot Seeds:
Arthritis:
Apricot seeds have anti-inflammatory properties and this helps in making it beneficial in treating arthritis. It can reduce the symptoms of arthritis and also provides you relief from pain caused due to arthritis.
Blood pressure:
Other than curing cancer, Vitamin B17 is also beneficial for maintaining the blood pressure levels in the body and keeping it normal. If you are suffering from high blood pressure, consume apricot seeds, which is a rich source of Vitamin B17. This will help in lowering the high blood pressure and protects you from various other diseases related to high blood pressure.So, you can see that apricot seeds and the oil extracted from it have so many health benefits. Include them in your daily diet and apply the oil topically on your skin and hair, and you will benefit a lot.
Colds and flu:
If you want to increase the immunity power of your body, consume apricot seeds regularly. This will make your immunity system strong and helps your body to fight against infections, including cold and flu.
Cooking:
Apricot oil is used as a flavoring agent in traditional Italian liquor and is also used in cooking. It is also popular as a salad oil.
Cancer:
Apricot seeds contain Vitamin B17, which is excellent for preventing cancer. The oil extracted from apricot seed has the ability to kill cancer cells immediately. So it is used to cure various types of cancer like bone cancer, cervical cancer, skin cancer and so on.