Beauty Tips For Getting Soft and Rosy Pink Lips
Soft pink lips add more beauty and brightness to your face and also make your smile warmer. If your lips have a pink tinge on them, it means that you are in good health. So, you must try to take proper care of your lips and retain that pink tinge to your lips. Lips are very delicate and do not contain any oil glands. So it is important that you keep your lips well moisturized all the time. This will keep your lips soft.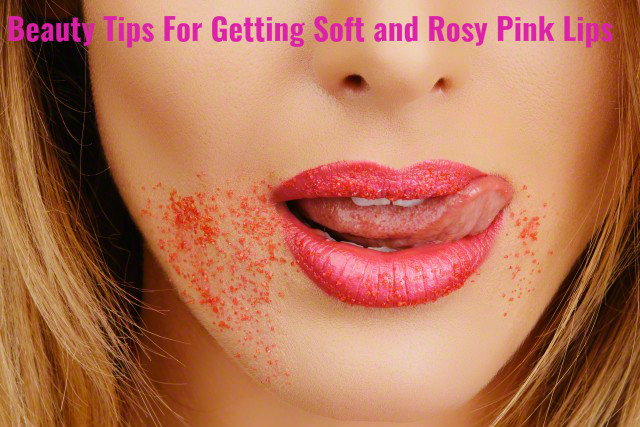 Best Beauty Tips for Pink Rosy Lips:
Before you apply lipstick coat your lips with chap stick or lip balm:
This way you can keep your lips moisturized. You can apply a lip gloss or even a lip salve for a juicy pout. Try not to use Matte lipsticks because they make your lips dry. Choose lipsticks with a cream finish or a satin finish. Never forget to moisturize your lips well before you apply glosses and lipsticks.
Do Moisturize your lips: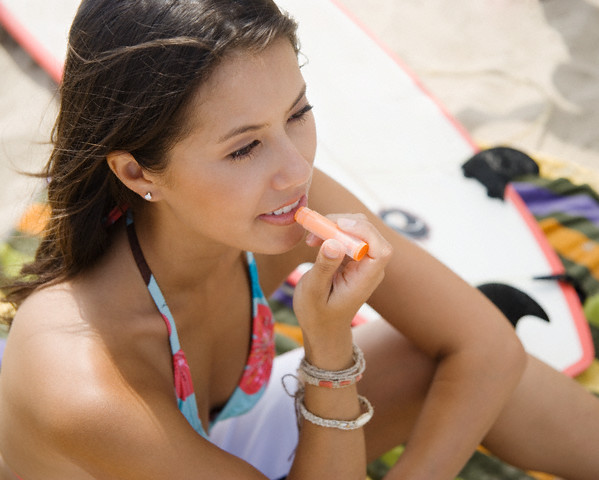 Lips tend to become dry and chapped very easily. If you do not take proper care of your lips, this may lead to dark and pigmented lips. You must always keep a lip balm with you and apply it every now and then. Lip balms can be addictive. So you must choose the lip balm wisely. Do not choose Petrolatum or Petroleum based lips balms because they are not beneficial and prove to be ineffective in the long run. When you buy lip balms, check if they contain ingredients like natural beeswax, glycerin, Cadillac wax, Vitamin E and almond oil. These are good for keeping your lips in good condition. You can also apply Vitamin E on your lips before you go to sleep at night. This is enough to moisturize your lips.
DIY Crushed Rose petals for soft pink lips: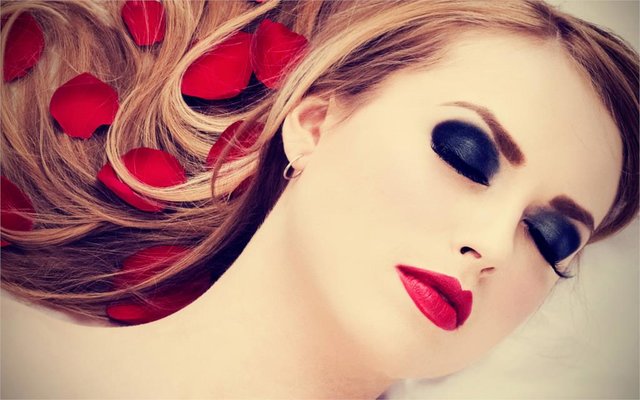 Add a teaspoon of honey to crushed rose petals and apply on your lips. If your lips are pigmented, you can add one teaspoon of milk powder also. Wait for 10 to 15 minutes and then wipe with damp cotton. Apply a lip balm. Rose provides a pinkish tinge to the lips and the milk powder and honey help in lightening the lips. Apply this regularly to het soft and pink lips.
Drink Enough Water to keep your lips hydrated: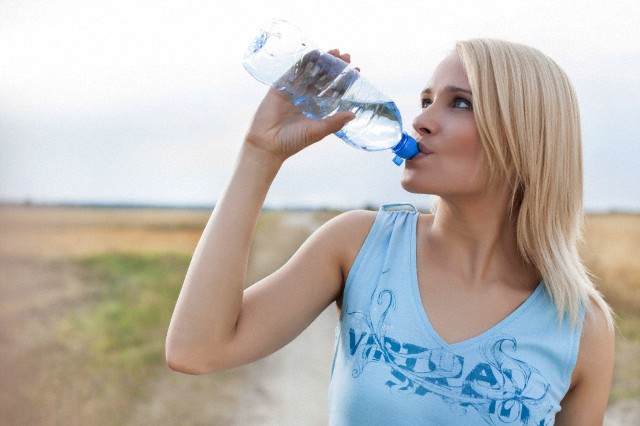 If your lips are well hydrated, they will have a pink tinge on them and look soft and supple. If not well hydrated, the lips may become dull, dry and dark. An easy way to hydrate your lips is to keep yourself hydrated. This will prevent your lips from getting dry. So, drink 8 to 10 glasses of water every day and keep your body well hydrated. Application of moisture as well as internal hydration is necessary for keeping your lips pink and soft.
Scrub your lips to make them soft: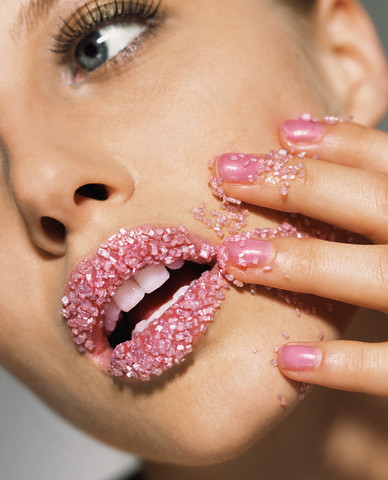 Scrubbing helps in making your lips soft, pink and supple by removing the dead cells and exposing the fresh inner layer. There are different methods to scrub your lips. Just apply a heavy lip balm or clarified butter before you go to sleep. Scrub your lips next morning with a soft tooth brush. Sugar lip scrub is also a good way to get rid of dead cells. Mix sugar with your lip balm or petroleum jelly and apply on your lips. Scrub in circular motions. Now wipe it off with a damp cloth. You will get baby soft lips.
Stay away from dark colors: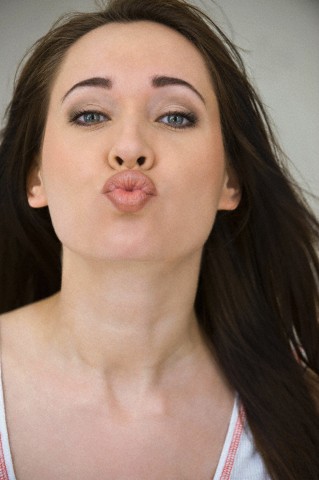 Try not to use dark and pigmented colors on your lips as these may take away the pinkish tinge from your lips. In the long run it may lead to pigmented lips. You can use soft colors and also Nudes. Always use well known brands of lipstick because cheaper ones may contain toxic substances that may harm your lips.
Some More Health tips for Getting Pink Lips:
Avoid contact with chlorine:
Avoid contact with chlorinated water as this can cause pigmentation of your lips.
Follow Healthy diet regime: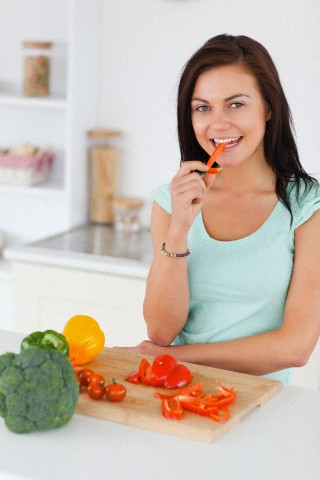 A healthy diet with lots of vegetables and fruits keeps your lips healthy and pink. Vitamins like Vitamin C reduces pigmentation of the lips and keeps the lips well moisturized. So the diet must be rich in vitamins.
Genetic trait:
Genetic factors are also responsible for dark lips. In such cases the only way to get pink lips is to undergo surgery.
No coffee and tea:
Caffeine in these drinks can blacken your lips. So avoid tea and coffee.
Stay away from too much exposure to sun: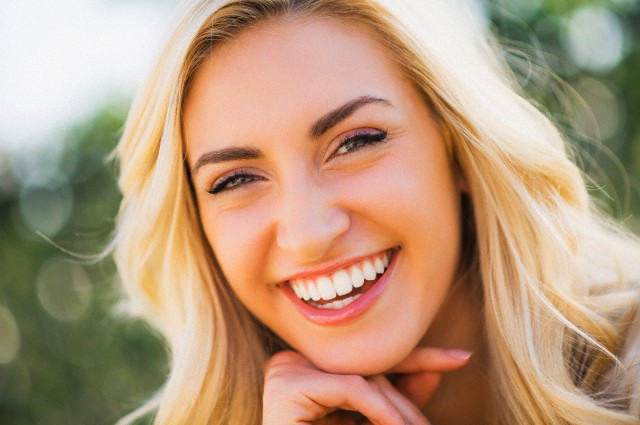 When there is an excess of the pigment melanin in the lip area, you may get dark lips. Sun is known to increase the production of melanin in the body. So apply lip balms and lip sticks that contain SPF when you go out in eh sun. This way you can avoid having dark lips.
Say No to smoking: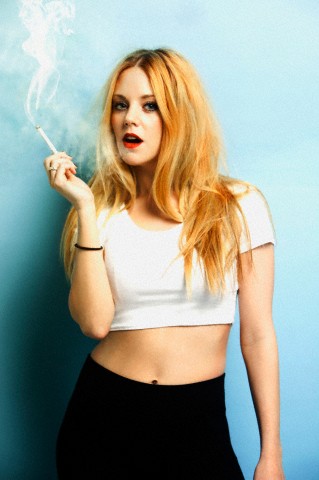 Smoking makes your lips dark and pigmented. So avoid smoking to have pink and soft lips.
Use only good cosmetics:
Using too much of lipstick and other lip products can be harmful to your lips because of the chemicals in them. Prolonged use of cosmetics, especially the cheap quality products, may cause pigmentation of lips. So choose cosmetics that contain natural ingredients. When you remove them, use natural oil for the purpose. Always check the expiry date before you use a product. Using an expired product on lips may cause allergy and harm your lips. So, take care of all these facts for getting pink and soft lips.
Some other natural remedies:
Apart from cosmetics and surgical methods, you may have pink lips by using certain natural products. Lime juice, aloe vera, honey, glycerin, almond oil, rose petal extract, cucumber juice etc can help in moisturizing your lips and keep them well nourished. This way you will have natural pink lips.
Now that you have seen different means to get soft and pink lips, follow some of the tips given above and see how it makes you beautiful with pink and luscious lips.