Best 10 Ayurvedic Home Tips and Treatment for Hair Growth
Everybody wants to get good and healthy hair. More and more people are resorting to Ayurvedic remedies for all such problems. In Ayurveda, you have a number of simple steps to make your hair beautiful, healthy and strong. These are all power packed remedies that are sure to work out. All your hair problems are solved from inside to make your mane prefect. Read on to know what these remedies are, and how you must use them:
Amla, the Indian Gooseberry: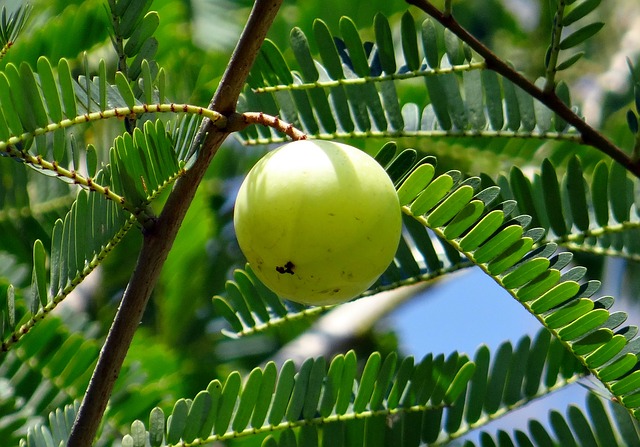 Amla or Amlaki is a very good ingredient for purifying your blood. It is very effective in giving you relief from indigestion. The Vitamin C content in amla solves all your hair problems from inside. Dry some amla and powder them. Mix this powder with warm water and make a paste. Apply this paste on your scalp to get thick and long hair. It promotes the growth of your hair and makes it black. It solves a lot of other health issues, too.
Ayurvedic Oils to Give your Scalp a Hot Oil Massage: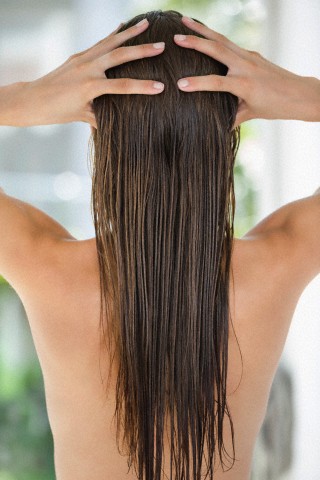 Choose any one of the important oils like coconut oil, almond oil, or brahmi oil, and give your scalp a good hot oil massage. A massage is good for improving the circulation of blood in your scalp. It also makes your hair follicles rejuvenated and improves the circulation o blood in the roots of your hair. Within a short period of six months, you will start seeing the difference. Your hair grows better, thicker and longer, and hair fall is reduced. Take 2 tablespoons of lemon juice, which is freshly squeezed, and mix it in half a cup of oil to heat up. Use this mixture for a hot oil massage in case you are suffering from dandruff.
Champi – Ayurvedic Head Massage: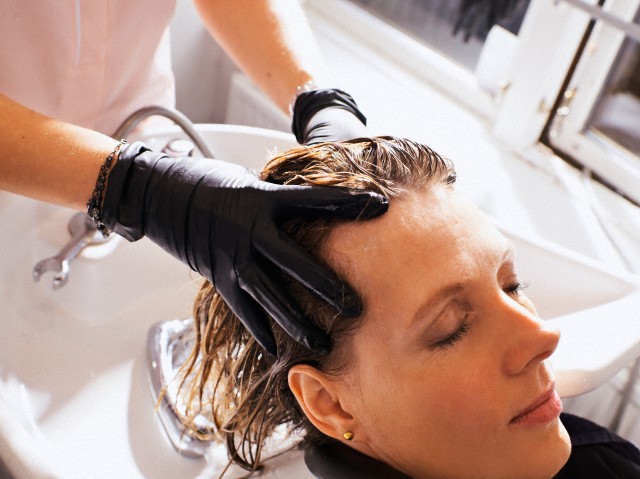 Abhyanga or Ayurvedic massage is considered as an excellent treatment which improves blood circulation to hair roots and promote hair growth. To practice champi at home pour some oil into a bowl and make it warm by keeping in hot water. Apply this oil in smaller quantities (by parting hair) to different parts of your scalp by moving your fingers in circular motion, just like you do while shampooing your hair. Repeat this process until you cover your entire scalp.
While massaging the oil use your fists to gently tap the head all over. This will improve the blood circulation to your hair and relieve the muscle tension you have. Leave the oil on your hair for around 1 hour and take bath with warm water. You can also try a simple trick here to soften your hair. Just dip a towel in warm water and wrap it around your head after the massage. For best results you can do this overnight and take bath the other day. Wrapping of towel all the night to your head isn't good and may cause head ache to few people. So if you want to practice this method overnight just ignore towel wrap.
Elchuri ayurvedic tips for hair growth – Lamba Kesini:

This is very simple tip which can tried by both adults and children to get strong and longhair. Take 20 grams of radish and cut into small pieces. Now take 3 pinches of Black pepper powder and Rock salt powder and mix all these with radish pieces. Eat this mixture two times a day. You can also add some honey to it to give some taste.
Methi, the Miracle Herb:
Methi is great for promoting hair growth. It is a very common herb found in every household, and easily available. Take some methi and roast them. After that, grind them well. Take some warm water and make a paste of methi in water. The amount of paste you need will depend on the length of your hair. Apply the paste on your hair. Cover your hair and scalp completely. Let it stay for 20 minutes, and then wash off with cold water.
Get Relief from Pitta Dosha: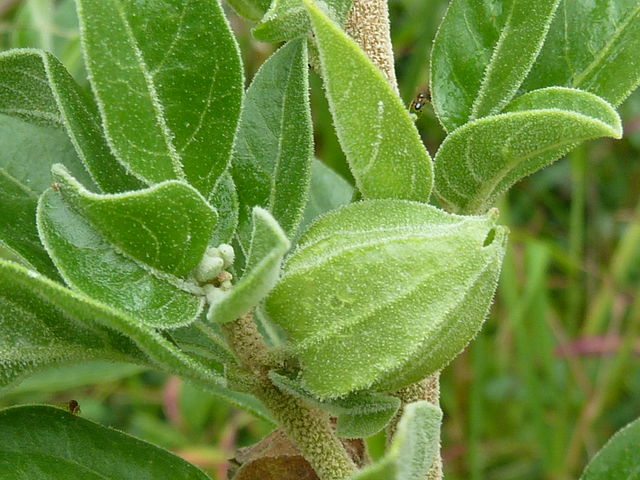 Ashwagandha is an anti-oxidant herb which gives you relief from Pitta Dosha. Pitta Dosha is the main reason for loss of hair and hair fall. Take a 6 mg capsule of ashwagandha every day. It cleans up your system and gets rid of all toxins. It is also anti-inflammatory and solves a number of hair problems.
Increase your Metabolism rate and Promote Hair Growth: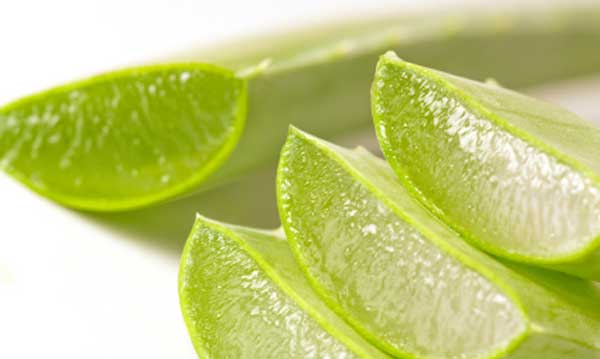 Aloe Vera is an ingredient that makes your system clean. It is very commonly used in Ayurveda for its numerous properties that are good for your health. Take 2 tablespoons of the latex of the Aloe Vera leaf and either drink or swallow it. This is good for increasing your metabolism. It also ensure good bowel movement. Too much of Aloe Vera could cause side effects like diarrhea and other issues. So, limit your intake of Aloe Vera.
Jatamansi, the Aromatic Herb: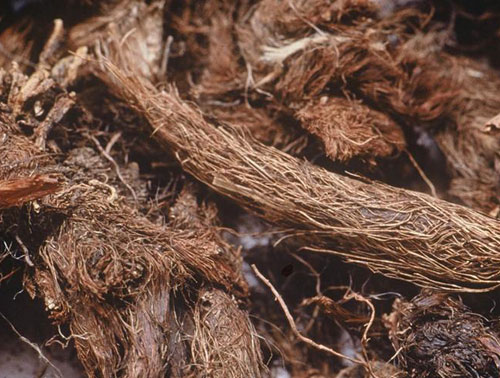 This herb is also called Muskroot or the Indian Spikenard. This herb is useful for removing all impurities in blood and makes your skin glow. Apply this herb directly on your scalp to promote proper growth of hair. Another idea is to get a capsule and consume it. Be sure not to take more than 6 mgs.
Rosemary Essential Oil for hair growth: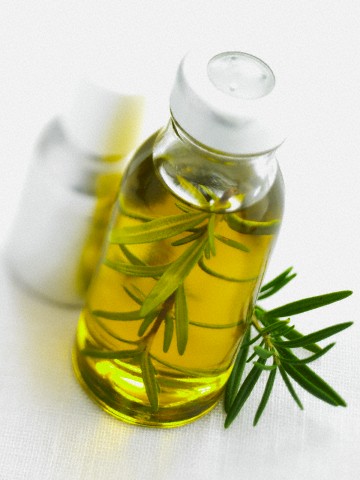 This hair oil works great on your hair and is a widely used natural oil to improve hair regrowth. Massaging the head gently with Rosemary oil thrice a week improves the functioning of  nervous system, stops premature graying of hair and reduces hair fall. For best and faster results use it overnight.
The King of all Herbs – Bhringaraj:
Eclipta prostrata commonly known as yerba de tago, false daisy, and Bhringaraj/ Bhringraj  is very effective in enhancing the growth of hair. As such, it is called the king of all herbs for the hair. Take some leaves and make a paste out of them. Use the paste to apply on your hair. Cover your scalp well and let it stay for a few minutes. Wash it off after that with cold water. Bhringaraj is not easily available everywhere. In case it is not available in your city, you could try an alternative remedy. Get a pack of dried Bhringaraj. Take about 5 to 6 tablespoons of it and let it steep in warm water. Take the paste and apply on your hair and scalp. Leave it on for 20 minutes and then wash it off. You must do this regularly to make your hair grow well.
Along with these remedies, here are some hair care tips that control hair fall and help your hair grow well.
Drink lots and lots of water:
Water is an essential art of the human body. The body is able to function well only if it is well hydrated. The hormones and enzymes in the body are able to work only if there is the necessary amount of water in the body. At least 8 to 10 glasses of water per day is necessary for the body to function well, and also for proper hair growth. Make sure you have a healthy diet and a regular intake of all the essential nutrients.
Never comb wet hair:
Hair becomes more prone to breakage when it is wet. So, you must avoid combing your just after a bath. You could run your fingers through it to settle your hair. Wait for it to dry out to comb or style it.
Good Sleep for hair growth:
Sleep is a very important part of good health. You need enough sleep to let your body relax. After a hectic routine, even your body needs rest. It is during sleep that most of the tissues are regenerated and rejuvenated. You need a minimum of 8 hours of sleep every day. This is important for staying healthy and fit. Hair growth is also promoted if you get enough sleep.
Now you know what you should do to have good and healthy hair. Choose your favorite remedy and follow it regularly to make your hair thick, strong and longer. Also, remember the above tips to take good care of your hair.