Best Dandruff Solutions: Shampoos & Ayurvedic Treatments
Dandruff is very common these days. People take efforts to avoid them so that they are saved from dry and flaky hair. What is dandruff? Dandruff is nothing but dead cells forming on the hair scalp which are shredded away from the scalp due to many reasons. Most of the common reasons are vitamin deficiency, oily scalp, dry scalp, constipation and minerals deficiency. Other than these, there are various external and internal factors which affect the presence of dandruff on the scalp. Although it grows on the scalp, it affects the hair too. It leads to severe hair problems which cannot be cured in a short duration of time. Other than this, they also cause pimples on the face which can be dreadful.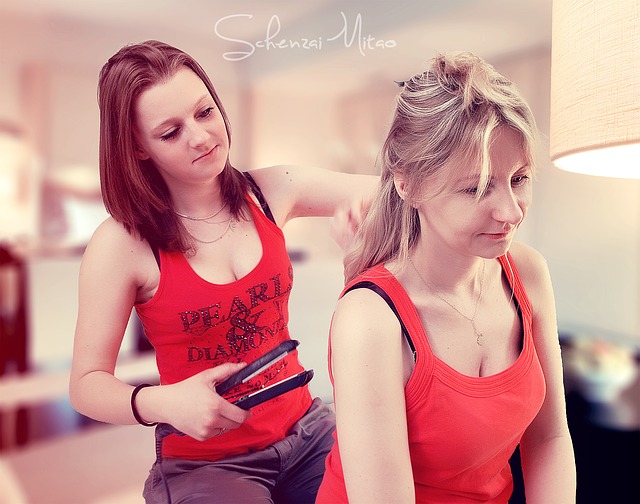 These days many hair dandruff remedies have come up in the market which assure a dandruff free hair. Many hair dandruff solutions are quite good and give expected results. Let us have a look on some of their useful tips which will surely help you to get rid of dandruff and problems coming with it. There are a host of shampoos coming in markets these days which assure you a healthy hair and scalp free of dandruff. Here are some of the shampoos which are worth a try and have been successful in give perfect results to many of the buyers.
Best Dandruff Shampoos:
Garnier Fructis Anti-Dandruff Shampoos:
This shampoo has been used by many people since a long time. Good reviews make this shampoo famous among common people. This is, so far, one of the best shampoos which come to reducing dandruff and problems related to it. It also helps you hair to become shiner and healthier. You can try this shampoo and look for the result for yourselves.
Herbal Essences No Flaking' Way Shampoo:
This shampoo is new in the market but you can trust on its quality and look. It is a herbal shampoo and one of the best shampoos when it comes to getting away with dandruff and hair fall problems. You will see a considerable reduction on dandruff when you make regular use of this shampoo. It helps to reduce hair fall and dandruff without making the hair dry and itchy. This brand also sells conditioner which is worth a try. They don't vary much in range. It is always advised to use shampoo and conditioner of same brand to get best results.
Tea Tree Oil Shampoos:
Many of Tea Tree Oil Shampoos are there in the market which can help you to get away with dandruff and dry hair. Even more, it will help you to keep your hair shiny and healthy. It is best to use a shampoo which suits your hair so that you don't have to face many problems later. Getting rid of dandruff is very essential to maintain a healthy hair growth. These shampoos have natural oils which help in making hair good. So, try this shampoo and see amazing results in no time.
Ayurvedic Treatments for Dandruff:
Many a times, ayurvedic treatments are good for hair problems. They make your hair healthy to a great extent. Although you need patience to see their results, you surely get long lasting and good results to keep you normal for many days. Here are some of the remedies which you sure try atleast once and explore the results for yourself.
Amla:
Amla and amla juice is another well-known home remedy which helps in curing dandruff. Eating amla or gooseberry on a regular basis cures all the problems related to hair. Moreover, applying amla juice with almond oil on your hair cures dandruff easily.
Aspirin Shampoo:
Here is a natural remedy which will surely help you to get away with dandruff and problems coming after it. Crush two aspirin tablets and mix it with the shampoo you normally use. Wash your hair with this mixture and once you are done, wash hair with normal shampoo to get rid of aspirin on your hair. This will give you amazing results, making your hair shiny and healthier.
Baking soda:
One more solution is to use baking soda instead of shampoo while washing your hair. Scrub it well on your scalp and rinse it after some minutes. It will make your hair dry in the starting but later on your hair will look shiny and flake free.
Coconut Oil:
Coconut oil also has many hidden benefits. Take lemon juice and coconut oil in equal quantities. Apply this mixture on your face and leave it for half hour. After this, wash your hair with herbal shampoo to see expected results. You can also use any of the shikakai shampoo for washing your hair.
Neem Leaves:
Neem leaves are herbal solution for hair with dandruff. Boil few Neem leave in water. Let the water cool down to its normal temperature. After your shampoo your hair, wash it with Neem water. This will kill all the bacteria which are causing dandruff. This remedy will also help you to get away with pimples if you have any.
Sesame Oil:
Sesame oil is known since a long time for healthy hair. Massaging your scalp with sesame oil twice a week will give you good results and long lasting shiny hair. Apply the oil on your hair and keep it for an hour. After this, wash your hair with any mild shampoo suiting your hair type.
Tea tree oil:
Tea tree oil is one of the best remedies for any of the problems related to skin or hair. It will surely help you to get dandruff free hair. Try to mix two or three drops of oil in your normal shampoo or simply in water. Use this shampoo or water for washing your hair.
Dandruff is indeed a nightmare but taking good care can help you to get away with this problem. Try using a separate towel, pillow etc, otherwise others can get this as well. Try to remain clean and wash your hair regularly to make it dandruff free. Massage your hair using natural oils to get expected results.