Brazilian Beauty Diet Secrets, Fitness Tips and Makeup Style
Women from Brazil are among the most attractive women in the world. They achieve this reputation not only because they look good, but also the healthy way they look after themselves. They follow a healthy diet that keep their body healthy and disease free, as well as prevent extra flab. They also follow a strict fitness routine and take care to enhance their beauty with various beauty treatments.
Beauty, Diet, Fitness and Makeup Secrets of Brazilian Women:
Brazilian Beauty Secrets: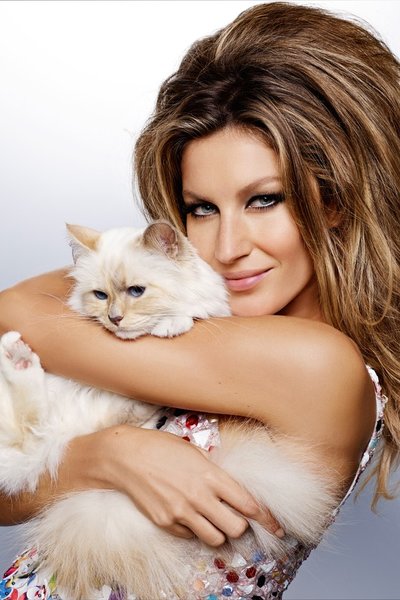 Image credits: thecitizensoffashion
Acai Berry and Goji Berry:
Consuming berries is another reason why Brazilian women are so beautiful. Having acai berries and goji berries regularly keep your skin looking young and beautiful for a longer period of time. These berries are storehouses of antioxidants, which help in reversing the actions of the free radicals that are harmful for your skin and keep your skin free from various signs of ageing like wrinkles, fine lines, age spots and so on for a long time.
Beetroot Juice:
Brazilian beauties have a radiant skin that every woman will love to have. This is because they include beetroot juice in their regular diet. Beetroot juice is rich in antioxidants that flight against the free radicals, and keep the skin glowing and young looking. It is also full of all the essential nutrients required by the body. Beetroot juice is beneficial in increasing the blood circulation in the body and keeps the cells of the skin healthy and active. So, if you want to have a glowing skin, have beetroot juice regularly.
Beach Sand:
You may be wondering what beach sand has got to do with beauty. Beach sand can help you to keep your skin lively and glowing. Brazilian women collect sand directly from the beach and scrub their body with this sand. It works wonders for your skin! Massaging the body with this sand helps in removing waste materials from the body and purifying your body. It is also beneficial in increasing the blood circulation in the body and rejuvenates your skin, making it fresh and lively.
Babassu oil:
Babassu oil is light yellow in color and is extracted from Babassu palm. It is also known as cusi oil. This looks very much like coconut oil and also has the properties of coconut oil. It is one of the important beauty ingredients of the people of Brazil. It nourishes you skin and is easily absorbed by the skin. As it is non greasy, it keep your skin well oiled but does not make the skin greasy. Women of Brazil use Babassu oil daily and this keeps their skin soft and well hydrated.
Carrot Juice:
Have you ever noticed the lovely tan of the Brazilian women and wondered how they got it? You may think that they might have spent a few hours under the sun and got that lovely tan. You may even think of trying it for yourself. But it will only burn your skin and the skin may get affected by the UV rays of the sun. The secret lies in carrot juice. Have carrot juice daily at least two weeks before you decide to get tanned. The beta carotene present in carrot juice helps you in getting a beautiful tan and makes your skin glow naturally. If you have plans of purchasing a tanning lotion, check whether it contains carrot extract before you buy it.
Brazilian Diet Secrets: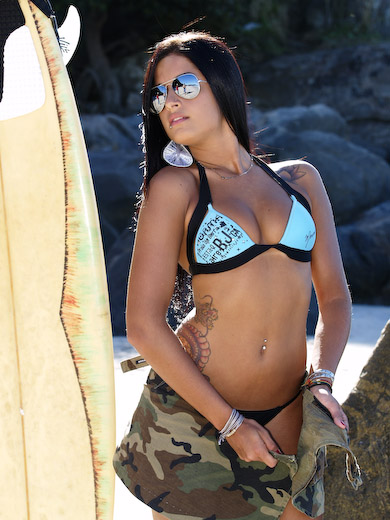 Non-Vegetarian Food:
Brazilian diet mainly consists of non-vegetarian food. They love to have meats like chicken, pork and beef, fish, sausages, churrasco and so on, which are full of proteins. Usually they choose slow roasting or salted food instead of marinades.
Rice and Beans:
Brazilian diet is rich in carbohydrates. Brazilians love risotto-style rice with garlic and salt. Cooked beans are also a favorite food for them.
'Sucos' or Beauty Juices:
According to Brazilian women, to look good you have to eat well. Throughout the day they love having juices made from acai berry, acerola, graviola and so on. This makes them beautiful from inside.
Brazilian Fitness Secrets: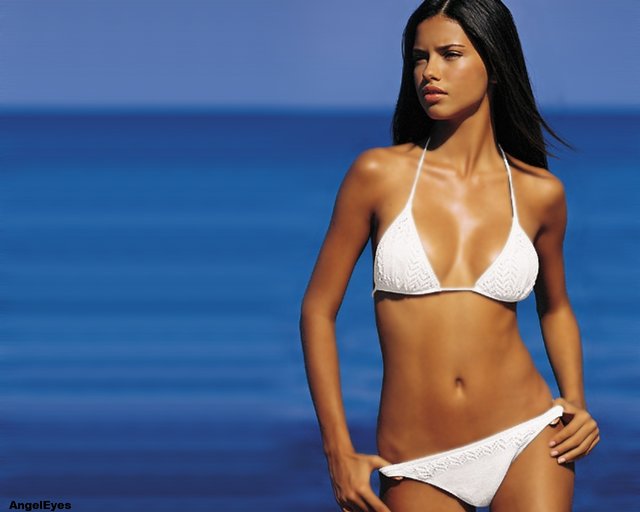 Image credits: Flickr
Brazilian Body Shaping Massage:
Brazilians are very particular about keeping their body fit. The weekly body massage helps in keeping their body fit and in shape. Brazilian body shaping massage increases the blood circulation, helps in flushing out the toxins from the body and prevents the problem of water retention. It also removes cellulites and makes you stress free, fit and healthy.
Brazilian Butt Lift:
Brazilians always try to have well toned and taunt bodies. Brazilian butt lift ensures that they have a well proportioned body. Introduced by Leonardo Carvalho, it is a unique treatment, where the bums are lifted without bulking the thighs much.
Brazilian Makeup Secrets:
Brazilian Blowdry:
Brazilian women have hair that is soft, silky and smooth. This is because of the unique way in which they treat their hair, called Brazilian Blowdry. This is also known as 'Escova Progressiva', which means 'Progressive Blowdry'. Here curly and frizzy hair is treated with keratin protein, as a result of which you get beautiful and luscious hair.
Brazilian Bikini Wax:
Brazilian beauties are often found in a skimpy bra and a sexy thong and they look fabulous in this attire. The uncovered part of their body looks soft and silky, without any blemishes. The secret behind it is the 'Brazilian bikini wax'. This has made outdoor life more exciting and enchanting for the Brazilians. This is now one of the most sought after product in the international market.
Popular Cosmetic Brands:
The Amazon Rainforest in Brazil is rich in herbs and plants that are excellent for the hair and the skin. Brazil is well known for various beauty treatment brands like Natura, MAC, Kiehl's, Aveda and many more such products, which contain natural ingredients that are collected from this forest. Some well known ingredients thus used are black cherry, crabwood, Brazilian nuts, Urukum seeds, acai berry and so on.