Cayenne Pepper for Hair Growth: How does it Help or Benefit
Hair is one of the essential assets of a woman. When you change its style, your complete look undergoes a change automatically. During such times, having long hair is ever woman's desire. It adds to the beauty and charm of any normal woman. But these days, it is not so easy to maintain healthy long hair for a longer time. With many factors coming up, our hair gets damaged easily and we also face many grave problems like hair fall and dandruff. Thinning of hair is yet another problem which compels us to cut short our hair and maintain it easily.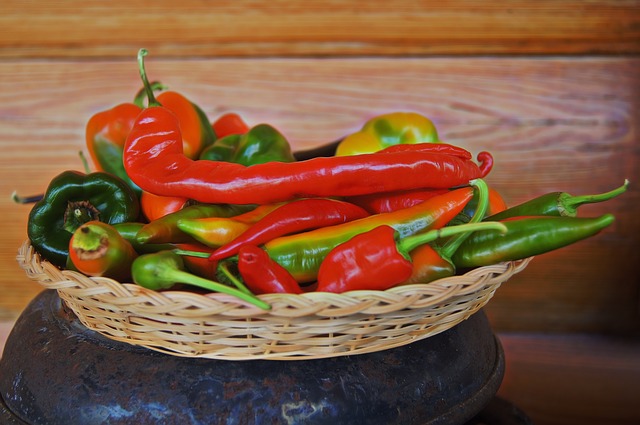 These days, numerous products are available in the market which guarantees excellent results after using them. But however good and costly the product might be, results are never satisfactory. This leads to trying newer and latest products. Thus, we end up damaging our hair even more. If you are keen on taking good care of your hair, then try using cayenne pepper. It serves as an excellent hair growth remedy for those people who are struggling to grow their hair long and strong. This spice is easily present in every house and shows a wonderful effect on hair. This is an excellent remedy to promote quick hair growth. Let us explore some of the benefits of cayenne pepper.
Various Benefits of Cayenne Pepper for Hair Growth:
Cayenne pepper is an herb which adds taste and flavour to the food. Its botanical name is Capsicum Annuum. When consumed, it helps in proper functioning of the body. Also it helps in maintaining all the body parts in good condition. Respiratory, circulatory and digestive systems – all are greatly benefitted from this herb. Cayenne Pepper contains capsaicin in high percentage. This compound is a good remedy for hair growth. It stimulates hair growth and makes it strong and healthy. Many of the ingredients in it makes it different from other similar spices like jalapenos, paprika and Hungarian pepper, to name a few.
Capsaicin has the ability to trigger the hair follicles and also the scalp by giving it a tingling sensation. It also helps in good flow of blood. Blood flow from hair roots to the follicles is very essential for hair growth and nutrition. When the nutrients are continuously supplied to the hair follicles, they promote excellent hair growth and also create a good environment for the hair to grow faster and in a healthy way. Also, it makes it look shiny and lustrous. It helps in healthy growth from the root of hair and gives them the natural shine and nourishment.
Cayenne Pepper can be used to make hair tonics. They have a positive effect on the hair and its follicles. Also, they can be stored and used whenever required. Here are two of the Cayenne Pepper tonics made for hair growth.
Alcohol-Based Hair Tonic:
For this, again you require 4-6 Cayenne Pepper and a dark bottle to store the content. This time, you will require 50 ml of vodka or a solution having 90% alcohol. Cut the pepper into pieces and cover it with alcohol. Shake the mixture and add some amount of water to dilute it. Now keep the bottle in a dark place away from sunlight so that the reaction can take place well. After two weeks, open the bottle and strain the mixture. This mixture acts as shampoo as well as conditioner. You can apply it after shampoo also to add a natural shine and volume to your hair. After you wash away this solution from your hair, its effect remains for a long time on your hair. its also makes your hair beautiful by removing oil and dirt from the hair. But over use of this tonic can make your hair dry and brittle.
Oil-Based Hair Tonic:
For this tonic, you require 4-6 pieces of whole Cayenne Pepper and 60 ml of castor or olive oil. A dark coloured bottle is also needed to store this tonic. To start with, cut the Cayenne Pepper into minute pieces. Accordingly, add oil into it. Mix both the ingredients well. Now transfer this whole mixture into a dark glass bottle and store it 10-15 days. Try keeping it away from sun as sunrays can destroy the Carotenoids present in this spice. Once it is ready, shake the bottle well to increase the effectiveness of the oil.
Open the bottle, strain the mixture and throw all the unwanted particles. Now this tonic is completely ready for use and can be applied regularly on the scalp like any ordinary oil. This will help your hair to grow fast and in a healthy way. After you are done applying this oil, leave it on the hair for about 1-2 hours and let it make its effect on your hair. After that, shampoo thoroughly to remove the oil and dirt from your hair. Apply conditioner to maintain its softness and moisture. The oil content of this mixture helps the scalp to stay away from dryness. When this mixture is kept, the effect of heat of pepper is reduced by a huge extent. This helps the oil to be less aggressive on hair scalp.
Thus, both of the tonics explained are good for your hair. They can be used continuously without any side effects. However, take care while using it. Using in the right way is very essential to keep away from its negative effects. Try to take care of certain precautionary measures. When you are using an alcohol based solution, make sure to dilute it so that it doesn't affect your hair adversely. Make it a point to use gloves and brush to avoid skin irritation. Try to keep your eyes shut so as to protect them from unwanted reaction there.
Hence, if your follow these tips and preparation methods, you will surely benefit a lot from all the ideas said above. You will receive a lot from the richness and goodness of this herb and experience excellent hair growth.