Cool, Unique and Best Yoga Gift Ideas for Him or Her
When you give a gift to somebody, you must take care to make it something that is very useful to him/her. Do you have a friend who spends a lot of time on yoga mat? Then the most appropriate gift for your friend will be something related to yoga. It is not an easy task to decide upon yoga gifts. You need not worry. Here are some yoga gift ideas that will help you to amaze your yoga loving friends.
Best Yoga Gift Ideas:
Yoga Essential oils: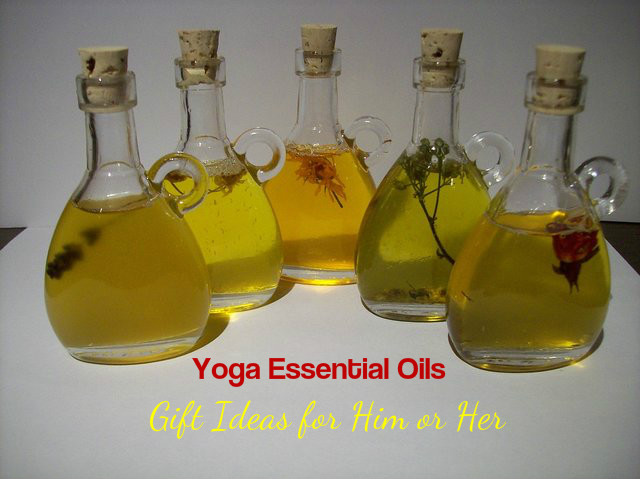 Essential oils are oils extracted from flowers, stems, barks, leaves and other parts of the plant. So they are natural oils and help in calming your mind. By gifting this to your yogi friend, you are helping her to regain her sense of calm. Your skin easily absorbs these essential oils, which travel to all parts of the body through the bloodstream. This enhances your psychological and physical well-being.
Yoga Eye pillow or eye bag: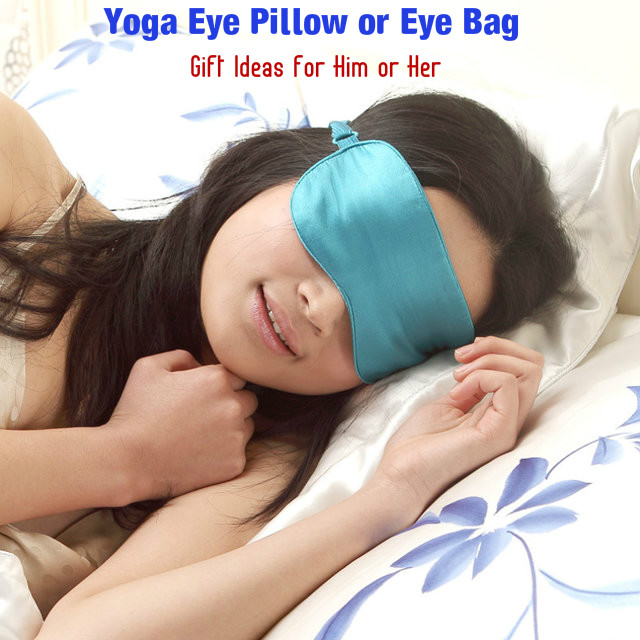 Eye pillows are made with silk fabric and are filled with herbs that are scented or non-scented. Yoga trainers and instructors hardly get time to relax and meditate as they spend most of their time helping and guiding others. So, gift your teacher a scented eye pillow. It is surely going to please your teacher. He/she can use it after a day's hard work and get rid of stress. This pillow is very useful for deepening relaxation when you practice meditation. The scent of the herbs in the pillow will make you calm and stress free.
Yoga Scented candles:
Have you seen scented candles? It is made with wax, into which fragrant oils are mixed. So, when you burn this candle, it gives out a pleasant aroma. This aroma from the scented candle helps in relaxing your mood. It is also good for enhancing the well-being of a person. Scented candles can be considered as one of the best and amazing gifts for those who practice yoga. Candles scented with lavender and geranium oils help in relaxing your mind and body and ensure a balance of the body. Lemon grass and grapefruit scented candles are effective for stimulating your senses and to increase vitality of the body. Bergamot and mint scented candles are great for making your mind and body refreshed, so that you think more clearly. It also increases your wisdom. By burning rosewood and cedar wood candles, it is said that you can have inner peace and relaxation. Orange and clove scented candles are good for restoring your inner strength and to uplift medley.
Yoga Jewelry: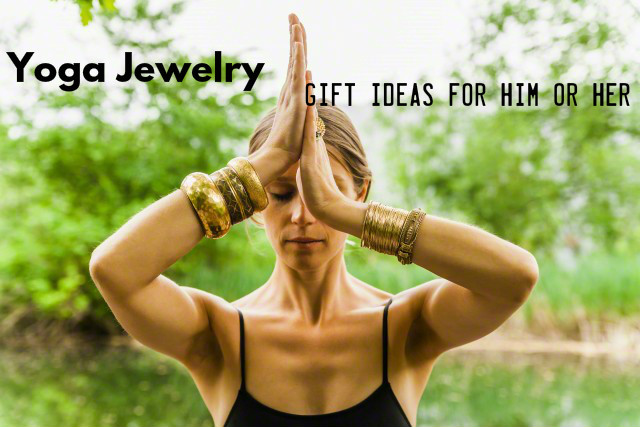 People practicing yoga are often drawn to symbols that relate them to their spiritual self. Now you get a number of yoga themed jewelry in the market. You can gift this to your yoga friend or yoga teacher. You get necklaces, bracelets, earrings, mala, rings etc, made of various materials like wood, silver and gold. They also feature soothing charms like lotus flower, Om and Buddha. Mala brings you positive energy and helps in promoting healing. You can meditate better wearing this sacred necklace.
Yoga and meditation DVDs: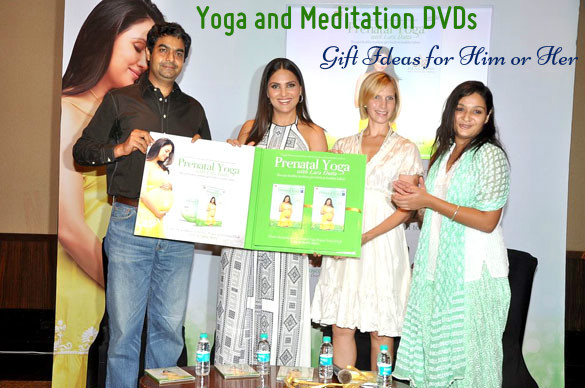 Image credits: wikimedia
DVDs, containing yoga chanting, meditation, mantras and yoga poses, make an excellent gift that you can give to your friends or yoga teachers. Everyone who practices yoga usually has some videos at home, which they can use when they are not able to visit the yoga centre for some reason. They can watch these videos and practice yoga at home, without missing their yoga class. So, presenting such DVDs will help your friend to perform yoga at home and get some relaxation.
Yoga mat: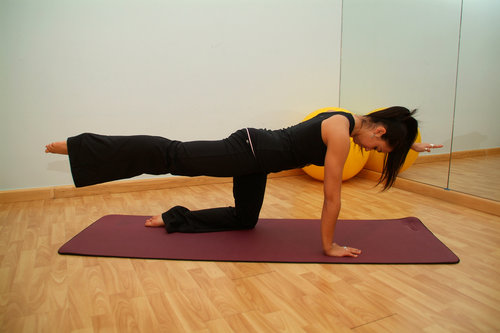 Yoga mat is used when you do various yoga asanas and postures. It is a fabricated mat and ensures that your hands and feet do not slip off when you practice yoga. So, this is a perfect gift for yogis who take yoga seriously. When you buy a yoga mat, you have to consider a lot of things. People who practice Ashtanga yoga sweat a lot. Therefore, they need a sticky mat. If the person has sensitive knees, you to buy mats are thick enough to support the knees. Some slip occasionally when they do different yoga poses. For them skid-less mat towel is the best.
Yoga pants: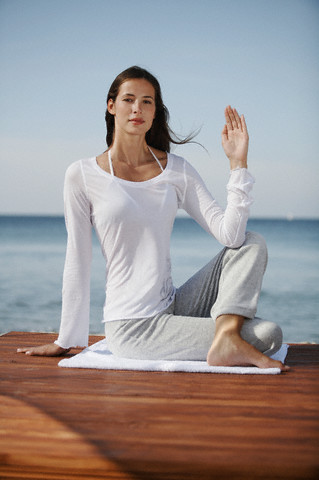 Yoga pants are specially designed to wear when you practice yoga as well as aerobics, dance and martial arts. These pants are very flexible and are made of cotton or synthetic knits. You get them in a variety of styles. Most popular among them are the boot cuts and flared yoga pants.
Yoga socks: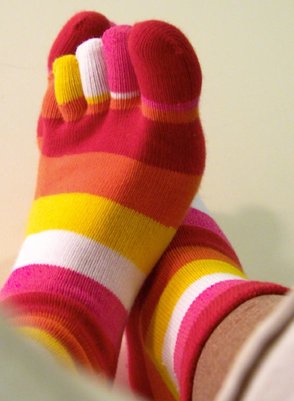 Yoga socks are not made like normal socks and therefore different from other types of socks. They have soles made of silicone. This prevents you from slipping when you practice yoga. This gift is ideal for those who practice yoga for long hours and those who teach different poses of yoga. You will get them in different colors and sizes. Some are ankle length while others extend on to the calf. Your friend is really going to love this gift.
Yoga travel kit: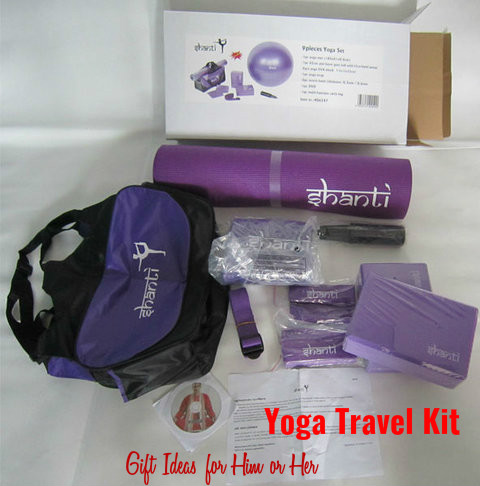 You can gift yoga travel kit to your friend, especially if he/she is a beginner. This will make your friend happy and inspire him/her to practice yoga regularly. This kit contains all those things that you need for practicing yoga at home, in your yoga studio or in the garden. It contains a matching yoga mat, yoga mat bag, hand towel, yoga strap, guide to yoga poses and wipes that help you clean your mat.
Yoga wellness teas: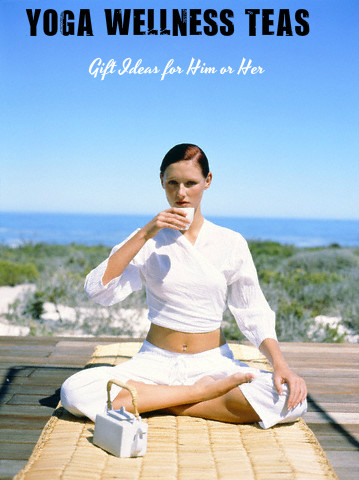 Wellness teas are made with herbs and provide you a large variety of nutrients, thus restoring your health and energy. So, you can say that they are gentle healing infusions. You can pay a visit to the tea section of your local grocery store and select five different varieties of tea that are devoid of caffeine. Make sure that you include green tea and chamomile tea. They are a must for the basket you present. They help in maintaining your overall health and wellness and relax your mind and body. After packing the teas in a basket, wrap it with cellophane paper and tie a cute bow. You friend will surely like this gift.