Cute, Casual and Sexy Friday Hairstyles to Look Prettier
When parties, black tie events and get-togethers come, it not very hard to decide what outfit you wear. The difficult thing is to decide what your hairstyle should be. Most women are confused and cannot decide which hairstyle suits them the most. So, here are some party-perfect hairstyles for Friday night that will match your makeup and dress. These are very versatile and easy for you to recreate at home.
Quick and Easy Hairstyles for Friday or Date Night:
Bubble Ponytail haircut: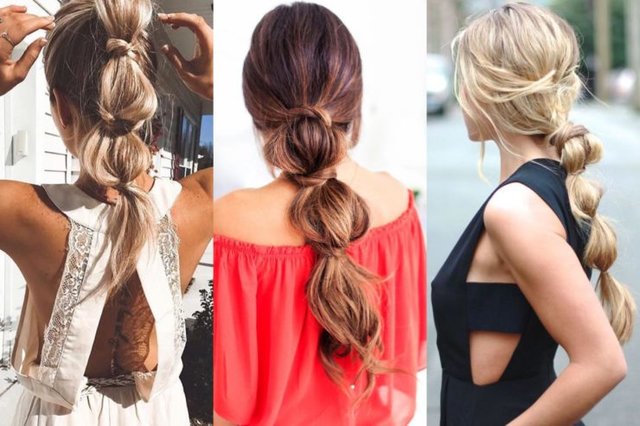 Actress Olivia Holt, Singer Ariana Grande and Instagram star Kendall Jenner looks gorgeous in this hairstyle. This hairstyle requires lot of hair ties in-between the ponytail for a bubble effect, While the rest of the front hair is pulled out and combed back for a bouffant. This hairdo is excellent for a concert, an event or a day out with your friends. It makes you look elegant and pretty.
Choppy Bob:
Dianna Agron, The Modern Family actress, makes sure that the hairstyle she chooses compliments her well. She looks stunning with her two-toned, choppy bob. You can try this hairstyle whether you have short hair or medium length hair. It is a simple, chic and elegant hairstyle that is perfect for all occasions. The only styling tool that is needed for this hairdo is a curling wand. Use this and make sure that your hair stays choppy. To give extra shine to your hair, add texturizing spray, and you are ready for the party.
Formal bun: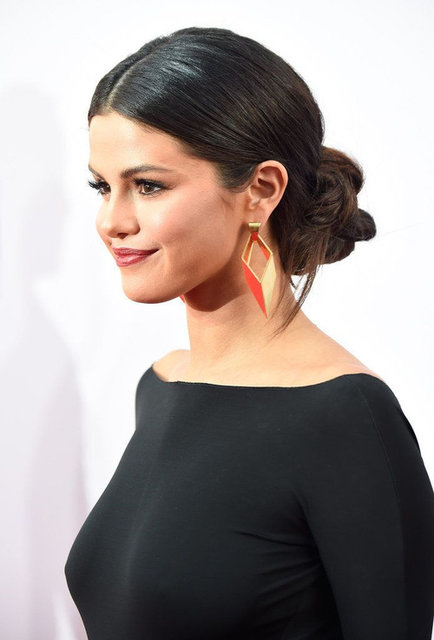 You can also try a formal bun for the party. Selena Gomez looks very elegant and graceful in a formal bun. To recreate her look, pull your hair up and tie it in a neat ponytail. You can secure your ponytail with a discreet hair pin. Now wrap it to create a sleek and formal bun. You will look dignified and elegant in this hairdo.
Half up, half down: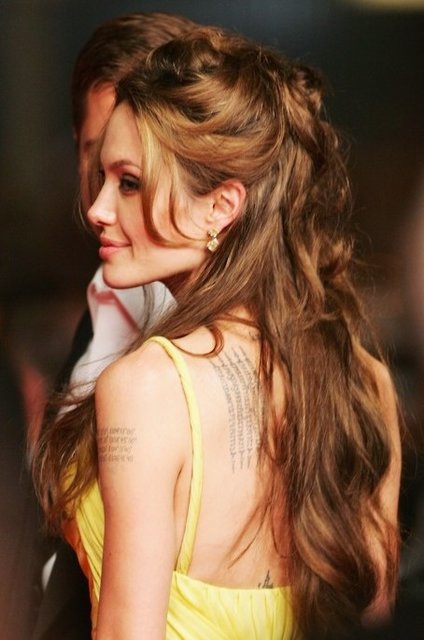 You can see Angelina Jolie sporting this hairstyle and looking fabulous. This is very easy to create and perfect for a day out or a beach wedding. You can recreate this hairstyle by teasing hair at the crown and securing it at the back of your head with the help of a discreet hair pin. You can give extra volume and fineness to your hair by applying volumizing products generously on your hair. So, try this hairdo and amaze your friends.
Long straight hair: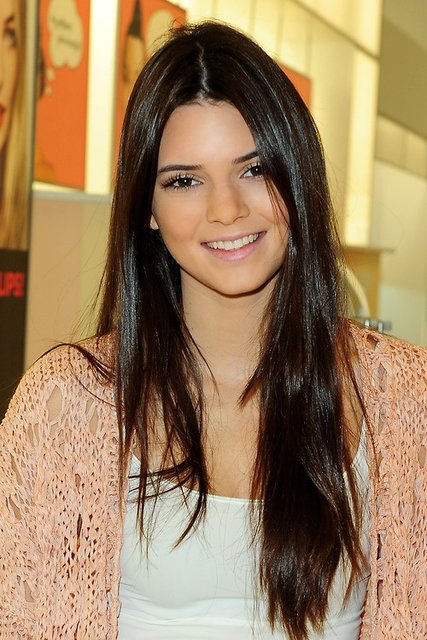 Long straight hair is always in fashion. It makes you elegant and graceful. It matches well with all types of outfits and makeup. Kendell Jenner looks fabulous with her sleek and straight hair that is shiny and beautiful. To recreate her polished and elegant look, first you have to blow dry the centre partitioned hair and then apply a little texturizing gel on the top and sides of the hair to give it a shine. Now make your long hair straight and smooth with the help of a flat-iron. Apply some anti-frizz serum to keep your hair in place. You are ready to go for the party. This hairstyle is perfect for those who have long hair as well as medium length hair.
Loose side plaits: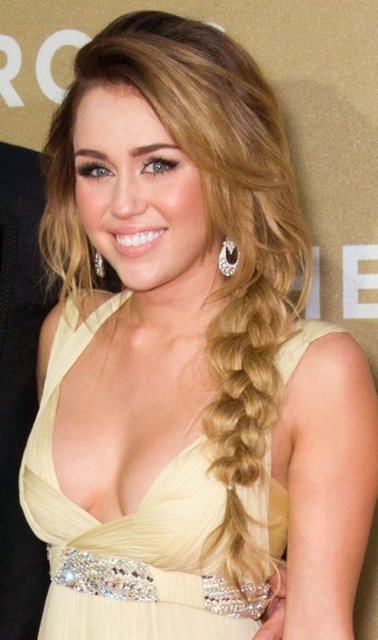 Loose side plaits are perfect for a day out or a casual outing, as well as for other occasions. Miley Cyrus, the actress, singer cum writer, looks gorgeous with her long and beautiful tresses braided casually. She looks amazing in an undone and glossy hair that is loosely braided to one side. It is set with the help of hairspray and compliments her looks well. The delicate flyaway hairs that frame her face make her more pretty and enhance her facial features. Try this hairstyle for your next evening out and see how it gets you compliments. It is easy to make and all that is needed is a good hairspray and some hair texturizing spray to add some shine to it. Tie the bottom of the braid with an elastic band.
Messy side ponytail with headband: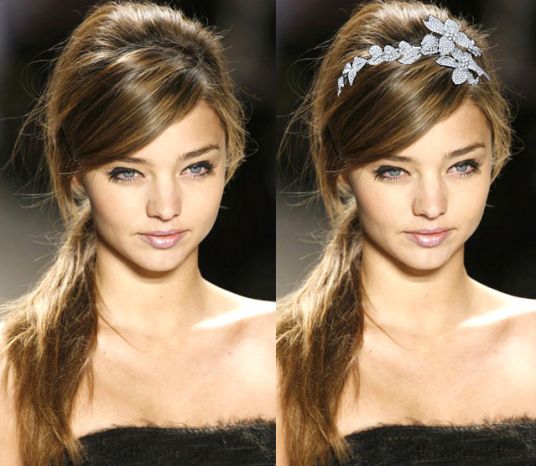 Messy side pony is unfussy, unkempt and sexy. It can be worn to all occasions and will make you look pretty. Victoria Secret Model and Ramp walk hottie Miranda Kerr looks gorgeous in her messy side ponytail. The messy look of her hair is not overdone and suits her well. The wispy tendrils that frame her face enhance her facial features and make her all the more attractive and ya don't forget that head band to enhance your looks further!
Side-swept waves:
Both Deepika Padukone and Miranda Kerr looked breathtaking in this hairstyle. If Miranda's dimples and her beautiful smile further brightened her looks in this hairstyle, Deepika's perfect outfit, dimples and lip stick matched too good with her hairstyle. Her hair, with a tumble of subtle waves and lots of volume, made her look glamorous and attractive. These side-swept waves require only thick barrel curling tongs a hairspray to style them. Try it and see how you turn all heads towards you!
Sexy updo with headbands:
Have you seen Glee actress and fashionista Dianna Agron with her sexy, undone updo? She looks fabulous in this hairstyle. If you wish to get her look, you have to first use a flat iron and a non-greasy hairspray and ensure that your locks are in place. Once you have done it, tease your hair to create a bouffant and then grab your hair for a messy updo. Now you can add elastic headbands on your hair. This will give you a youthful look. The undone texture of Dianna's hairstyle helps in enhancing the romantic effect created by her beautiful makeup.
Topknot with bangs:
Kendell, when she appeared at the American Music Awards, looked stunning with her straight black hair tied in a knot at the top. She added a lot of hairspray before pulling it up for an undo. The disheveled strands, costume and ear rings added more glamour to the style.
Try some of these hairstyles and find out which hairstyle suits you the most. Wear it for your next outing and look stunning!
Image credits: 1, 2, 3, 4, 5, 6, 7, 8, 9, 10