Different Body Types of Women: How to Dress Accordingly
All women are beautiful although each looks beautiful in different ways. They have different body shapes. The weight is distributes differently throughput the body. Some women are heavy on the stomach area while others have more weight on the waist area. Some have larger buttocks while some have them wide. Each shape and figure has its own pros and cons. If you are not sure what shape of body you have, read this article and all your confusion will be cleared.
How to Choose Clothes that Flatter your Body Shape:
Athletic body shape: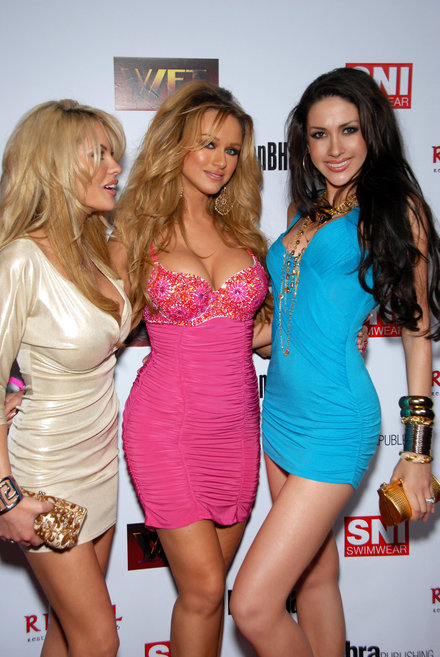 Image credits: wikimedia
Ladies with this body shape have well-shaped, well-toned and fit body. They tend to have heavier thighs than the rest of the body and ladies with this body shape are regarded as the sexiest of all. They have thick muscles and they look best in jeans. Skirts add some curve to their hips. Clothes with feminine prints also look good on them.
Apple body shape: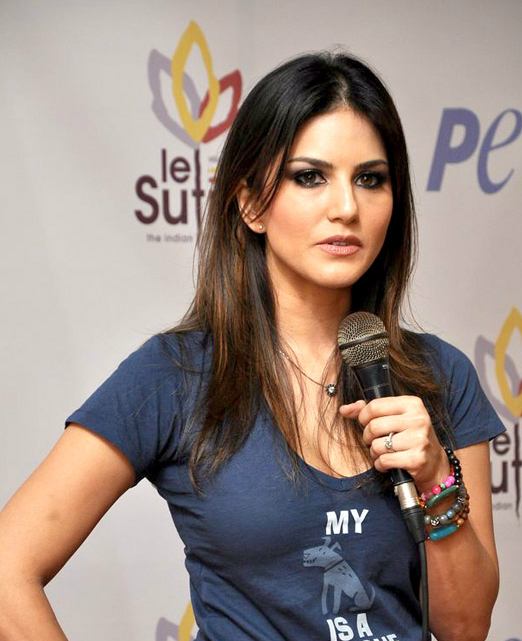 Image credits: wikimedia
This is also called V shaped or inverted triangle shape. Ladies with this body shape have a well defined waist. The bust is usually larger than the hip section. They also have slim legs. When they put on weight, they tend to have it on the upper part of the body first. If you have such a body, the clothes that you wear must not highlight the upper part of your body. So avoid ruffles, chains and fancy designs that can draw attention on your upper part.
Cornet body shape: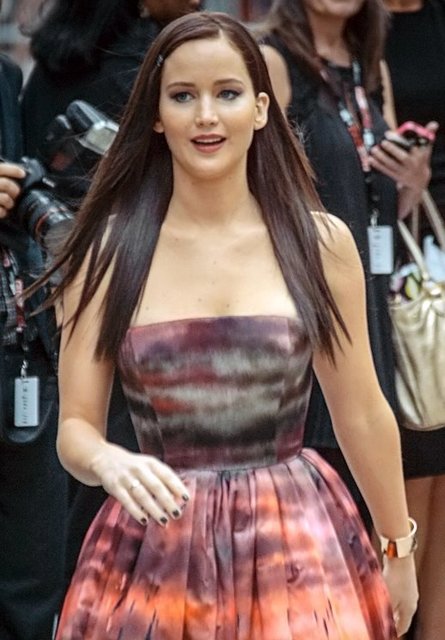 Only some lucky women have this body shape. You will have broad shoulders, not too large bosom, slim legs and small hips. The waist is not well defined. You can wear skinny jeans or draping dress.
Diamond shaped body: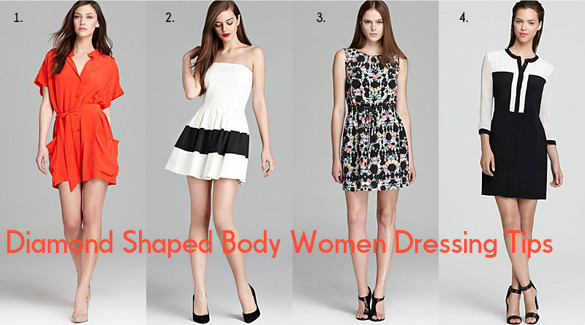 Ladies with diamond shaped body have a broad hip. The shoulders and the bust are comparatively narrow in shape. Like oval shaped body you too will have a full midsection. Here also the gain of weight is concentrated more on the stomach area. The stomach is not well defined. However, compared to the other parts of the body, waist is the most well defined part. You may have some more weight on your upper legs. The lower legs are well shaped and beautiful. Your arms are also slender and well shaped. So wear dresses that will flaunt your lower legs and your arms. You can wear tops with belts.
Hourglass body shape:
You are among the lucky lots if you have an hourglass body shape. Your buttocks will be well balanced and you also have a well defined and beautiful waist. You will have a well proportioned body. You can wear tops with belts and chains. Firm and fitting tops, tailored jackets and t-shirts will look absolutely amazing on you. You can highlight your waist area and look gorgeous like a diva. Ladies with such lovely body also have beautiful legs. So you can wear skirts of any length. You may wear clothes that give you a sexy and curvy look.
Lollipop body shape:
Ladies with this body shape have full round bosoms, slim waist and slim hips. They have long legs and broad shoulders. If you have such a body shape, wear clothes that draw attention towards your waist. Skirts and bellbottomed trousers also look god on you.
Oval body shape:
If you have an oval body shape, you will have a bust that is larger than the other parts of your body. Your hips will be narrow and your mid section is fuller. Ladies with such a body shape tend to gain weight in the stomach first. The waist is not well defined and the buttocks are flat instead of round. However, you will have very slender legs. So wear clothes that highlight your legs. The tops you wear should have flare towards the hip part and have details that are vertical in nature. U or V necks will suit you. A belt on the waist is also a good option. Skirts help in flaunting your beautiful legs but never choose those that are not too short.
Pear body shape
You have a pear shaped body if you have a large hip and tiny bust. This is also known as triangle shape. This shape shows off your curves well. Hips are wider than the rest of the body. This shape is very common as most women have this shape. If you dress the right way, you can accentuate your waist region. You look beautiful with bright and beautiful tops combines with gorgeous bracelets and accessories.
Spoon body shape:
Ladies with spoon body shape have large hips, which often appear bigger than the rest of the body. Their body often resembles the figure 8. They tend to gain weight on their upper part, particularly the stomach area. They also gain weight easily in the thighs and arms. So you have to wear dresses that draw attention away from your tummy and highlight the upper part of your body. Tops with empire waists will look good on you. U or V shaped neck will enhance your looks. Strapless tops also look good on you.
Skinny body shape:
Many ladies have skinny body shape and they are not sure what clothes to wear so that their body looks curvy. They have the same measurements throughout the body. The legs are very attractive and so you can wear boot cuts to highlight your lovely legs. Wear comfortable clothes and also wear a good push up bra to enhance the chest area.
The straight body shape
This shape can be said as the supermodel body. All sections of their body have almost the same measurements. The waistline in these women is not well defined, hence the straight look. However, the bottom tends to be quite heavy. This is also called rectangular body shape. If you have a straight body shape, tube dresses are most suitable for you. This, along with a belt or chain, will provide you a slim and hour glass shaped body that you desire. Never wear anything that highlights your waist section.
Top hourglass body shape:
This is also a gorgeous body shape and quite similar to the hourglass body shape. You waist is the most lovely part of your body and the clothes you wear must highlight them. Shoulders are usually rounder and your buttocks will be bigger than your hips. The legs are also shapely. You will have well a proportionate body. You can wear tops with V neck and U neck that are narrow. You can also wear skirts and show off your lovely legs.