Different Types of Laser Treatments for Acne Scars – Benefits
Earlier it was believed that acne occurred only during the teenage phase. Thus at this age children were refrained from eating unhealthy stuff. But nowadays acne is not limited only to teenagers. People of any age can get pimples at any time. This is mainly due to the changing climate and pollution.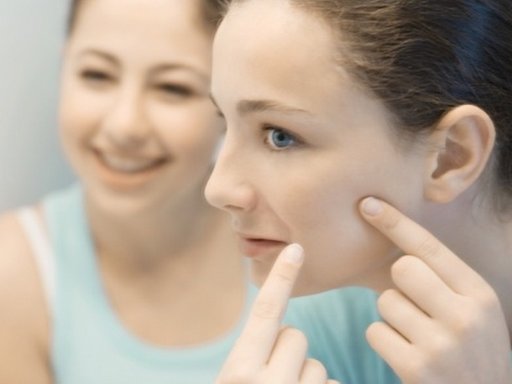 What exactly is Acne – How to treat it?
Though there are many factors which leads to acne frequently, one prime reason is the secretion of oil from the oil glands on the surface of your skin. During youth period, skin secretes some amount of sebum which is used to protect the skin from external damage. Its main function is to lubricate the skin but sometimes it blocks the oil glands. This leads to the pimples on the skin. Many a times due to hormonal imbalance, such pimples occur. Worst is when the pimple is big enough to leave a scar after it. Scars are even more dreadful as they don't go away easily. Sometimes they cause irritation and leads to inflammation.
Acnes are indeed the worst nightmare of every girl. Some don't mind much while for others it has a deep impact on their social as well as personal life. If the scar is too stubborn and doesn't go away easily then there are many other methods which might help your skin. Some of them are punch excision, dermabrasion, ablative lasers, and non-ablative lasers. While some of them are really beneficial, a few others can just be a waste of time and money. At times there are many health risks due to such laser treatments. This option of treatment might not be apt for everyone as it involves lots of travelling and extra costs too.
It is always better to use the safest option. When it comes to acne and scars treatment then laser treatment has so far been the best and permanent treatment for all the skin problems. It is very old and commonly used method. Even the stubborn acnes and pimples are cleared away after laser treatment.
Does Laser Treatment for Acne Scars Work?
One of the acne treating methods is laser treatment. Here they use Laser and intense pulsed light i.e. IPL to treat the acne in non-evasive ways. These offer permanent clearing of acne as well as scars. In this method, short and alternate pulses of micro-fine laser light are inserted in the skin such that it reaches only the topmost layer of the skin. Due to regular wear and tear of the tissues, the old damage skin is removed naturally giving way to new skin. The new collagen helps to build new skin and reveal the skin beneath. This is a very fast and simple procedure which can be completed in less than 50 minutes. If the area which is to be treated is large then a bit of more time will be required. If you treat you scar six times in duration of two months then your scars as well as pimples will be diminished completely, make your face fresh and clear. The texture of the skin changes and it feels rejuvenated.
Don't worry about your skin type as laser treatment has been proved successful for all types of skins. If your skin is pale, then also you will see good results. Laser treatment is any time beneficial for acne scars, but it also treats the skin which has been damaged due to sun burn and tanning. One thing to keep in mind is that you should know the type of acne you are suffering from. This will save a lot of time as you will get the prefect treatment. For example, if you have red acne scars then you should go for laser therapies which use pulsed dye laser or titanyl phosphate. Pulsed dye laser is very effective for acnes. Any type of acne and acne scars can be treated well with it. If you have white acne then it is recommended that you should go for fractional ablative lasers.
Don't worry if you don't have any knowledge about your acne. Go to a concerned therapist and skin specialist and they will scan your acnes well and tell you which type of treatment are best for your skin. When you are undergoing acne treatment though lasers, you don't need to apply any anaesthesia on your skin. It is a painless process. You have to only rest yourself on the bed and they apply lasers and lights all over the affected areas. There are many types of laser treatments available.
Best Laser Treatment Types for Acne Scars:
In Frazil Laser, there is no removal of the tissue layer. It is a non- ablative laser treatment. Here the tissues are heated well with the energy of laser. This leads to the production of new skin and collagen in the skin.
In Carbon Dioxide Lasers the results are better. It is new in the medical field. The only condition is that the patient should meet certain conditions set by the doctors.
In Fractional Laser Treatment, as the name suggests, only the required part of the skin is treated with laser. Rest of the skin remains untouched. This process helps the scars to heal fast.
One of the latest technologies is Pixilation. Here skin resurfacing takes place. Pin sized laser jets are applied on the skin, more on the affected areas.
Active Fx and Deep Fx are related only to the superficial skin.
Laser treatment is excellent as it works on the tissues and removes the scars from root. Peels and subjecting the skin to rough chemicals is not a good option after all. But every therapy has its pros and cons. So laser treatment also has some side effects. If applied in high intensities, it can cause side effects like burning, swelling and oozing of blood. This can make the skin look dark and dull. By now you must have got the necessary knowledge about laser treatments. So make the most of it by going for one.