Easy, Cute and Messy Bun Hairstyles for Long Hair
Bun is a hairstyle that is always preferred by women. You can tie your hair in a bun in a number of ways. If you have long and beautiful hair, bun hairstyle will make it even more beautiful.
Bun Hairstyles for Long Hair:
Bun with pompadour: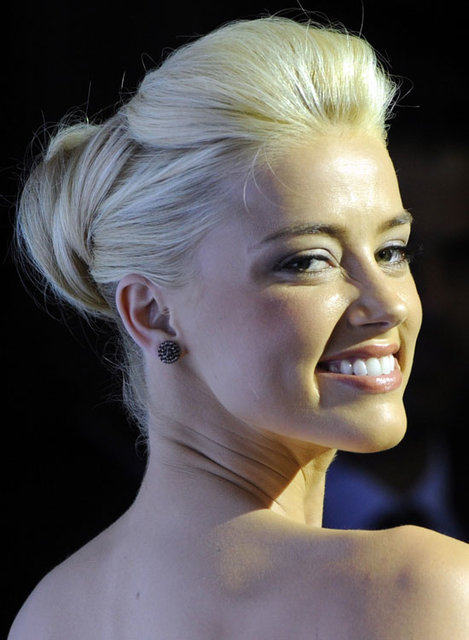 A small pompadour teamed it with a semi-high bun is what this hairstyle is all about. This style is perfect on a smooth textured hair.
Bouffant bun with side sweep: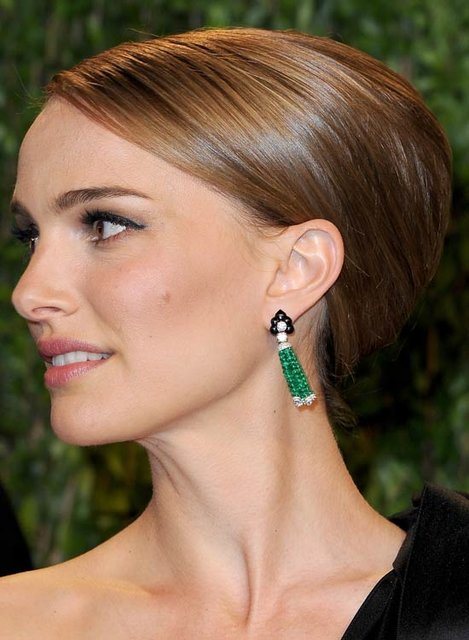 This hair style is smooth and neat, and makes you look fabulous in any party or get-together. Make your bouffant bun sexy by shiny side sweeps.
Ballet (or Ballerina) bun: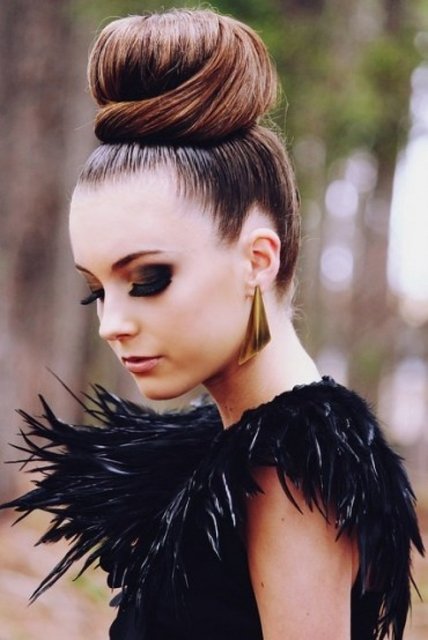 Ballet bun is also a very easy to make hairstyle and makes you comfortable. It is a good hairstyle and matches well with all types of outfits. All you have to do is to pull back your hair at your crown and make a sleek and tight bun.
Donut bun: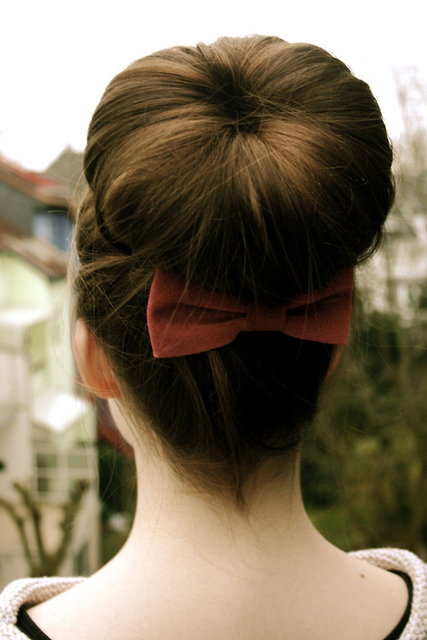 Donut bun is simple and easy to create. It gives you a charming and cute look. You can wear it with any outfit and look stunning.
Elegant twisted bun: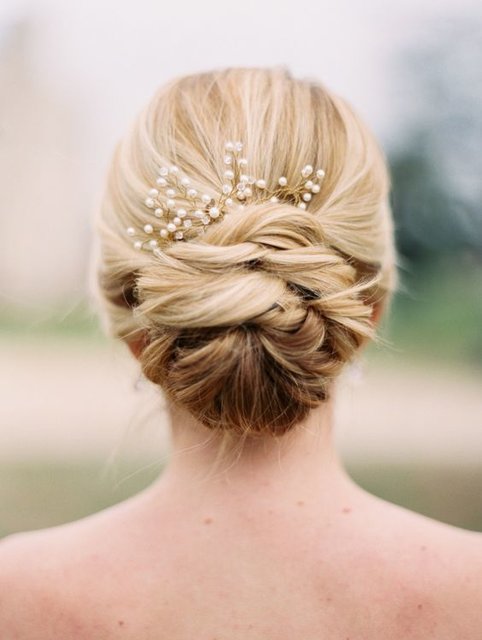 To make your causal twist look stunning, apply mousse on your hair and create the bun, and then adorn your hair with crystal pins. You will look gorgeous in this hairdo.
Flowery bun with side bangs: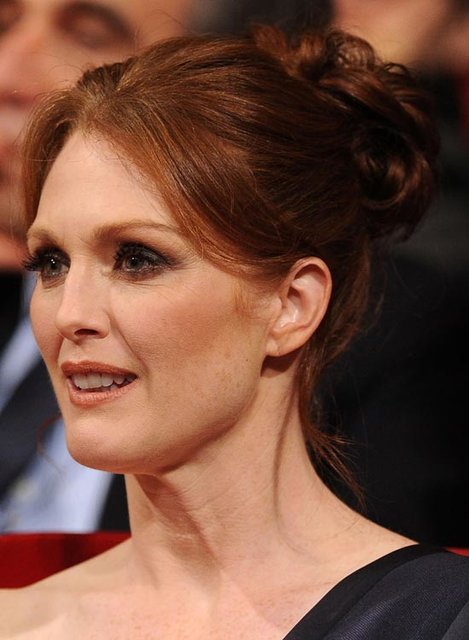 Create a big flowery bun on your crown by puffing up your top hair. Tuck the long side bangs behind your ears and see how glamorous you look.
High bun with front bangs: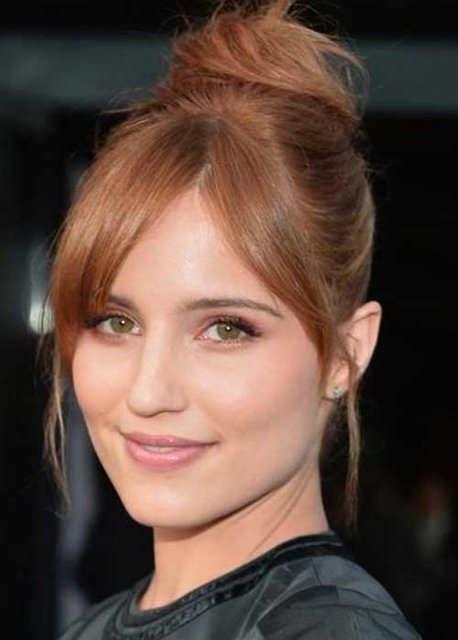 This hairstyle is very simple to try. Split your hair into two parts from the middle. From the back roll the hair and tie it on the top to make it a bun. In the front make the bangs on either side of your hair to give a chic look
High folded bun with small fringes:
Here the bun is made on top of the crown. To make this bun, you have to fold your hair multiple times in different payers. The short fringe in front balances the height of the bun and makes you charming.
High twisted bun:
This is a simple hairstyle that you can do easily. Just twist up your hair from both sides and then secure it with bobby pins at the back of your head.
High twisted bun with puff and fringes:
The high twisted bun with puff and wavy ends is elegance and femininity combined into one. The high twisted bun makes you look elegant and stylish, while the loose wavy strands bring out the femininity in you. You can accessorize your hair with a nice headband to complete the look.
Low flat twisted bun:
This is perfect for long hair and easy to create. You will look gorgeous in this hairstyle, paired with an off-shoulder dress. You can give your bun a flat shape and prevent flyaway's by applying a good quality serum on your hair.
Low side bun with angular loop:
All you have to do to create this bun is to fold your ponytail and tuck it in the elastic band. Your low bun is ready to flaunt. You can place it on one side of the nape of your neck. Adorn your bun with classy hair bows to make it more glamorous.
Low Semi-circular bun with crown:
This is a loop bun that is created at the nape of the neck. By securing the sides into the hair, this bun is given a semi-circular shape. You can puff up the crown to make it more eye-catching.
Low Messy side bun with sweep: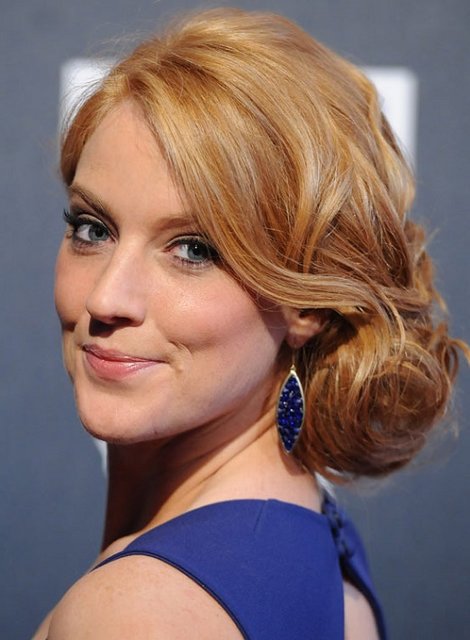 This is a low bun that is created on the side of your nape and makes you graceful. You can give it a messy textured finish and let the side sweep swing over your eye. This makes you look stylish and sensational.
Messy angular bun:
You can create angular bun by folding your hair in layers one over the other. A slight puff and a tangled finish make it a little highlighted.
Messy low side bun with waves: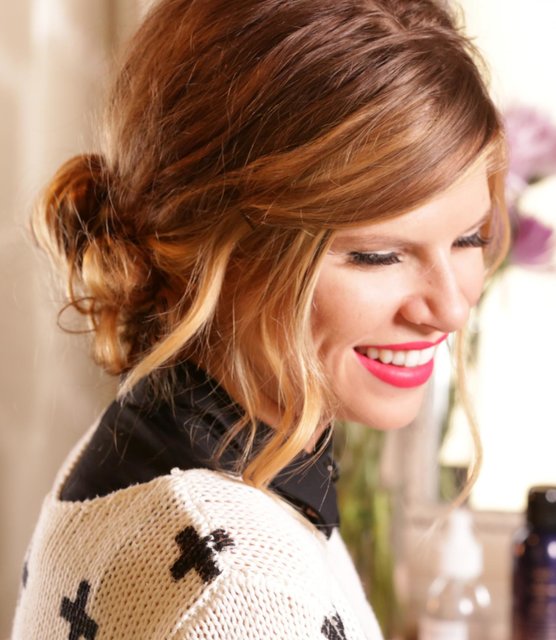 Low side chignon bun matches well with any outfit you wear. To give a flawless look to your bun, create textured waves and side-sweeps.
Multi-braided bun with small puff:
This is a graceful bun hairstyle that will make you look highly sophisticated. The top is slightly puffed up and then multiples braids are created on all parts of the head. These braids are then taken together and twisted to form a low tight braided bun.
Messy high bun with headband: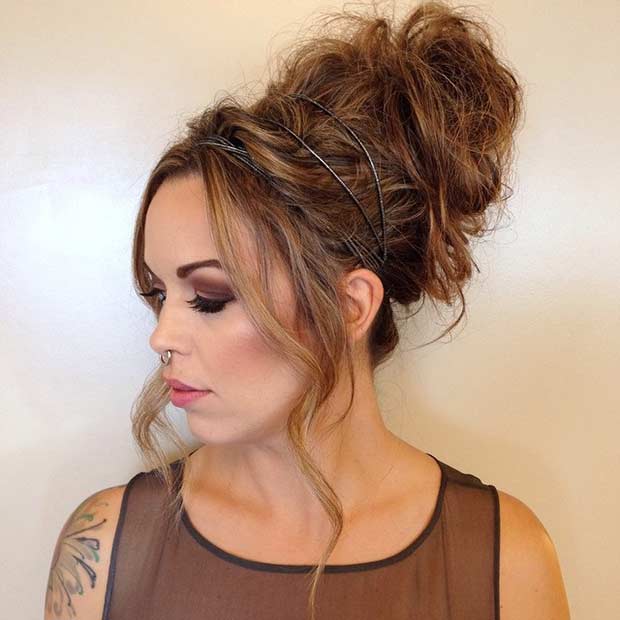 This is a hairdo that that you can try if you have long hair. It is easy to create and makes you look elegant and attractive. To create this bun, part the front fringes from the rest of your hair and turn it into a high messy twisted bun. Remember to volumize the top randomly before you do the bun.
Neat beehive bun with headband: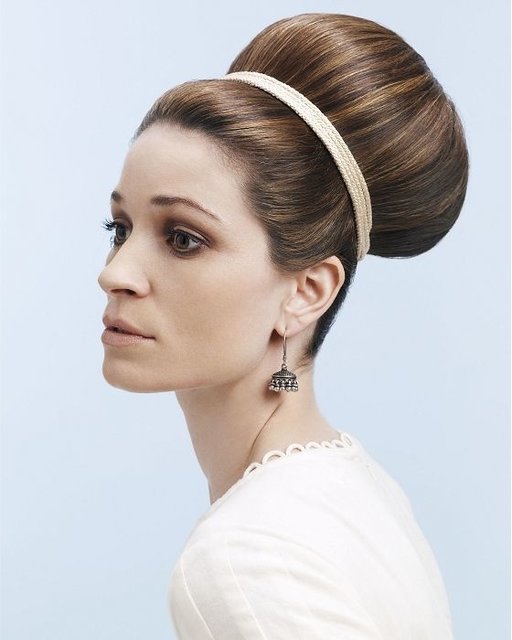 Beehive bun makes you look elegant and classy, without putting in too much effort. Wear nice hair band with this hairdo and you will look stunning.
Rolled up bun with small bouffant:
This is a combination of bouffant and rolled up hair. Secure the rolled up hair right underneath the chic looking mini bouffant. The messy side sweeps add more glamour to this hairstyle.
Small bun with twisted wraps: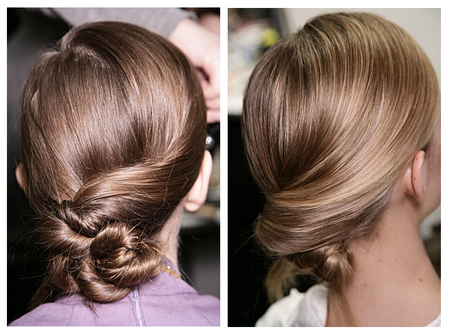 You can try this hairstyle if you have a silky smooth hair. Make a small semi-high bun and then wrap it with twisted hair. Putting on a hair brooch makes your hair even more cute.
Twisted top knot bun: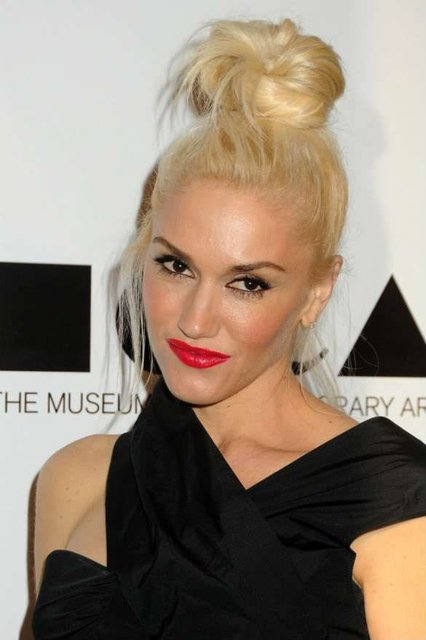 This is a good hair bun for long hair. You will love it as it is easy to make and is very comfortable and neat.
Tight low bun: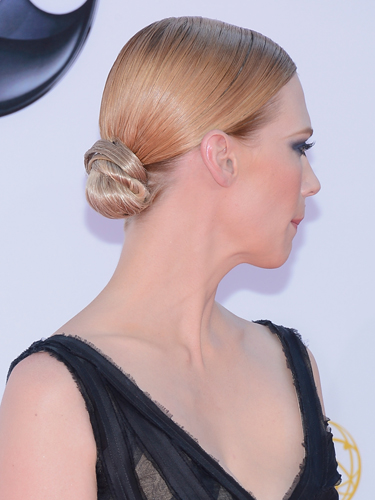 This is a highly sophisticated bun hairstyle that is perfect for any formal or casual event. To make the top hair smooth and flat, you can apply a good serum on your hair. Then part your hair in the middle and make a tight low bun.
Voluminous beehive bun:
Here the bun is made high and it has a braided wraps. This is a classy hairstyle and makes you look elegant. This is a good hairstyle for those who have blonde or brunette hair.
Image credits: 1, 2, 3, 4, 5, 6, 7, 8, 9, 10, 11, 12, 13, 14, 15, 16