Elegant Makeup Tips and Tricks for Green Eyes to Enhance Eye Color
Do you have green eyes, but do not know which makeup look will work best for you? Read on and you will know how to make your beautiful green eyes look even more captivating. You can try shades like purple, shimmering sage, beige, silver etc for green eyes.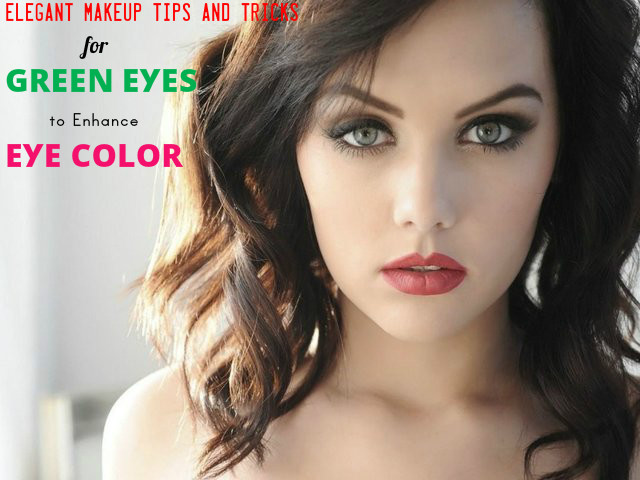 Makeup for Green Eyes:
Cat-eye: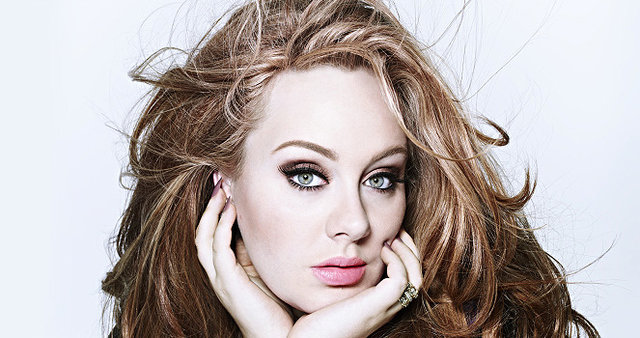 British singer Adele looks stunning with her jet-black eyeliner and subtle nude lips. If you want to recreate her looks, you have to first apply a creamy concealer and dab it on the inner and outer corners. Rimmel Hide The Blemish Concealer is a good choice. Now apply L'Oreal Paris Super Liner Carbon Gloss liquid eyeliner on your upper eyelids. Create a winged or cat-eyed effect with the eyeliner. Now you need to extend the eyeliner beyond the brow bone. This helps in accentuating your deep green eyes.
Natural: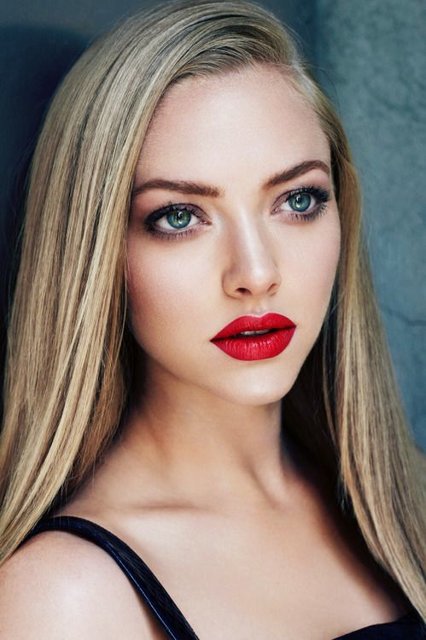 Image credits: Pinterest
Amanda Seyfried, an American actress and former model, has expressive green eyes. She looks stunning with her flawless eye makeup, with only a thick coat of mascara and a hint of shimmery eye shadow.
To create her look, you can start with applying a subtle, bronze eye shadow on your lids as well as under your lower lash line. You can use Urban Decay Naked Eyeshadow Palette for this. Next, you have to curl your eyelashes and apply 3 to 4 layers of lash lengthening mascara on your lashes. Finish off your simple makeup by applying your favourite lipstick. You need not line your eyes with eyeliner.
Smoky eye:
Hayden Panettiere looks gorgeous with her smoky eye makeup. She uses eyeliner and creates a smoky effect, with long and thick eyelashes. This is a perfect evening look.
Tip: You have to learn the art of layering. First apply the lightest shade of eye shadow. Hayden has applied sandy-beige colour on the inner corner. Then you can apply a black eye shadow to the outer corner. To get a refined look, you have to take care to apply the darker shades in smaller areas.
To create her look, you can apply a mix of taupe and slate-grey on your all over your eyelid, up to your brow. Then apply copper on the lid and above, and charcoal on the lower part of your upper eyelids. Once you have finished applying the eye shadow, you can apply a coat of mascara. Make sure that o clumps are formed when you apply mascara. Clump-free Benefit's they're Real! Mascara is one of the best products you can use.
Sultry ombre: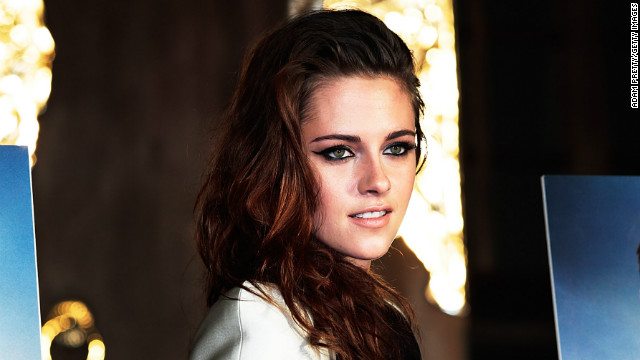 Kristen Stewart, the actress of the Twilight series, sported a scarlet eye makeup and looked smoking hot ion it. She went for a dark red eye makeup and looked breathtaking in it. This is a perfect makeup for a night out.
To get the look of Kristen, you have to first massage your face with Chanel Sublimage La Crème Texture Fine and then pat Sublimage Le Creme Yeux under your eyes. This helps in keeping your under eye area hydrated. Now you can apply a concealer to hide redness under the eye area and to brighten the area. Next, you can apply a crème shadow to create a strong red base for the eye shadow. Musson Sienna Deep Red is a good option.
Now use a mix of Chanel Powder Blush in Pink Explosion, the burgundy shadows from Make Up For Ever#311 on your entire eyelid, and the grey shadow from Bobbi Brown Eyeshadow in Grey. This helps to smoke up the eye. Line the inner rim of your eyes with a black pencil and apply layers of mascara on your lashes. This provides extra glamour to your eyes.
Colour for Green Eyes:
Beautiful Beige:
Beige eye shadow makes green eyes even more flattering than the brown shade. Moreover, it has a little shimmer and sine, which can pop your green eyes. MAC Beige Eye shadows are perfect for green eyes.
Bewitching brown:
A dash of warm shade of brown eyeliner can flatter your green eyes. It is softer than black and gives your eyes a softer look. Elizabeth Arden Smoky Eyes Powder Pencil in Espresso is a good option.
Majestic Metallic:
Playing with metallic sage can cause a magical effect to green eyes. NARS Eye Shadow Mousson is a perfect tone and it makes your green eyes pop. Remember that glitter will always make your eyes stand out.
Stunning silver:
You can play with silver eye shadows if you want to create a daring look for your eyes. Blend them properly, and they can make your eye makeup refined and flawless.
Dust a little of the silver shadow like the Bobbi Brown Shimmer Wash Eye Shadow in Rock on your eyelids and in the inner corners of your eyes. Blend it evenly. It is bright and gives a smoky effect to your eyes, thereby adding a glamorous and ethereal look to your eyes.
Shades of purple:
By dabbing a bolder colour in the middle of your eyelid, you can enhance the look of your eyes even better. Deep plum colour is good for this purpose. Shiseido's Makeup Luminizing Satin Eye Colour Trio in Vl 308 and Le Metier de Beaute Kaleidoscope Eye Kit in La Strada are perfect products you can use. This colour gives a subtle look to your eyes and helps you pop your eyes.
Slate gray liner:
If you want to try something other than the black eyeliner, you can opt for a creamy charcoal pencil. This gives your eyes a softer look. This eyeliner also has a glistening effect like the black, but without the edginess. Maybelline New York Define-A-Line Eyeliner is a good product you can try.
So, follow the tips given above and make your green eyes look more beautiful and bewitching.