How to Do Hair Spa at Home for Dry Oily and Damaged Hair
The pollution and high temperatures can take a toll on your hair. It is necessary to protect your hair and give it a good hair spa. A hair spa is the best thing you can do for your hair. It treats damaged hair and keeps it beautiful. Going to the saloon is an option, but using a home-made hair spa is the best idea.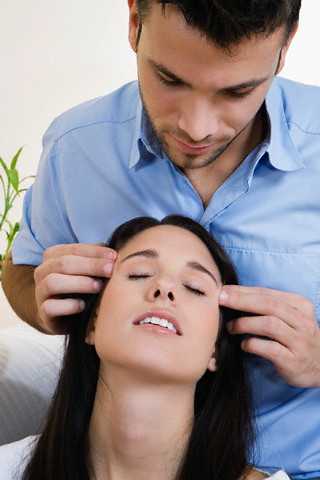 Here are the few
Steps to get your hair spa done at home:
Conditioner: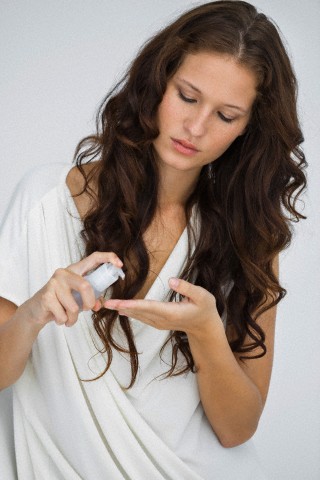 After shampooing your hair, it is very important to condition it. For this, you need to buy a good quality conditioner. Make sure the conditioner suits your hair type and is not too harsh on your hair. Using natural conditioners is the best option. Using a tea and lemon conditioner is really effective. Boil some water in a vessel and add some tea leaves to it. Leave it to n=boil for a couple of minutes. After boiling, strain out the liquid. Leave the solution to cool down for a while. Take out the juice of a lime and add it to the solution. After you finish shampooing, use this solution to rise your hair. There are a number of other natural conditioners too.
Hair Mask:
Using a hair pack is the last step in your hair spa session. It nourishes your hair and gives it a shine that makes your hair look fabulous and beautiful. There are a number of ready-made hair packs available in the market. But, the best idea is to use a natural hair mask. Not only is it cheaper, but it is also free of chemicals and better for your hair.
Oil Massage:
This is the first step in getting a hair spa done at home. Get hold of a good quality almond oil. The Vitamin D and Vitamin E in almond oil are very useful in nourishing your hair. It makes your hair thick and long, controls loss of hair and hair fall, and also makes your hair bouncy and shiny. It is not very costly, and you can easily get one from a nearby shop. Massage the oil well in to your scalp for about 15 or 20 minutes. Let the oil stay on your hair for about 1 to 2 hours. Leaving it overnight is the best option. One thing you must remember is to never get out with oil in your hair. Oil attracts more dust and that could affect your hair. So, avoid this to save matters from getting worse. You could also mix other essential oils with almond oil. Lavender oil, castor oil, olive oil, coconut oil, and rosemary oil are a few options which you can mix. Each of these oils has its own benefits on your hair.
Steam: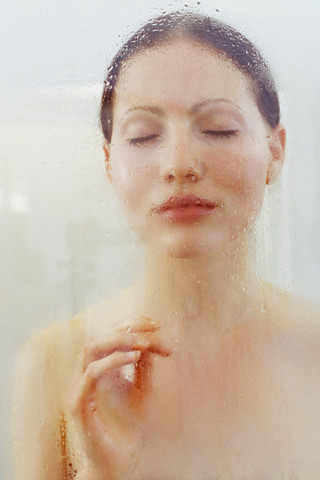 Steaming your hair is the next step. Get a small handy steam machine for this purpose. It is easy to use and maintain. It does not cost too much, and is very effective. Do the steaming for 5 minutes. Be careful that your scalp does not feel any steam. You need to steam your hair only. If the steaming is done properly, there will be no problem of feeling the steam on your scalp. Getting somebody to help you out in steaming will be better than trying it yourself. In case you do not have the machine, there is an alternative. Boil some water in a vessel. Take a good towel and dip it in this water. Squeeze out all the water from it. Wrap this towel around your hair around 4 or 5 times. Do the steaming for about 15 to 20 minutes. You must first check that your scalp shows no reactions. Using a really hot towel can form tiny pus filled boils on your scalp. So, be careful in this matter.
Shampoo Wash: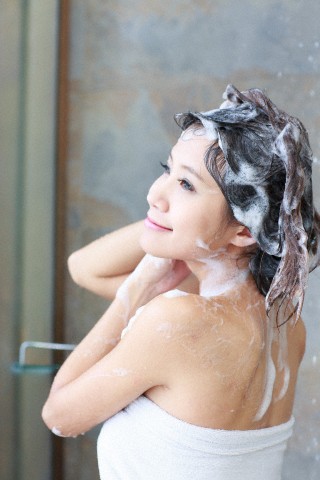 After the oiling and steaming is done, it is time to put on your shampoo. Get a good quality shampoo which is mild. Take the necessary amount of shampoo and dilute in some water. Apply the solution on your hair and form lather. Clean your hair well. In case you are shampooing immediately after the steaming session, use lukewarm water for shampooing. Temperature variations can be bad for your hair and health. So, be on the safe side.
Here are a few hair packs that you can make, depending on your hair type:
Hair Packs for Different Hair Types:
Dry Hair:
Take an egg and beat it well. Mix 2 tablespoons of olive oil and a teaspoon of honey to the beaten egg. Make a paste by mixing them well and apply all over your hair. Use a shower cap to cover your hair after applying. Let this pack stay on your hair for 20 minutes. After the time is up, use lukewarm water to wash your hair.
Damaged Hair:
Take a ripe avocado and mash it well. Add 2 tablespoons of curd to it and mix them. Apply this on your hair and let it stay for 20 minutes. Wash it off using cold water.
Dull Hair:
Soak a few fenugreek seeds in water overnight. In the morning, grind them and add a teaspoon of honey and 3 tablespoons of curd to it. Mix the ingredients well and apply on your hair. Wash your hair after half an hour.
Oily Hair:
Take the leaf of an Aloe Vera plant. Cut it in to half and take out the gel from it. Take a few drops of lemon juice and mix with this Aloe Vera pulp. Make a paste and apply on your hair. Let this pack stay on your hair for about 15 minutes, and then wash off.
Treat Dandruff:
Take 2 tablespoons of henna powder, 2 teaspoons of shikakai powder, 2 teaspoons amla powder, and 2 teaspoons of reetha powder and mix them in water. Make a thick paste from these ingredients and apply on your scalp alone. Let this pack stay on your hair for an hour before you wash off with water.
After washing off the pack, use your shampoo and conditioner as usual.
This home-made hair spa will be great for your hair and give it a natural sheen. It makes your hair healthy and keeps it naturally beautiful.