Health and Medicinal Benefits of Flax Seeds or Linseeds
Flax seeds are also known as linseed and they are flat, oval in shape and glossy, with one end pointed. Flax, from which you get flaxseeds, is regarded as one of the oldest fiber crops in the world. They were cultivated in ancient China and Egypt. Flax seeds and flax seed oil are rich sources of omega 3 fatty acids and therefore very popular among the vegetarian diets. Flax seeds have great health benefits.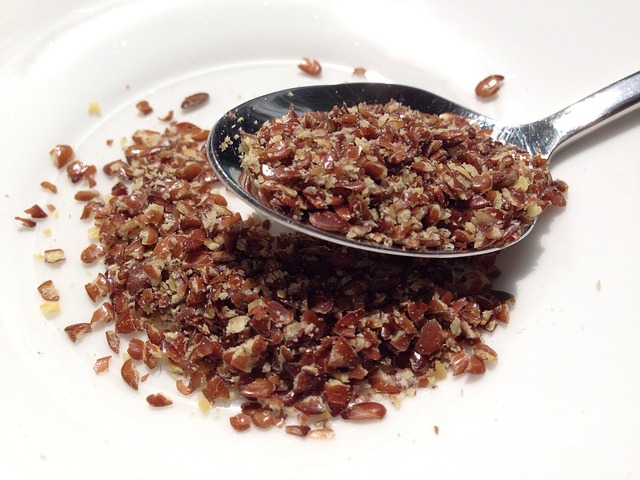 Advantages of Flaxseeds or Linseeds for Health:
Constipation:
If you have constipation, flaxseed and flaxseed oil can help you as they are good natural laxatives. You get relief soon without any side effects.
Diabetes:
If you are suffering from diabetes, take flaxseeds in moderate amounts every day. This can help in improving the blood sugar levels. Lignans present in flaxseeds can prevent type 2 diabetes.
High in fiber
It is not easy to find food that is a rich source of soluble as well as insoluble fiber. But flaxseed contains both these fiber in good amounts. The soluble fiber in this seed helps in dissolving water and forming a gel-like substance, which can lower the levels of blood sugar and cholesterol in the body. So you can consume flaxseeds for reducing the level of cholesterol in the body and also to control blood sugar levels. Insoluble fiber helps in absorbing water and adding bulk to your digestive tract, thus ensuring proper bowel movements. You can also treat and prevent certain cancers by consuming flaxseeds. Breast cancer and hot flashes in women and prostate cancer in men can be treated with flaxseeds.
High in phytochemicals:
Antioxidants and phytochemicals are found in good amounts in flax seeds. Lignans, which is good for balancing the female hormones, is also found in this seed. Lignans are beneficial for reducing pre menopausal symptoms and to promote fertility. It is also good for preventing breast cancer. So, make it a habit to include flaxseeds in your daily diet.
Heart diseases:
You can lower the risk of heart attacks and strokes by including lots of vegetables, fruits and whole grains in your daily diet. Flax seeds are very beneficial for reducing heart problems and help in providing you a healthy heart. It has the ability to reduce bad cholesterol in the body and increase the level of good cholesterol.
High cholesterol:
People who have Mediterranean diet are found to have high levels of HDL, which is the good cholesterol needed by the body. Mediterranean diet contains omega-3, omega-6 and omega-9 fatty acids and it also consists of green vegetables, whole grains, fish, poultry, vegetables, ALA from flaxseed and flaxseed oil. All these help in keeping the level of good cholesterol high, thus providing you a healthy heart.
Immunity:
Flaxseed oil is one of the best sources of omega 3 and omega 6 fatty acids. Alpha-linolenic acid (omega 3) and lignans help in providing good immunity to the body and help in fighting the foreign bodies entering the body. Your body is protected from common, cold, cough, cold etc by having flaxseed oil regularly.
Lignans:
Lignans is a group of chemicals which protect the body from cancer. Flax seed is a rich source of lignans. Studies made on animals have proved that lignans have the ability to reduce the growth of tumor cells in the colon. Flax seeds are said to have the power to control the abnormal growth of cells, which are responsible for causing colon cancer. But studies have not yet been made on humans.
Menopausal symptoms:
According to the recent studies conducted on flaxseeds, they are found to be as good as hormone replacement therapy for treating menopausal symptoms. You can reduce the symptoms associated with menopause like hot flashes, mood changes and vaginal dryness by consuming flax seeds regularly.
Nutrition:
Flaxseeds are good sources of vitamin B, manganese, magnesium etc, which are essential for the body to function properly.
Now that you have seen the various health benefits of flaxseeds, include them in your daily diet in moderate quantities and stay healthy and fit.
A few people may experience certain side effects by consuming flaxseeds like flatulence, nausea, bloating, stomach pains and so on. So make sure that you are not allergic to this seed before you consume them.
Healthy Flax seed Recipe:
Here is how to make flaxseed muffins, which are not only healthy but also has a delicious taste:
½ cup pineapple with juice
½ cup apples finely chopped and with peel
2 tablespoons of canola oil
1 large egg beaten lightly
2 egg whites
1 cup of sour cream that is fat free
¼ cup of dark molasses
1/s cup raisins, currants and any other dry fruits that are chopped
1¼ cup of unbleached white flour
1 teaspoon baking powder
½ cup of whole wheat flour
¼ teaspoon salt
1 teaspoon baking soda
¾ cup of ground flaxseed
Preparation Method:
Preheat the oven to 400 degrees. Take a muffin pan and line it with paper or foil. With canola cooking spray, coat the inside of the liners.
Take pineapple with juice, apples, canola oil, egg whites, egg, molasses and sour cream in a large mixing bowl and beat them well till the mixture becomes fluffy and light. Also add raisins and dried fruits.
Now take a medium sized bowl and mix the flours, baking soda, baking powder, flaxseeds and salt.
Next you have to add this mixture to sour cream, beating the batter slowly till all are well mixed. Pour the batter by ¼ cup into the prepared muffin pan.
Bake in the preheated oven for 20 minutes or till the muffins become golden brown in color and springy to touch.
You will get 12 delicious muffins.