Japanese Skin Beauty, Health, Foot and Hair Care Secrets
Japanese women are very beautiful and their skin is very fair and soft. They look young no matter what their age is. Their hair is also very beautiful and shiny. If you are keen to know their beauty secrets, here are a few interesting things that you would like to know.
Japanese Skin Beauty Tips and Secrets:
Azuki:
Azuki, which is a red bean, is a part of the skin care regime for the Japanese. The Japanese women used to rub this gently on their skin. This helped in providing them a smooth skin that is blemish free and beautiful.
Bird droppings:
The Japanese claim that bird dropping facials are great for the skin. They are popularly known as uguisu. This facial has naturally occurring enzymes in it, which can make your skin soft and supple.
Camellia:
Camellia is an ancient floral oil and very beneficial for the skin. It helps in preventing the appearance fine lines, wrinkles, age spots and other signs of ageing and provides you a youthful skin. It softens the fine lines and wrinkles on the skin and helps in restoring the moisture in the dry skin. To get best results, you have to apply it on damp skin.
Exfoliation:
Japanese women regularly exfoliate their skin using a clear gel. This helps in removing the dead skin cells from their face. It is also good for making the dull skin look radiant and rejuvenated. You can use an herbal exfoliating scrub to exfoliate your skin. Make sure that it is mild and does not contain any chemicals in it. This will give the desired result to your skin.
Fish:
The staple diet of Japanese includes fish. Fish is a rich source of omega 3 fatty acids and this is excellent for healthy and glowing skin.
Green tea:
Japanese people love tea and drink several cups of green tea every day. This helps in slowing down the process of ageing and make sure that the skin is kept young looking and supple.
Herbs:
Oriental herbs are great for keeping your skin beautiful. They help in preventing dry skin and making the skin soft and smooth.
Komenuka rice bran:
Komenuka rice bran is very effective for nourishing the skin and to prevent the appearance of wrinkles. It is also good for getting rid of dark circles and provides you a flawless skin.
Regular walks:
Japanese are very health conscious and take proper care of their health. They are well aware of the benefits of walking and go for regular walks. This helps in making their skin tight and beautiful.
Signature oils:
Japanese women clean, cleanse and tone their skin by using signature oils. You can also use natural oils or herbal based oils and get beautiful skin like the Japanese women.
Seaweed:
Seaweed is very beneficial for toning the skin and for cleansing the skin. Using seaweed is an excellent way to get a glowing skin. It is also effective for reducing the size of the pores on the skin and providing an even tone to the skin.
Vitamin C:
The Japanese include Vitamin C in their daily diet. They have oranges, daily, which help in detoxifying their body and breaking up melanin. This is one of the secrets that provided them fair skin and an even complexion. Oranges help in getting rid of pigmentations and provide an even tone to the skin.
Wakame Kelp:
Wakame kelp is a sea algae and it is very effective for providing you protection from the harmful actions of the UV rays and pollution. It can also prevent the appearance of fine lines on your skin and protect your skin from dark circles.
Treating acne naturally:
Japanese never use any chemical based skin care products to treat acne. They treat them as naturally as possible. Usually they use turmeric and tea tree, either directly or by extracting the oil. These help in removing acne naturally.
Japanese Foot Care Tips: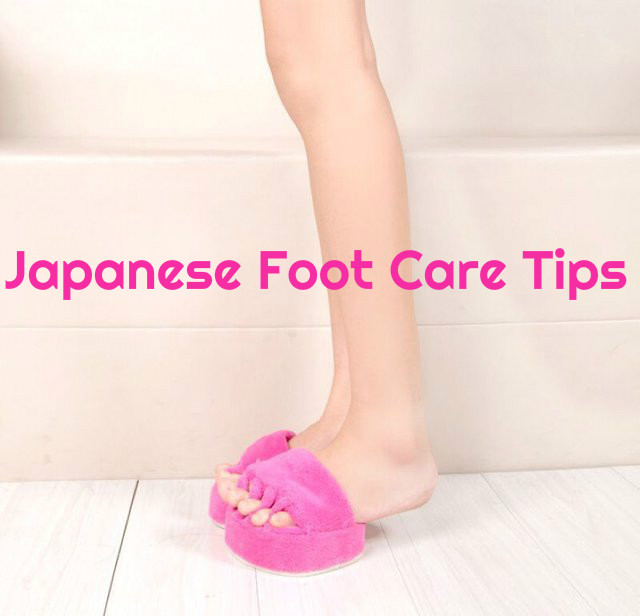 Fish therapy:
They remove the dead skin cells on their feet by dipping them in a pond or a tub containing 'doctor' fish or toothless fish. These fish remove the dead skin cells from the feet and help in making the feet smooth. As a result, your heels become smooth and you your feet become healthy and beautiful.
Japanese Hair Care Secrets: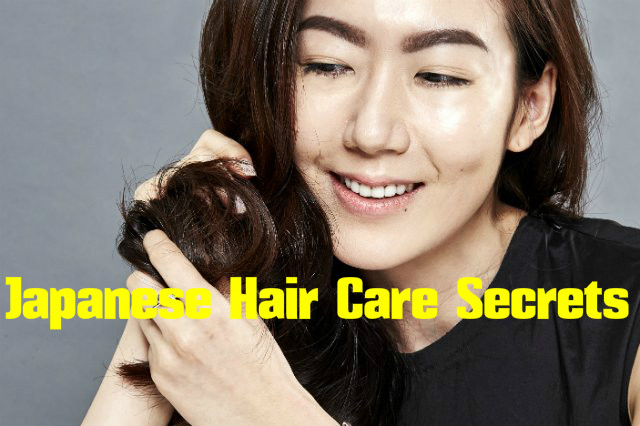 Straight Hair:
You can get hair with a texture like that of the Japanese by following the Japanese way of hair straightening treatment.
Here the beauticians create a non-coating, straightening system, which uses the heat oxidation process.
This technique helps in sealing in the hair and rebuilding the hair from inside out, with the help of patented chemicals and iron.
This reaches 350 degrees, which is the temperature that helps you to get sleek and silky hair that is straight and beautiful like that of the Japanese women.
A protein conditioner is applied to the hair.
Next you have to apply a re-texturizer, which a solution of thioglycolate.
The heat is added to hair with the help of a roller-ball dryer.
The process comes to an end with the use of a hot ceramic straightening iron. The result that you get can stay for many months.
It is possible for you also to use some of the Japanese techniques to enhance your beauty. Do this for a few weeks so that you get the desired results.