Jennifer Aniston Beauty, Hair, Makeup, Diet and Fitness Tips
Jennifer Aniston was born on 11th February 1969 and is an American actress as well as a director and a producer. She is also a good business woman. She is more popular worldwide as Rachel Green from sitcom Friends, which earned her lots of awards. Her birth place is Sherman Oaks, Los Angeles. Her parents are actor John Aniston and actress Nancy Dow. Jennifer is admired by all for her style, hair and the simple way she carries herself. If you are interested to know about her beauty secrets, read on.
Jennifer Aniston's Beauty Secrets and Routine: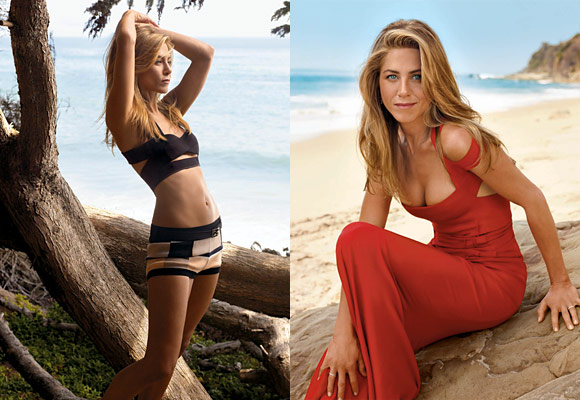 Jennifer Aniston is 5.3 feet in height and her weight is 51 kg. She has a healthy and beautiful hair that is shiny and soft. Her skin is also glowing and looks as young as that of a teen aged girl. Her hair styles and well toned body is very popular and much talked about.
She makes sure that the dresses she wears fit well on her body and have smart cuts.
Due to regular workouts, her skin has a natural glow.
She never forgets to moisturize her face. She uses a good moisturizer with SPF every day to keep her skin hydrated and to protect the skin from harmful rays of the sun.
She believes that one must show off one's best assets, and she does so.
Jennifer Aniston makes it a point to drink lots of water, which helps in flushing out all toxins from the body and keeps her skin glowing and healthy.
She steams her face for 10 minutes and then applies a face wash. After cleaning the face, she applies a toner and then a cetaphil moisturizing lotion.
She uses Renova, which is a Vitamin A treatment from Anna Lotan. To get smooth and shiny elbows, she has Vitamin E capsules. She also uses Dr. LeWinn's Ultra R4 Restorative Cream and Vaseline under eyes.
After getting up in the morning, she drunks her face in a sink, which is full of water to which ice cubes are added. This helps in shrinking her pores and the reducing the puffiness around her eyes.
Jennifer Aniston's Makeup Tips: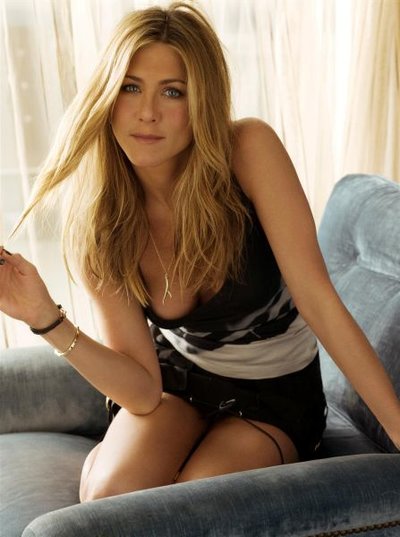 Jennifer Aniston generally uses very simple and little makeup.
A nude lipstick with beige and brown eye shadows is enough to give her a natural glow.
She hates using shine.
Jennifer Aniston uses tinted moisturizer and sheer foundation on her face.
She always takes care that her skin is not oily or shining.
She does not like over style.
Most of the times she loves to leave her hair down, without tying.
Favorite cosmetics of Jennifer Aniston are:
Estee Lauder's automatic Lip Pencil Duo in fig
Bronzer – Chanel Moisturizing Bronzing Powder in terre amber
Even skin tone – La Mer the Treatment Fluid Lotion
Day cream – Dr. Hauschka Moisturizing Day Cream
Soap – Neutrogena's $3 Original Facial Cleansing Bar.
Jennifer Aniston's Hair Care Tips:
Image credits: wikimedia
Jennifer Aniston loves to change her hair every now and then. She tries the latest hair style trends on her hair. She even has started some trends of her own. She has done various hair styles like long, short, super short, curly, straight and colored. Sometimes she wears her hair down and at other times she ties up her hair in pony style. She even loves her hair to be messy at times. She uses very little products on her hair.
Tips by Jennifer:
Before you tie a pony, run a flat iron through your hair. This will give texture to your hair.
Position the pony in such a way that it is right above the middle of your head.
Never leave the hair perfectly sleek.
Jennifer Aniston's Diet Plan: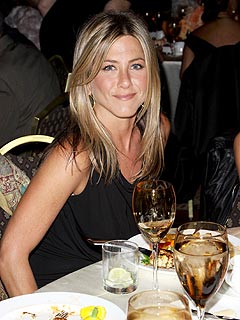 Breakfast: For breakfast she loves to have watermelon smoothie. She ensures that the diet she takes is rich in Vitamin C, flax seed oil and multivitamins.
Lunch: The lunch that she takes includes soup of dandelion greens, spinach and arugula.
Dinner: dinner is simple with seaweed salad, or a mixture of lemon juice, quarter cup of olive oil, a garlic clove and sea salt blended with salad made of one bunch of chopped parsley, half of a white onion and a tomato.
If she wants to lose weight quickly and effectively, she does baby food crash diet.
She never takes bad crabs.
She takes care to consume lots of salads that contain lean proteins. This provides her all nutrients that she needs.
She loves Mexican food and her favorite Mexican food is chips and salsa.
Jennifer Aniston's Fitness Tips: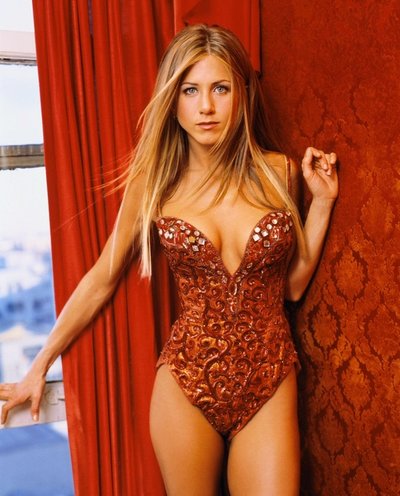 Image credits: kadincaklup
Fitness celebrity trainer – Sebastien Lagree
She loves to remain always active.
Jennifer does yoga to keep her body fit and well toned. The yoga she does includes five sun salutations, and she does various postures like bridge, tree pose, butterfly and so on for 30 seconds to 1 minute. Some of the other yoga exercises that she practices are Scissor kicks, lunges or piles bends. These poses help in providing more strength to the muscles.
She also does one minute of high-intensity cardio and two minutes of recovery at a moderate pace.
Aniston is not one that spends hours on workout. She does cardio daily for 20 minutes, which may be running or spinning. This way she keeps herself fit and fine.
She loves to do yoga and she says that it helps her to stay healthy and relaxed, emotionally as well as physically. It also makes her posture better.
Twice a week she does swimming and fitness spinning, which makes her body well toned and fit.
Now that you have seen how Jennifer Aniston keeps herself look gorgeous and beautiful, try them out and see how it will benefit you.