Katrina Kaif's reveals her Beauty Secrets and Fitness tips
Katrina kaif, born in British Hong Kong is now a British-Indian origin model and actress. Though her entry debut film into Bollywood was not much successful, her glamour quotient and sex appeal made her top actress in the bollywood in no time. She is considered to be only one of those few women who look beautiful with and without makeup. You might be wondering how she is able to keep up her complexion so fair despite her busy schedules in films and brand endorsements
Diet secret regime of Katrina kaif:
1) As soon as she is up from bed Kaif drinks lots of water in the early morning. She ensures that she drinks 4 glasses of water every day.
2) Kaif takes special care of her diet. She only eats fresh boiled vegetables and takes food rich in fibres.
3) Eats fresh fruits for every 2hours
4) Avoids carbohydrates in her diet
5) Food supplements from Acai berry and wheat grass powder are one of the secrets behind glowing skin
a) Cereals and Oatmeal are part of her breakfast
b) Brown bread with butter and Grilled Fish are for Lunch
c) Brown bread with peanut butter is for evening
d) Grilled vegetables, fish, Soup and chapati during Dinner
Exercise Routine of Katrina kaif:
1) The primary reason behind her toned and hot body is Yoga. She is a regular yoga practitioner and trained by fitness trainer Yasmin Karachiwala
2) She also practices other exercises like Jogging, Swimming and hits Gym freuently
Natural beauty secrets of Katrina Kaif: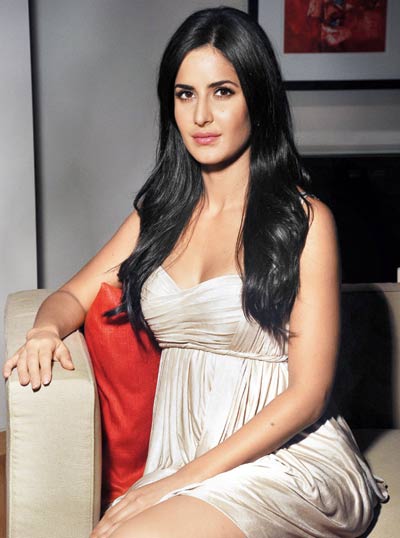 1) Cleaning her face before going to sleep is something she never forgets to do and applies La Prairie night cream
2) She uses She Uemera Skin Cleansing Oil for cleaning and removing makeup.
3) During day time she uses Mene and Moy Face Wash
4) To clean her Face and Eyes she uses Lancome Cleansing Milk
5) Mineral mud masks by Anne Semoin is also used by her for soothing her skin.
Hair Secrets of Katrina kaif:
1) Her favorite hair dressers are Asif Ranjan and Asif Ranjan.
2) Kiehl's Leave-In Conditioner is something she uses to get shiny mane and Kiehl's Olive Fruit Oil deeply respiration hair pack for pampering her hair
3) When is moving onto some parties, she uses Kerastasee products for blow drying her hair
4) She always uses a paddle brush for brushing her hair
5) When there is any need of heat applicators she ensures that heat protectants and hair serums are always on her hair
Katrina Makeup tips, secrets and Tutorial: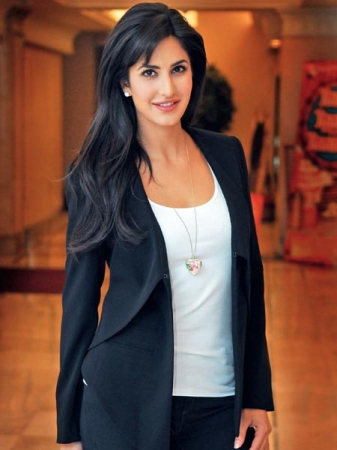 1) Kaif likes to follow a natural routine most of the time. Before applying makeup she puts some ice into a muslin cloth piece and applies that all over her face.
2) Whenever she is out during the daytime she ensures that moisturizer is applied on her exposed body areas
3) Apricot oil by Anne Semonin is her favourite oil
4) She applies makeup only when she is moving for shooting or for a party and loves to be without makeup when she is at home
Katrina kaif Favourite Makeup brands:
Depending on the various interviews she has given to press and media this information is compiled for you. Hope you will it useful in understanding more about her beauty secrets.
1) Peter Thomas Roth Max Daily Defense Moisture Cream SPF 30
2) Stila Lip Glaze in shade Apricot on Lips
3) Giorgio Armani Sheer blush
4) Max Factor 2000 Calorie Curved Brush Mascara.
5) Yves Saint Laurent Mascara and MAC Kohl for eyes
6) Make Up Forever Camouflage Cream Palette No 3
7) Yves Saint Laurent Touche Eclat