How to look Pretty, Beautiful and Gorgeous without Makeup
All women resort to heavy makeup to make their face and skin appear beautiful. But, did you know that there are ways to look good even without makeup on? Natural beauty is the best thing you could carry around. Read these few simple tricks to make your skin and face look stunning and that too, without makeup.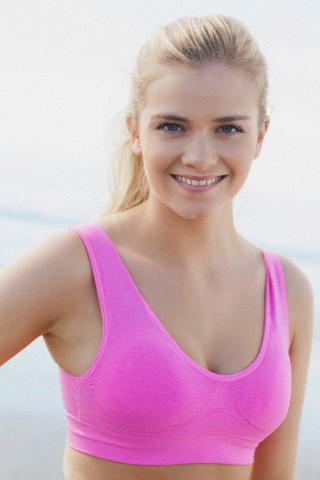 Concentrate on your Eyes:
All you have to do is use some eye drops. They make your eyes look clearer and wake up your whole face. It makes your natural beauty stand out. It is not eye liners or mascara that your eyes need to look beautiful, but a little care.
Cool cut:
A really good hair cut will make you look really good without make up. Even you will feel great when you love your hair and you will have that air of confidence. Just get a good stylist and cut your hair. It becomes your look and you do not even have to spend a fortune on it.
Confidence:
Make up should not be something that you use as a mask to hide your face behind. If that is what you feel about make up, it will lead to a lack of confidence. This lack of confidence is sure to show on your face when you step out without any kind of make up on. Believe in yourself. Have confidence that you do look good even without make up on. This will make others also believe it. Your confidence shows on your face and makes you look more beautiful.
Eliminate Toxins:
Your body needs to be healthy from inside to look good on the outside. Follow a healthy diet and lead a healthy lifestyle. When you are healthy, it will reflect on your outer appearance as well and keep you fresh and lively. Exercise and good diet is a must.
Proper skin care:
This is the most basic step. When you apply makeup, you need to prepare your skin by first cleansing it well. That is it! Even for going around without make up, you must first cleanse your skin. Life is so fast these days and neglecting your skin could cause build up of dirt, grime and oils in your skin and pores. This will make your face look lifeless and dull. Cleansing regularly keeps your skin fresh and lively. So, cleaning your skin is the first thing you must do to enhance your natural beauty and look beautiful with absolutely no makeup.
Grooming:
Another idea is to groom yourself well. Check out which is your most attractive natural feature and take good care of them. As for the other features, keep them neat and well taken care of. Take care of these small and simple details and you could make yourself look really good without makeup. As an example, in case you have eyebrows which need to be constantly plucked, make sure you maintain them well. You will look smart, neat and well groomed.
Give your lashes some enhancement:
Try to enhance your eye lashes naturally. This does not need any mascara or complex treatments. Just take your own Vaseline. Take a layer of Vaseline and comb your lashes with it. It makes you lashes look longer, fuller and also darker.
Hygiene:
You just need to maintain good hygiene and make yourself look presentable. Take care of your natural beauty, clean your hair, keeps your nails in shape, wear good clothes and control your body odor. These small hygiene trikes will help you go a long way.
Nonchalance:
Do not worry about your skin problems. It is actually only you who knows that you have these skin problems and they may look bad. Nobody else knows about your skin problems, and so nobody will notice it like you do. So, be confident when you carry yourself.
Nutrition and Naps:
Skin needs care and nourishment from outside and also inside. You need to give enough nutrition for your skin to be healthy and fresh. Make sure to have lots of water and get enough Vitamins and minerals. Avoid alcohol as it does a lot of harm on your skin. Another important thing is to get proper naps and the correct time.
Genuine Smile: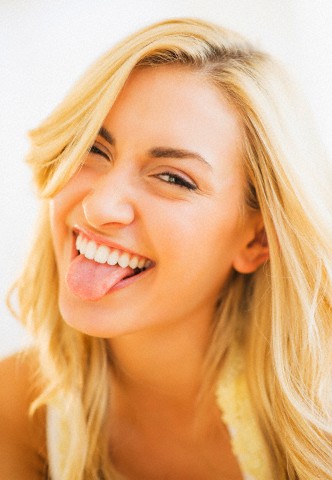 A smile can do wonders. It is true. A genuine smile on your face will make you look a lot more beautiful. This is not at all true bout the false smile that you put up. It holds true only for the smile that comes from within. Your smile must reach your eyes and make people see only your smile and nothing else.
Moisturize:
After cleansing your face, it is important to even moisturize it. For oily skin, moisturizing prevents excess formation of oils and keeps the moisture locked in. your skin becomes smooth and soft. So, moisturize every day.
Tooth care:
Visit a dentist and keep your teeth healthy. This is what is needed for a beautiful smile. A bright and shiny smile makes you look just so beautiful. Go for natural remedies and avoid chemicals at all cost. Keep your teeth healthy.
Use sunscreen:
You need t protect your skin from the harmful rays of the sun if you want it to be clean and beautiful. Using a sunscreen keeps your skin healthy and helps in the long run. Use a good sunscreen before you step out.
Natural Lips:
You do not have to resort to lipsticks or lip stains to make your lips look good. All you need to do is take good care of your lips, and they will look naturally beautiful. Exfoliate every week to remove dead skin cells and clean your lips. Use a good moisturizer to keep your lips hydrated. They will remain plushy and soft, and hence, beautiful.
Cosmetics are not necessary to look beautiful. These simple tricks will make you look good with absolutely no makeup on. Isn't it wonderful? Try them out and check.