Moroccans Beauty, Makeup, Diet, Fitness Tips and Secrets
Morocco is naturally blessed with unique plants and natural minerals that are helpful to be used in health and beauty products. You can integrate such Moroccan secrets to enhance your life through some of these suggestions.
Moroccans Beauty and Makeup Tips: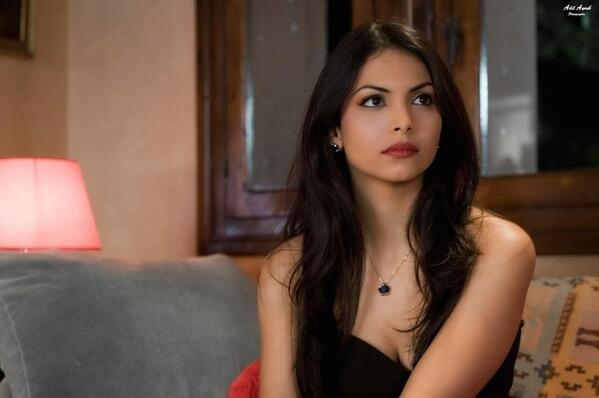 Image credits: Zineb Obeid, twicsy
Moroccan red clay:
Moroccan red clay or lava clay is well known for its beauty benefits. It is used as an additive to make various natural lotions, soaps, facial masks, etc. Using Moroccan red clay is a very common practice amongst Moroccan women.
The red clay will clear your skin by eliminating its dryness. Moroccan red clay is also used to give a facial glow as it makes the skin supple and soft. It is also effective to remove white heads and black heads, and maintain the clear pores of the facial skin.
Application Process:
You can make your own facial mask by doing the following:
Add one tsp of Moroccan red powder
Add sufficient honey /olive oil to this and mix it well
Once you get the consistency of a paste apply it on your face for 15-20 minutes.
Rinse it with cold water.
Caution: For an oily skin, you can use plain water or coconut water to blend in the clay.
You can follow this skin routine twice a week for a better and smooth skin.
Moroccan Ghassoul/Rhassoul clay:
Ghassoul is an ancient mineral that is found naturally only in Morocco. It has been used in Moroccan beauty rituals for centuries because of its cleansing and softening properties. Ghassoul is an extraordinarily mineral rich clay which is used to absorb impurities from skin and hair.
For Skin:
Take one tsp of ghassoul powder.
Add rose water to it
Make a paste and apply on the facial skin
Leave it on for 30 minutes and rinse it off with cold water
Apply argan oil after 5 minutes for a better glow.
Advantage:
It is clinically proven that this routine will detoxify the skin by cleansing it, reduce dryness and flakiness, and improve skin elasticity and firmness.
For hair:
You can take 2-3 tsp of ghassoul powder
Add argan oil to it
Make a hair mask and apply it to your wet hair
Rinse it after an hour by using a regular shampoo.
Advantage:
Moroccan ghassoul clay cleanses the hair by removing impurities and leaves the hair voluminous and bouncy.
Pine tar soap:
Pine tar is naturally obtained from pine wood which is filled with exfoliating properties. Moroccan spas are bound to use pine tar soaps as it is used for scrubbing the body thoroughly and removing dead skins from the body making the skin smoother and softer.
Application Process:
You can use it on a regular basis as unlike other soaps it won't leave the skin dry or rough.
Argan oil:
Argan oil is one of the most popular beauty treatments to come out of Morocco and has been bottled, sold, and used all over the world. Argan oil possesses incredible properties that help the skin remain hydrated and fresh. It also prevents premature aging of the skin. It is used to maintain beauty and youthfulness of your skin.
Application Process:
Add coconut oil or olive oil to argan oil for treating hair or skin.
You can use it all over your body on your face, hair, and body. You can be benefited tremendously by using it on a daily basis.
Green mint tea:
Not only is green mint tea very delicious but it also contains high amounts of antioxidants making it a powerful anti-wrinkle and anti-scar beauty secret. The caffeine contained is comparatively very less, so it can be considered as a popular alternative for coffee. The green mint tea will also help in flushing out the toxins from your body making you feel lighter in weight and beautifying your skin.
Application Process:
You can drink this green mint tea at least twice or thrice a day.
You can also replace your tea or coffee with this energetic alternative.
Kessa:
Kessa is a traditional Morocco mitt used for exfoliating. It is simply divine when stroked on to the skin leaving the skin very smooth. You can use it once every week for greater skin benefits. In addition, this exfoliate also improves blood circulation in the lymph and improves skin functioning from within.
Application Process:
Kessa is available in the form of kessa gloves you can use while bathing. It is advised to use it on the skin for a continuous 3 minutes along with soap for better and beautiful skin.
Boiled rose petals:
Moroccans love using natural ingredients to keep their skin fresh and beautiful. Boiled rose petals are very effective to tone your skin and has anti-aging properties too as it's gradually seen that the wrinkles disappear with use. The rose water is considered to have anti blemishing properties that leave your skin radiated, even-toned, and beautiful.
Application Process:
You can boil the rose petals first in gradual heat.
Filter this rose water separately.
Once it cools down, take cotton and soak it in this water to dab it on your face.
Repeat this twice a day.
Olive oil:
Olive oil has always played an important role in Moroccan food and beauty products. Moroccans use all the extracts of olive oil including olive leaf for their various beauty treatments. Olive oil is considered rich in antioxidant properties when using it for skin, while for hair it will strengthen the root and make the texture of the hair smooth and bouncy.
For body:
You can use plain extra virgin olive oil all over your body to moisturise your skin.
Keep it for an hour or apply it just before your bath
Rinse it off
For hair:
You can take a little amount in a pan and heat the oil.
Slowly apply the warm olive oil on your scalp and massage it well
Keep it for few minutes
Rinse it off with shampoo.
Black kohl eyeliner:
Moroccans follow the Islamic religion where lining the eye with black kohl reminds them of the Islamic holy stone called the Kaaba in mecca. Using black kohl under the eyes to beautify their eye is part of their tradition which keeps the eye free from dust particles too.
Application Process:
You can use the kohl or kajal pencil to beautify your eye and keep it safe from dust.
Moroccans Diet and Fitness Secrets: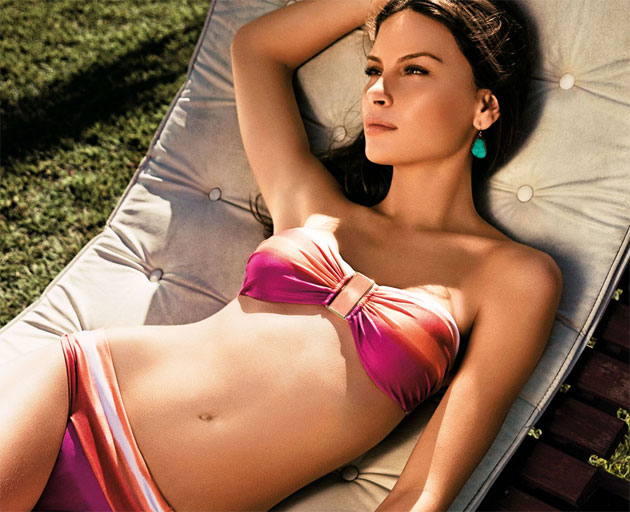 Moroccan serving of salad: Moroccan plates of salads are prevalent all through the world. Made by utilizing a lot of vegetables and organic products their salads are delightful in taste and happens to be exceedingly nutritious also.
Moroccan Fish Souffle: A place that is known for fish, Moroccan fish soufflé actually is the most loved nourishment of the ladies over here. They endeavor to set up this platter utilizing less oil for keeping up the dietary angle.
Healthy Green tea: Green tea is an awesome wellspring of cancer prevention agents. It is another secret behind the vitality and wellness seen amongst Moroccan ladies.
Regular Exercising: It is weird to believe that Moroccan ladies have a tendency to increase fat speedier than others do. Thus, they need to work out all the more on their body weight than any other normal women outside the world. To overcome this issue, the nation has concoct some gym centers exclusively for its ladies where they can focus on quality preparing and cardio practices for speedier fat loss.
Swimming: Swimming is another most loved wellness game of Moroccan ladies. Fortunately, the area is brimming with satisfactory water bodies, enticing the normal slant for swimming. Swimming, as they feel, is an awesome approach to keep up a hot body shape.
Yoga: People everywhere throughout the world have acknowledged yoga as a tried and demonstrated strategy for body and brain wellness. Moroccan ladies too hone yoga as regularly as possible as they believe yoga helps them to keep their body and mind healthy.