Nargis Fakhri Beauty, Hair, Health and Fitness Secrets
Nargis Fakhri is an American model and actress, born to Pakistan in father and Czech mother. She mainly appears in Hindi films. She is gorgeous and very charming, and has an excellent sense of humour. Her debut in the film 'Rockstar' has earned her lots of popularity. She is known for her beauty and acting skills.
You will be surprised to know that Nargis Fakhri is 34 years old. But she looks much younger than her age and is always full of life. According to her, to look good, you need not be young. You can look fabulous even when you are past your youth. Your looks depend on what you think about yourself. If you feel 12 at heart, you will feel that way. These words are really inspiring. Here are a few beauty tips given by the actress herself.
Nargis Fakhri Beauty Secrets: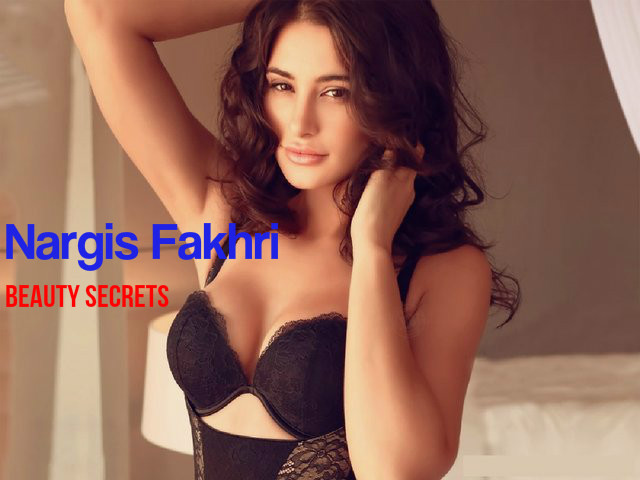 Nargis Fakhri believes that deep cleansing and moisturizing are very important for keeping her skin glowing. She makes them a part of her daily routine. She swears that Neutrogena face wash is great for cleansing the skin. She uses it every day. You can use it as a face wash as well as a scrub and a face pack.
She does not believe in applying too much of makeup on her face. She believes that she looks best without any makeup put on her face. When she uses makeup, she uses olive oil to remove her makeup. Olive oil removes the dirt from the skin without dehydrating the skin or removing any skin nourishments.
She never uses a particular brand for her skin care regime. Instead of using skin care products that contain chemicals, she prefers natural therapies, using ingredients out of her kitchen racks. She is of the opinion that you should understand the properties of fruits and vegetables and use them for taking care of your skin in the right way.
She uses fresh milk cream to moisturize her skin. She uses raw milk for her skin treatment. It helps in keeping her skin clean and gets rid of pollutants and irritants. Raw milk is also good for curing open pores, rashes and pigments.
She pampers herself with glycolic peel or oxy facial occasionally to keep her skin healthy and glowing.
Nargis Fakhri Hair Care: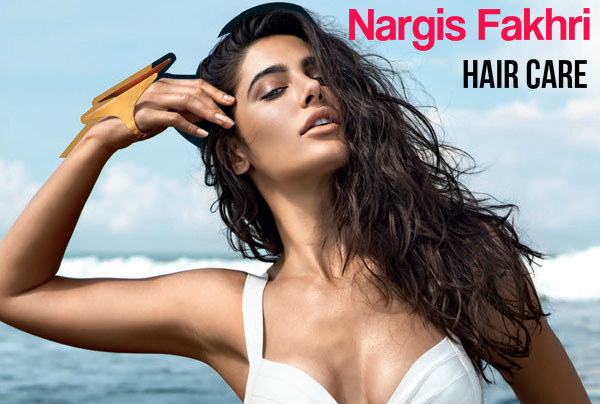 She prefers to use natural and organic products on her hair. She loves to use coconut oil on her hair. She massages her scalp and hair with coconut oil few times a week. She also uses this oil as a conditioner. She says that after you apply shampoo on your hair, apply a drop or two of coconut oil on your hair as a leave-in-conditioner. This helps in giving a glow to your hair and keeps it moisturized as well. As a result, you will get a smooth and silky hair that you will be proud of.
Nargis Fakhri Fitness Secrets: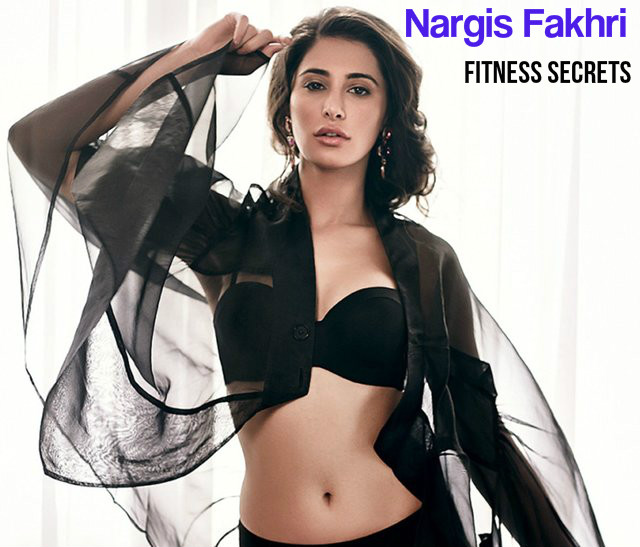 Nargis was a contestant at America's Next Top Model. She has a fabulous body that can make a perfect model. However, Nargis hates to go to the gym. She prefers to lose calories by moving around, practicing Zumba exercise and by going up and down by stairs. Zumba is a Latin dance style inspired workout.
First of let us take the case of stairs. She is said to have climbed as far as 52 doors using stairs to meet one of her friends in Manhattan. She climbed continuously, stopping only for about 2 minutes on the 20th floor to take a break. This has provided a good workout for her.
She loves dancing as well. She says that dancing and laughter can bring out the best in you. So, after performing a few stretches, she turns to her favourite workout routine, Zumba.
Nargis Fakhri Health Secrets: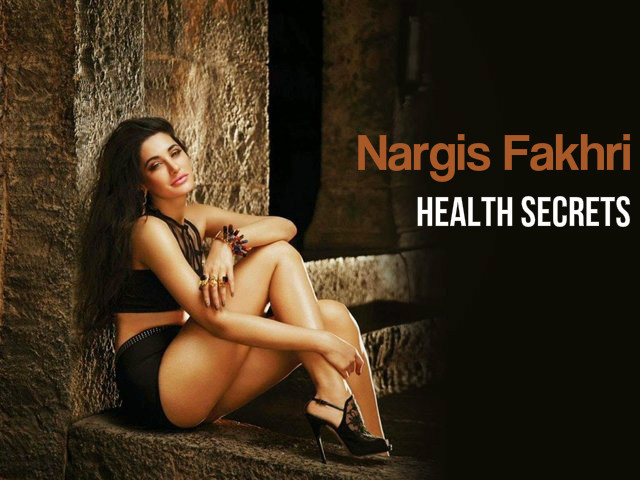 She firmly believes that you need to have good habits to look great. So, she makes it a habit to eat healthy food and drink at least 2 litres of water every day. She makes it a point to sleep for at least 8 hours every night. This helps in giving her healthy and glowing skin. Every day she takes vitamin supplements to keep her body healthy and disease free. Instead of having large meals, she takes small meals every two hours.
One thing that you must learn from her is the way how she stresses on eating the right food. According to Nargis, eating healthy food is a commitment to your body, for life. She seeks solace in her food. Luckily for her, she makes sure that she eats healthy food. The food she consumes includes fresh vegetables, eggs and bananas. She takes care to avoid aerated drinks, sugar and processed foods, as they are harmful for the body. She tries to have milk and bread as little as possible.
She loves to cook her food and often spend time whipping up meals for herself. She included grains and pulses in her diet. She also loves to consume dark chocolate.
Nargis Fakhri Diet Plan: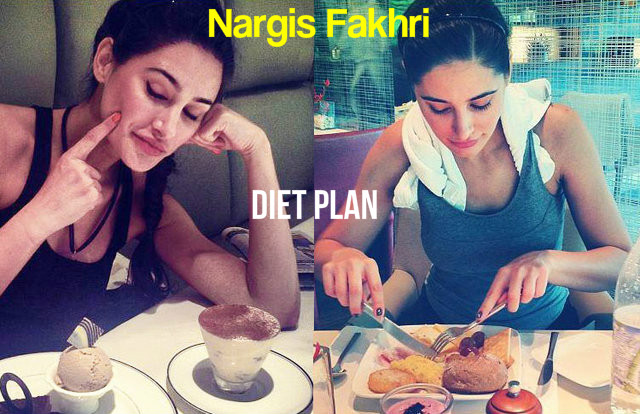 Breakfast – For her breakfast, Nargis Fakhri has 3 boiled eggs.
Snack – in between her breakfast and lunch, she takes almonds, walnuts and cranberries.
Lunch – Her lunch includes a veggie soup with some salad or a chicken.
Snack 2 – After her lunch and before her dinner, she has some snacks like 2 bananas or an orange. She also eats a piece of dark chocolate.
Dinner – The dinner for Nargis is light, including sardines with onions and a Melba toast or Quinoa and mixed vegetables. Happy-go-lucky and simple, she looks fabulous and a perfect role model to follow. The simple and straightforward nature of this actress is easy to adapt.
Image credits 1, 2, 3, 4, 5