Oxygen Facial Mask: What is it? How it Benefits your Skin
Are you missing your baby soft skin? Is your skin dull and lifeless because of the pollution and other factors? Pollution can make your skin dull. If you have such a skin, one of the best options to get glowing skin is to do oxygen facial. If you want to know the benefits of oxygen facial, read on and you will know all about it.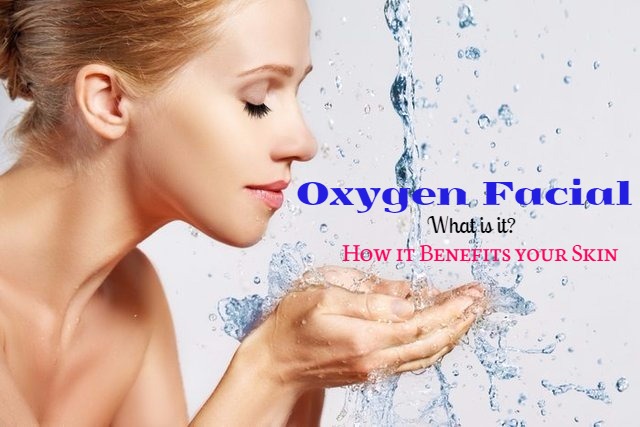 Oxygen is one of the essential elements for human life. The oxygen that we take into our body helps in keeping our skin protected from toxins and impurities present around us. As we grow old, the levels of oxygen in our skin start to reduce. This can result in fine lines and wrinkles on the skin.
What is Oxygen Facial?
Oxygen facial is a specialized beauty treatment that helps in replenishing the oxygen levels in the skin. This way it smooths out the wrinkles and makes your skin look younger.
Oxygen Facial Benefits:
Acne free face:
When oil and dirt clog the pores of your skin, acne breakout takes place. Oxygen facial helps in reducing the pore size and deeply cleanses your skin. As a result, the pores shrink. You skin will no more have trapped oil, dust, dirt and sebum. This means you will have a glowing skin that is free from acne. Oxygen facial also gives a healthy pinkish tint to your skin.
Blemish free skin:
Stress and pollution can lead to the accumulation of harmful toxins on the skin. Oxygen facial helps in removing these toxins from the skin and detoxifying your skin. With the removal these toxins, you will get fresh, youthful and fairer skin that is free from any kind of blemishes like acne marks, sun spots, age spots and so on. So, you can see that oxygen facial offers the best detoxification benefits to the epidermis of your skin.
Feel the blush:
Are you losing your old sheen and radiance? Oxygen facial can restore your lost sheen and radiance. It will give back the lost blush to your skin. Oxygen facial is great for removing the impurities with a burst of fresh oxygen on the epidermis. It provides life to dead skin by rejuvenating the dull and dry skin. This facial helps in increasing the circulation of blood in the skin. This way it increases the quality of your skin's coat, the epidermis.  You will see that in the first sitting itself your skin regains its lost natural bush with the splash of oxygen facial.
Glow with moisturization:
If you have very dry skin, oxygen facial is of great benefit. When your skin is affected with pollution, your face not only looks dull and lifeless, but also becomes dry beyond repair. Oxygen facial helps in giving your skin deep penetrating moisturizing benefits. This way the normal pH level of your skin is restored. It also helps in providing your skin the ability to fight against damage caused by the sun.
Instantaneous glow:
You will get glowing skin after oxygen facial. Oxygen facial is perfect for party facial. This is because it provides an instantaneous glow to the skin and makes you ready for the party instantly. So, if you want to get an instant glow in your face, oxygen facial is the right option for you. One of the best things about oxygen facial is that it is suitable for all skin types. Even of you have sensitive skin you can have this facial without any side effects.
Makes your skin youthful:
The amazing oxy therapy of oxygen facial helps in making your skin beautiful and youthful. Oxygen fights against the free radicals in the skin that are responsible for aging of the skin. It also increases the production of collagen, which is essential for keeping your skin firm and lightening your skin naturally. This way the wrinkles and fine lines on your face reduce and the age spots get lightened. All these result in your skin regaining its youthful appearance.
Makes your skin fairer:
Oxygen facial offers you lots of benefits. It helps in removing the dullness from your skin and also triggers the formation of collagen in the skin. This facial is also great for protecting your skin from the damages caused by the sun. It helps in hampering the production of melanin. This way, it not only makes your skin look two tones fairer but also protects your skin from getting dull and damaged in future.
No side effects:
With oxygen facial you will not experience any side effects. Unlike other anti-aging treatments like Botox or microdermabrasion, oxygen facial does not cause any side effects on your skin like redness, stinging or burning sensation. Here the process of delivering oxygen and serum is done gently. This makes oxygen facial suitable for all skin types, even the sensitive skin. It is also suitable for those who would rather avoid injections or chemical treatments. After oxygen facial you can carry on your normal activities immediately. You can even apply makeup on your face and use your normal facial products.
Well toned skin:
Oxygen facial offers you benefits like miniaturization, skin repair and detoxification. The release of fresh oxygen on the surface of the skin helps in cell regeneration. It gets rid of dead skin cells from the skin surface. As a result, your facial skin becomes evenly toned with no hints of peeling, cracks or dryness.
After oxygen facial your skin becomes rejuvenated and refreshed. Your skin will get a well-rested look, as if you have just come back from a vacation. This makes oxygen facial perfect for special occasions, when you want to look at your best. So, try this facial and see the result for yourself.