Popular 10 Diets That Actually Work for Weight Loss
You may not be always aware that you are overweight until some special occasion comes up like marriage, New Year, festival or a get together. Then you try various ways to lose the extra weight you have gained. If you have tried various weight loss diets but not very satisfied with the results you got, then here are some diets that actually work for you. You can choose any of the below mentioned diet plans that is apt for you.
Top 10 Diets that work for Weight Loss: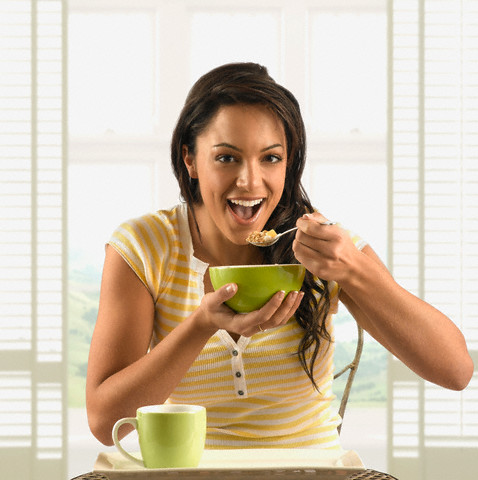 The 3 day diet:
This is a very effective diet for reducing weight. Here you are to consume low calorie food for three consecutive days. You are allowed to have only up to 1000 calories per day. On the first day of this 3 day diet you are to eat food made from raw and green vegetables only. On the other two days you may have meat, fish, cottage cheese, ice-cream and so on. So, you see that it is a simple diet plan that you can follow easily.
The 8 hour diet:
This diet plan is very simple and easy to follow. It is very effective also. You have to fast for 8 hours three times in a week. So, if you take breakfast at 10 am, then you have to stay without food till 6 pm and then take your dinner. During the 8 hours you must not have anything to eat. Repeat this diet plan thrice a week. During the time that you eat, you can have as much food as you want. But you must take care to have food that is low in carbohydrates and healthy, as it will be more effective.
The 500 calorie diet:
In this diet you are to take only 500 calories per day, which include all the meals that you consume a day. You can practice this mode of diet every alternate day. The best way is to increase the frequency of meal by taking small portions at a time. This will reduce your hunger and you will be able to stick to your diet. Make sure that you drink lots of water.
Balance box diet:
In this diet you are allowed to have 1200 calories per day and no more. Along with this, it is also important that you have only three meals a day. You are not to have any snacks or extra food. The meal you take must be healthy and low in calorie. Roasted peach muesli, Mediterranean pasta salad, chicken curry, spinach soup etc are some the options in this diet.
The change your brain diet:
In this diet you have to find out what kind of eater you are and then change your eating habits accordingly. You can find four types of eaters, which are:
Compulsive eaters – they eat at night and then feel bad.
Emotional indulgers – they eat because they feel happy when they eat.
Impulsive bingers – they begin with a good and healthy diet, but then they start getting bored and this makes them have the wrong diet.
Anxious gorgers – they are those who eat more as they get nervous.
The DNA diet:
This is a diet plan where you will have to spend some money. First you have to visit your physician or a dietitian and get your DNA analyzed. Based on the results that the doctor gets, he will give you a four week diet plan. The diet is made according to the buildup of your body and the inner structure. You have to get this diet plan checked by a nutritionist. If possible, you may get the services of a personal trainer to help you work on this diet plan in the correct way and get positive results.
Drop zone diet:
Most of the celebrities prefer this diet and some of them were successful enough to lose as much as 14lbs in two weeks. In this diet you are allowed to consume juices, raw vegetables, soups and meat. You are not to have any tea, coffee or alcohol when you follow this diet. This diet plan is somewhat tough but the result you get is worth it.
Porridge on Tuesday diet:
If you are busy to follow an elaborate diet plan, porridge on Tuesday is right for you. Here you have to consume only porridge once in a week on Tuesday. This will help you to stay slim and fit always instead of losing weight for a short period of time and then gaining the lost weight again. So, make it a practice to have only porridge on Tuesdays and remain slim always.
Sweet poison diet:
Do you have a craving for sweet dishes? Then this is the diet apt for you. This diet helps you to go without sugar till you shed off the extra weight. The result you get by following this diet is excellent. According to researches made, the main cause for the accumulation fat in the body is excess sugar. So if you cut off the sugar from your regular diet, you are sure to lose weight effectively. It can be hard for you because you have to stop consuming sugar till you lose the desired weight.
Soupa juice diet:
Soupa juice is for all types of eaters and this is one of the newest forms of diet developed for losing weight. In diet, you are to take soup for breakfast, lunch or dinner. It is more effective if you have soup twice a day. The soup provides you with all nutrients that you need as well as fatty acids that are essential for the body. It is also effective for removing toxins and cleansing the body. Some of the followers of this diet claim that they lost as much as eight pounds within a span of 5 days.
Follow the rules properly and drink lots of water. You are sure to benefit from it. If you feel any discomfort or weakness when you follow this diet plan, you must consult a doctor imm