Quick and Simple Home Remedies For Fair Skin Complexion
Every woman wants fair and glowing skin. The pollution and harsh rays of the sun can cause your skin to get dark and forms sun tan too. There are a number of cosmetics available in the market that claim to make you fair, but they have only a short life span. Here are a number of natural remedies to make your skin fair and also maintain it for long. Read on to know how you can get healthy and glowing skin.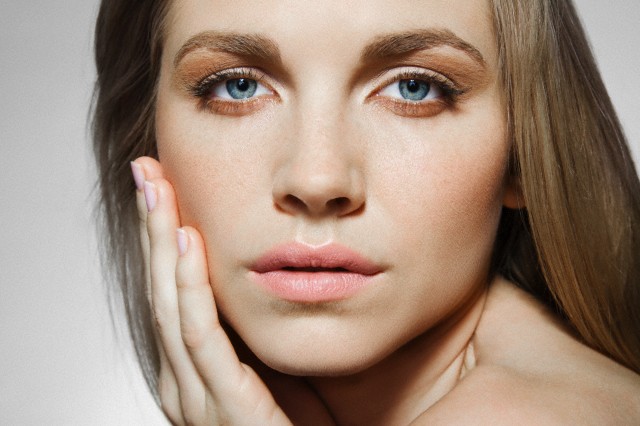 Egg Pack:
Egg is another ingredient that can lighten your skin. Take an egg and beat it well. Make sure it gets completely fluffy and frothy. Apply this on your face. Leave it on to dry off completely. After it dries, use cool water to wash it off. You can also add other things to it, like lemon juice, tea tree oil, or lavender oil. Adding these ingredients will help in reducing the smell of the egg. Using egg only will give out a bad smell.
Fruit Pack:
Fruits are very useful for nourishing your body from inside as well as outside. They make your skin glow naturally and work great for your skin. Get an avocado, cucumber, and papaya. Mash them well and mix the pulp together to make a paste. Take 2 teaspoons of malai or cream to add to this paste. Mix all the ingredients and apply the paste on your face and neck. Let it stay for about 20 minutes. After the time is up, use warm water to rinse off. If you have an oily skin or a combination skin, you can avoid adding the cream. Instead, multani mitti can be used as a better alternative. Use the fruit pack on your face on a regular basis o get healthy and glowing skin, free of tan and blemishes.
Hot Oil Body Massage:
Getting a hot oil body massage is very relaxing. It rejuvenates your body and skin. Another advantage is that it also makes your skin fairer. Use coconut oil, almond oil, or olive oil as a base oil.  Crush some neem leaves and tulsi leaves, and add it to the base oil. Now, slightly heat up the mixture to make it warm. Once it is of an optimum temperature, apply it on your body. Make sure you apply it all over, and then massage it well so that the oil penetrates deep inside your skin. Let the oil stay on your skin for about half an hour. After that have a good bath. Using the hot oil massage helps increase the circulation of blood in your body. As such, tan is reduced naturally.
Lemon:
Lemon has been in use since a very long time. It has a special property of lightening your skin naturally. The blemishes and dark spots on your skin are all reduced. Take a lemon and take out fresh juice from it. Rub this juice on your dark skin, and let it stay for about 10 minutes. After that, use cool water to wash it off. When you use this treatment, you must be careful not to expose your face to the sun. Lemon can cause irritation if you have wounds or cuts on your skin. So, you must be careful about that.
Milk:
Milk is a very good cleanser and has got natural properties to soothe your skin. Take a teaspoon of milk and add a teaspoon of honey to it. Mix them together to make a smooth paste. Use this paste as a face pack and apply all over your face. Use circular motions to rub it well. Let it stay on your face for about 15 minutes before you wash off. In case your face is oily, you can use low fat milk. People with dry skin can use full cream milk for best results.
Tomato:
Lycopene is an ingredient contained in tomato, which is very helpful in reducing the tan on your skin instantly. As such, using tomatoes is very effective for lightening your skin. Using the tomato face pack lightens the tone of your skin, reduces all skin tan, and even helps get rid of the dead cells on your face. Take 1 or 2 tomatoes, and mix 2 teaspoons of lemon juice to it. Blend the whole mixture in a blender. Gram flour, or besan, can also be added to the mixture. Make a smooth paste by blending all the ingredients well. Take the paste and apply all over your face. Leave it on for around twenty minutes to act on your skin. After that, use cool water to wash it off. Using this treatment regularly before having a bath helps get rid of dark skin within a few days.
Turmeric:
Turmeric has been in use since ages for its medicinal properties. It has a huge lot of benefits for the human body. Its skin lightening properties make it an effective form of beauty treatment. Take a teaspoon of turmeric powder and add 3 teaspoons of lemon juice to it. The juice must be freshly squeezed. Mix them together to make a paste and apply it over your skin. Leave it on for 15 minutes and then wash off. Turmeric may cause stains on your clothes, so be careful while using it. If your skin is too sensitive, you can use some water to dilute this paste before applying.
Yogurt Pack:
Take two teaspoons of plain yogurt, and add a teaspoon of honey to it. Mix the ingredients well and make a smooth paste. Apply this paste all over your face and neck. Let it stay for about 15 minutes and dry off. Then, use cool water to wash your face clean. Use this treatment on a regular basis to see effective results on your skin.
For getting a healthy and glowing ski, you need to nourish your body from outside and inside. A healthy diet is of utmost importance, along with a good beauty regime. Follow these tips, and take good care of your skin.