Rani Mukherjee Beauty, Makeup Fitness and Diet Tips
Rani Mukherjee is gorgeous with light brown eyes and a husky seductive voice. She always attracts attention whenever she appears at any red carpet events. Her hazel eyes are one of her best features. They look beautiful and mesmerizing even without makeup.
She was born on 21 March 1978. She is one of the high-profile celebrities in India and has won several awards. She is married to the film maker Aditya Chopra and has a daughter named Adira.
Rani Mukherjee Beauty Tips and Secrets: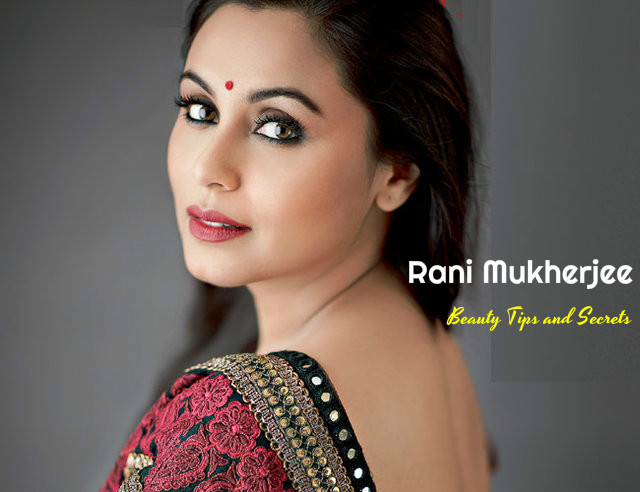 A beautiful mind:
You should have a beautiful mind to look beautiful. This is what Rani Mukherjee says. She says that if you are unhappy from inside, you cannot look beautiful. So, always try to remain happy and cheerful.
Comfortable dressing up:
Many young stars follow their celebrities blindly without seeing whether the attire they copy really suit them. For example, a short person can never look sexy in a jump suit. It is therefore very important that you be very careful when pick up what you should have from your closet.
Rich mahogany coloured hair:
Rani Mukherjee's hair is very beautiful and one of the attractive parts of her beauty. Most of the times she prefers to keep her hair long and straight. She loves applying rich mahogany hair colour on her hair and this suits her complexion well. Lately she is seen with long layer cut that has made her look even sexier.
Rose water for eyes:
Rani Mukherjee applies an eye toner made with rose water. She says that rose water has a nice cooling effect and is therefore one f the best for your eyes. Whenever she feels tired, she applies this tonic in her eyes.
Rani Mukherjee Makeup Tips and Secrets: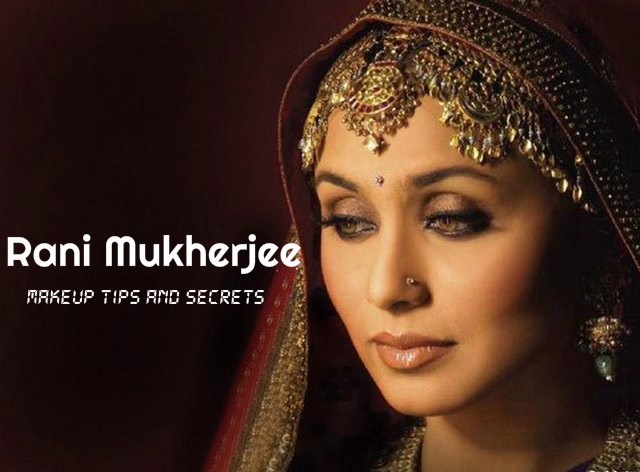 Matte foundation from mac:
Rani Mukherjee is a great fan of Mac. Most of the makeup products that she buys include Mac products. She starts her makeup by applying the Mac Studio Fix Liquid Foundation SPF 15. This is a medium coverage liquid foundation. After applying the foundation, she finishes it by applying a Mac Select Sheer Powder for bringing the matte finish.
Pink and brown lipsticks:
The favourite lipstick colours of Rani Mukherjee are pink and neutral brown. Most of the times she uses lipsticks that are natural and muted. Favourite lipsticks of Rani mukherjee are Mac Viva Glam V And Twig.
Smokey eyes:
The look of Rani Mukherjee is never complete without her smoky eyes. She uses dark shades lie purple, black and blue.  In addition to that, she also prefers applying a brown eye shadow. To make her look extra gorgeous, she also puts on hazelnut coloured contact lenses very often.
Rani Mukherjee Fitness and Yoga Routine: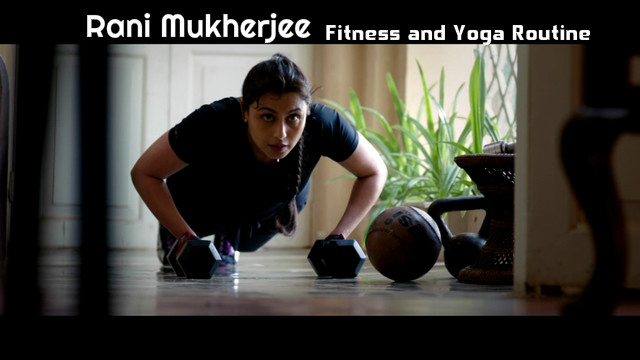 Cardio exercise:
Rani Mukherjee makes it a habit to practice cardio exercises regularly. What she does for this is to walk round her bungalow and taking the stairs all the time. As Rani has a heavier lower body, she makes it a point to practice 5 to 10 suryanamaskar every morning. Her training session continues for about one and a half hour every day.
Yoga:
After doing the cardio exercise, Rani Mukherjee also does yoga. Yoga helps in relaxing her and calming her mind, and adds to her overall health. She does yoga for three times a week.
To lose weight for a movie, she trained with a fitness trianer Satya Chaurasiya. The diet that she took then was as follows:
Early morning: aloe vera juice, karela juice and half of a banana.
Breakfast: 1 egg white, muesli and 1 glass of fruit juice.
Lunch: 1chapati (flat bread), boiled vegetables, and salad.
Dinner: She always takes it before 8.30 pm. She has 1 chapatti and boiled vegetables.
In between meals Rani takes soup and green tea as snack.
Rani Mukherjee Diet Plan: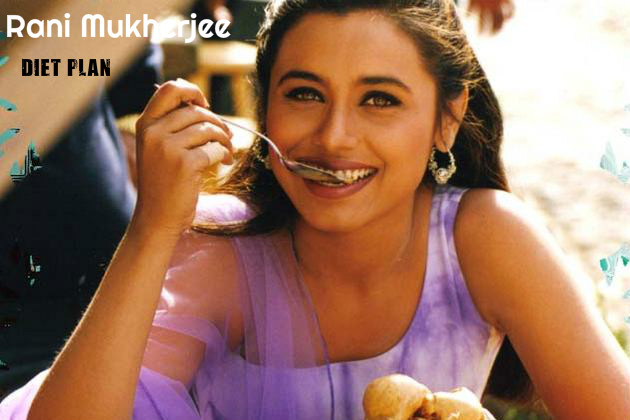 Aloe vera juice and bitter gourd juice
Before Rani starts her workouts in the morning, she consumes a portion of aloe vera juice, bitter gourd juice and half of a banana.
Drinks water like a fish:
Rani Mukherjee says that she drinks water like a fish. She remembers to drink about 4 litres of water daily. This helps in keeping her body well hydrated and fresh. Water has the ability to remove all toxins from the body and make your skin look young and glowing. Besides drinking plain water, she also drinks coconut water so that the electrolyte balance in her body is well maintained.
More veggies:
Although rani is a non-vegetarian, she prefers to eat vegetables to non-veg foods. Rani loves rice and dal, and Bengali fish curry made by her mother. According to sources, Rani Mukherjee lost all extra flab by following a balanced diet and avoiding sweets, and living on home-cooked food, like dal, roti, soup and salad. She totally avoids fast food and colas, and have nariyal pani, nimbu pani, jal jeera and water. She also tries not to have oily or fried foods.
Now that you have seen the beauty and fitness secrets of Rani Mukherjee, try to follow the tips given and look beautiful and fir like her.