How to remove Dandruff on Eye Lashes and Eye Brows
Dandruff is a very common condition which leads to dry flakes or powdery substance on your scalp and the hair. It may be due to some skin problems or some sickness. When you do not take a balanced food and is under nourished, dandruff may appear. Dry scalp also leads to dandruff. Even stress can cause dandruff. Dandruff not only appears on your scalp, but it can also appear on your eyelashes and eye brows.  If you have dandruff on your eyelashes and eye brows, it is time that you treat it and get rid of it.
Causes of Dandruff on Your Eyelashes:
Dandruff appears on your eyelashes due to various reasons. Some of them are:
Blepharitis – This is a condition in which dandruff appears like flakes on your eyelashes. You need not worry too much about it as it is not contagious. It can be treated and healed easily.
Seborrhea dermatitis – Here dandruff appear as scaly flakes on your eyelashes and the eyebrows. The exact reason for its appearance is not clear, but it is thought that it may appear due the consumption of too much of oily and junk food. If you drink very little water, then also it might appear as the toxins in the body causes clogging of the pores on the lash line and the eyebrows.
Dandruff on eyelashes and eyebrows is quite common in many people and you need not worry too much about it. All you have to do is to take proper treatment and you can get rid of this condition. When you treat for dandruff on the eyelashes, you must remember that:
Eye area is one of the most delicate area in the body
Take care that no harsh chemicals get in to your eyes.
Never use anti-dandruff shampoo on your eyelashes.
Simple and Effective Treatments for Dandruff on Eyelashes are:
Almond oil massage: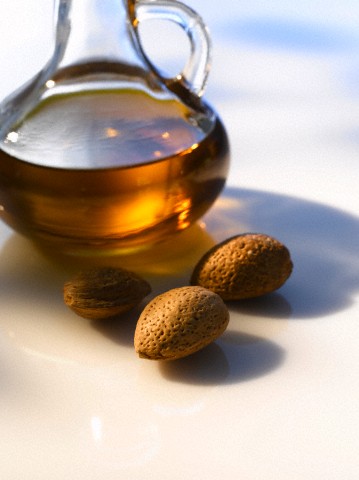 If your eyelids are extremely dry, you must use some oil to get rid of the dandruff on your eyelashes. Take warm almond oil and massage your eyelids gently with it before you go to bed at night. This will help your eyelashes to grow properly. So, if the lashes have fallen off due to dandruff, almond oil ensures that they grow again and remain healthy and strong.
Baby Shampoo:
Image credits: wikimedia
Instead of anti-dandruff shampoo you can use baby shampoo for removing dandruff form your eyelashes. Baby shampoo is mild and do not contain much chemicals. So it does not harm the skin around your eyes. Dip a cotton swab in diluted baby shampoo and clean the upper and lower lash lines with this swab. Rub it gently around the edges of your lower and upper eyelids. Do this for 4 to 5 times a day for each of the eyelashes and you will get the results faster. After the dandruff is fully treated, you may clean it occasionally so that the dandruff do not appear again. Take care that the shampoo does not get in to your eyes.
Drugstore Soaps:
Drug store soap containing tea tree oil or pyrithione zinc is good for getting rid of dandruff on your eyelashes. Wash your face with this soap regularly and this will fight against the yeast germs, which cause dandruff formation. When you wash your face with this soap, make sure that it does not get into your eyes. So close your eyes tightly and wash thoroughly with water after applying the lather on your face. Make a diluted solution of this soap and then wash quickly. If the soap somehow enters your eyes, rinse your eyes well with plain water and you will get relief from the burning sensation in your eyes.
Have a Healthy Diet: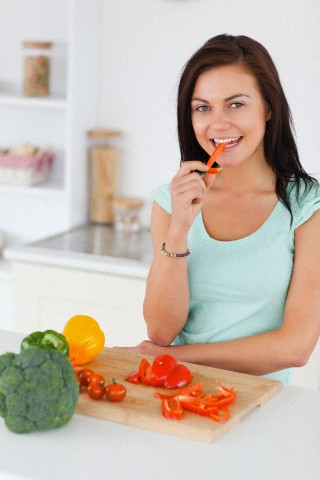 Always have a healthy and well balanced diet including lots of vegetables and fruits. This ensures that you get all the nutrients required by your body and keep you healthy. A healthy body can fight against dandruff causing elements. Avoid talking caffeine, alcohol as well as oily and junk foods. These foods only help to fill your stomach but have no nutrients in them. Another important thing to remember is to drink at least 8 to 10 glasses of water daily. This flushes out all toxins from your body and makes you healthy.
Maintain the hygiene of eyelids and eyelashes:
Make sure that your eyelashes and eyelids remain free from dirt and pollution. If your put on any eye makeup, remove all traces of makeup from your eye lashes and eyelids before you go to bed. Let no makeup remain on the eyes as it may lead to the formation of dandruff by clogging the pores. Try to use eye makeup removers that are ophthalmologically tested as they are of good quality and remove all traces of makeup from the eyes.
Consult Eye Doctor:
The above motioned home remedies help you to get rid of dandruff on your eyelashes. But if you do not get any positive results by following these tips, consult a Ophthalmologist and take his advice.
A Few Tips to Follow:
Dip a cloth in warm water and wring the water out and then apply this warm cloth on your eyes. This helps in removing the dirt and oil that has formed on your eyelids. Once it is clean the formation of dandruff is also reduced.
You must never use lemon juice on your lashes because it will irritate your eyes.
The drugstore soap Pyrithione zinc causes a stinging sensation in your eyes. So take care that it does not get in to your eyes.
If the home remedies do not give you good results, visit an ophthalmologist and use eye drops and ointments on your eyes. Never use any medicine on your own.