Sharon Stone Beauty, Makeup, Diet and Fitness Secrets
Scorching hot and breathtakingly beautiful are the only words that can describe Sharon Stone. She is so popular that even people in the remote corner of the world would have heard of her. She has won lots of awards and recognitions for her acting career. She started strong and has been able to maintain her good looks even today. Her perennial good look, well toned body and dewy fresh look make her the envy of all women. She was born in 1958 but looking at her you will not believe her age. She has been the heart throb of an entire generation of men. All were mesmerized with her stunning looks and beautiful body.
Currently she is the spokeswoman for Dior. She stills manages to look as stunning as she has been always. You can say that she has redefined the term 'aging gracefully'.
Sharon Stone Beauty Tips and Secrets: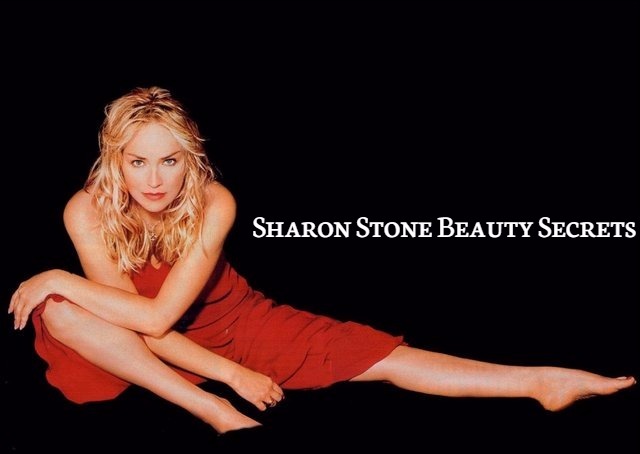 A complete on the go beauty regime:
The handbag Sharon caries with her includes the following essentials – sun block, wallet, ponytail holder, passport and mentos. She is also known to carry Purell hand sanitizer. She uses it quite often in public places and when she is travelling. This helps in keeping away the germs from her hands.
Beauty regime followed by Sharon Stone:
Sharon Stone follows a simple beauty regime.
After waking up in the morning, she wipes her face with water first. She also uses shiseido cleansing water.
After wiping her face with water, she applies the sun block on her skin. She ensures maximum SPF coverage. Sun block helps in preventing the skin from getting aged due to the harmful effects of the sun. This is one of the reasons for her smooth and young looking skin that is free from blemishes.
After applying sun block, she uses moisturizer over it. This keeps her skin well moisturized and supple.
At night, before going to bed, she applies moisturizer again on her face.
Sometimes she puts on makeup and takes a hot bath. She feels that the steam helps the makeup to sink in and make the skin look radiant.
Gentle facial products:
Sharon usually prefers to use milky and nourishing products and textures. She usually does not like to use exfoliating products or products containing granules in them, unless she wishes to. She loves to use moisturizing and nourishing products that can add a plump effect to her skin. She also says that there is no certain time to make your skin feel pampered.
Her favourite products include Dior Capture Totale products. She uses these products twice daily.
Lipsticks for maximum impact:
She loves wearing red lipsticks. She finds red lipsticks elegant and classy. Whether it is sheer gloss or deep lipstick, she adores red lips.
Moisturisation:
Sharon Stone says that her most precious beauty advice was from her mother. It was her mother who advised her to apply moisturizer twice a day. Her mother advised her to apply moisturiser daily, but to use soap sparingly. She also said that the use of moisturizer daily has helped her improve her skin. It has kept her skin beautiful till now.
For her cleansing routine she prefers:
A.C. Wipes
Shiseido cleansing water to cleanse her face
Sharon Stone Makeup Essentials: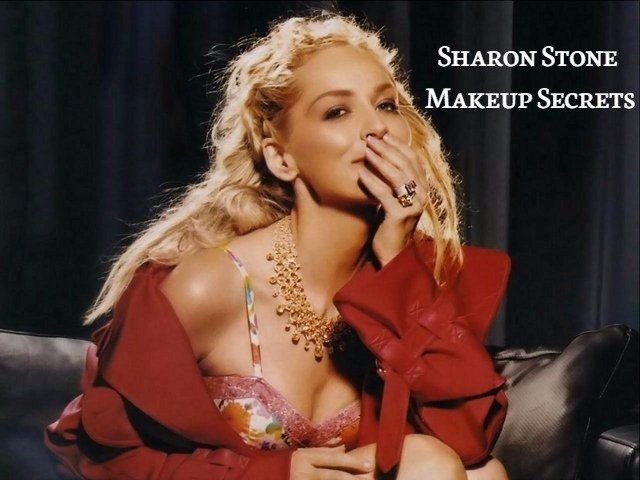 Image credits: blogspot
Sharon Stone usually prefers to use a sheer level of base products. Whether it is for shoots or for special occasions, she tries to keep he base minimum. She loves to use brow pencil from Dior. She says that it gives her a natural look.
Favourite hair products:
Tancho stick – This is a styling wax. You have to apply just a little on your hair. Just touch your finger on it and then touch your hair. It makes your hair stand up and gives a tousled texture to your hair.
Dry shampoo or the Blondish Hair Powder from Bumble and Bumble. The powder sticks to the wax.
John Frieda and PureOlogy – Shampoos and conditioners. She says that it is important that you change your shampoos and conditioners. Sharon keeps at least four different brands with her. She does not wash her hair every day. She washes her hair only three to four days.
Sharon Stone Diet Plan: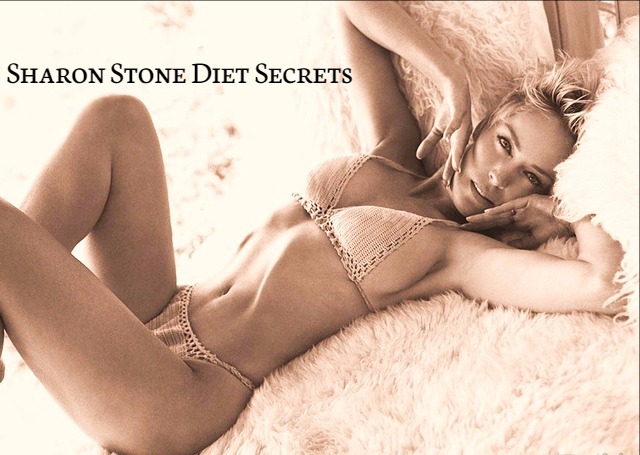 She eats food in moderate amounts. She is not a vegetarian. But she goes through a phase when she is not interested in consuming protein for a week or so. During this time she eats nothing but steak. She never uses caffeine, unless she uses it medically. She is lucky to have a body type that is a little skinny. She loves tea. She likes Sunrider Calli tea. This is a herbal cleansing tea.
Sharon Stone Fitness Trivia: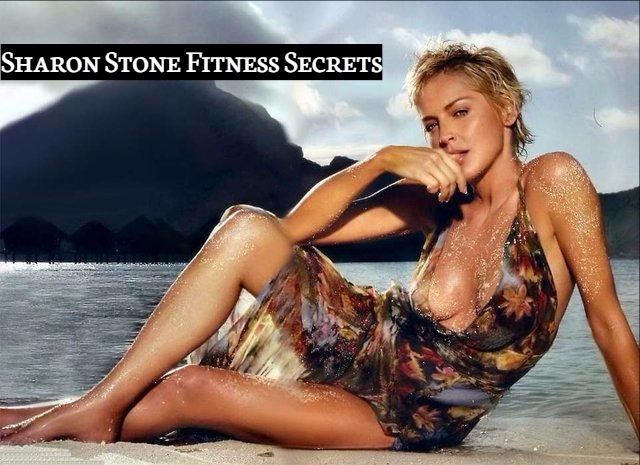 Image credits: Pinterest
Sharon loves doing Pilates and barre classes. She recommends everyone to do at least 45 to 1 hour workout for 3 to 4 days a week. This helps in keeping them fit.
She also makes sure that she has a healthy and well balanced diet. She eats everything in moderation.
She avoids hard liquor and uses cleansing teas. However she enjoys having wine with dinner.
One thing that she cannot resist is dark chocolate. She carries little tins of dark chocolate in her purse.
She eats dairy products in lesser amounts and avoids consuming onions and garlic.
She takes care to have low carb diet.
So, now that you know Sharon Stone's beauty secrets follow them and look gorgeous like her. They are simple to follow but require some discipline. So, start today itself and you are sure to get a few compliments in a short time.