Simple and Best Aerobic Exercises to Reduce Belly Fat
A jutting abdomen is an embarrassment to all. It prevents you from wearing figure hugging clothes. You feel very awkward when you go for a party or on a holiday under such conditions. Belly fat is something that most people have to cope up with. It is very stubborn and hard to get rid of. You need to do rigorous core exercise regime to cut off these extra pounds on your belly.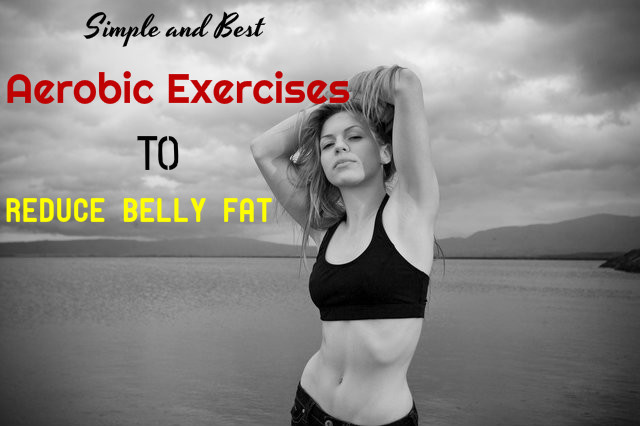 According to studies made recently, when there is an increase in belly fat, you are more at a risk of suffering from cardiovascular problems. Both are directionally proportional to each other. So, it is important that you try to reduce the size of your waist to increase your life span. You cannot reduce belly fat by concentrating on just your belly and ignoring other parts of your body. So, an overall weight reduction plan combined with midsection toning is what you must do.
To reduce the storage of unhealthy fat in your body, it is important that you follow a good nutritional plan. Let the food you consume be a balanced one with lots of green leafy vegetables, dairy, lean meat, fruits and so on. These foods help in keeping you fit and also provide you stronger abs. Along with a well balanced diet, if you practice aerobic exercise; it is all the more effective. Aerobic exercises help in melting the excess fat in the body and provide you a beautiful body.
Aerobic Exercises for Belly Weight Loss:
Cycling: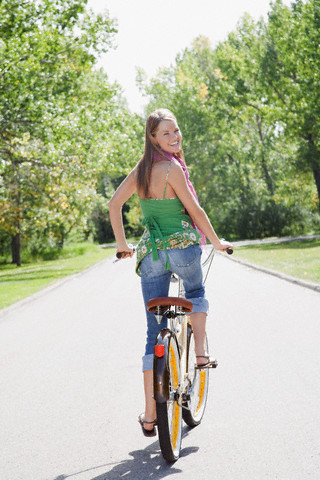 Cycling is another aerobic exercise that is great for losing belly fat. It is an excellent fat burning exercises and is gentle on your joints. Cycling can help you burn calories very effectively and is good for the overall fitness of the body.
Dancing: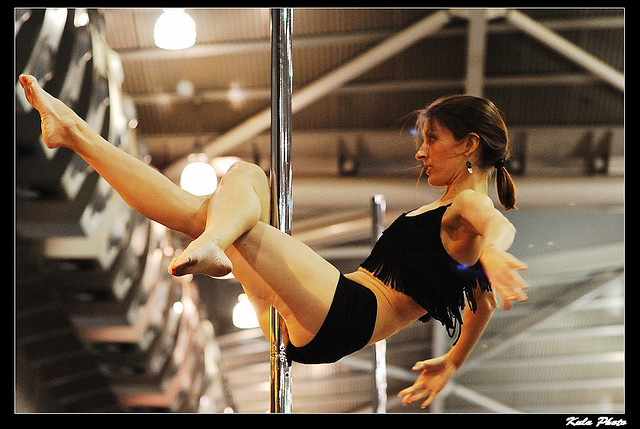 Any form of dance, like belly dance, pole dance, classical dance, bhangra or bollywood dance, can help in toning your body. It makes your body flexible and reduces your weight. It is also great for losing belly fat.
Jogging in place: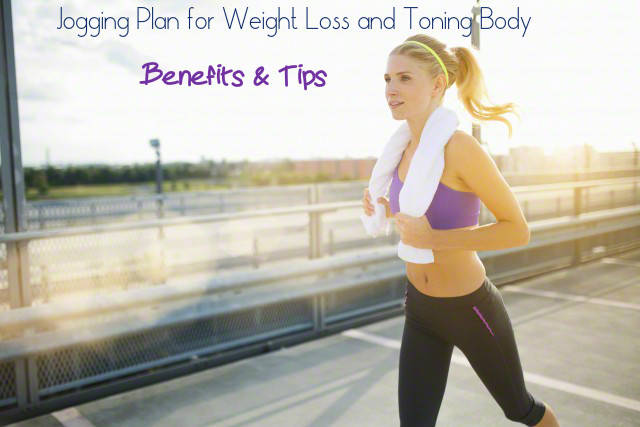 Jogging in one place is another aerobic exercise which is very popular. It helps in increasing your heart rate and also improves your metabolism. So, do jogging in one place and this will lead to burning of your extra fat easily.
Running: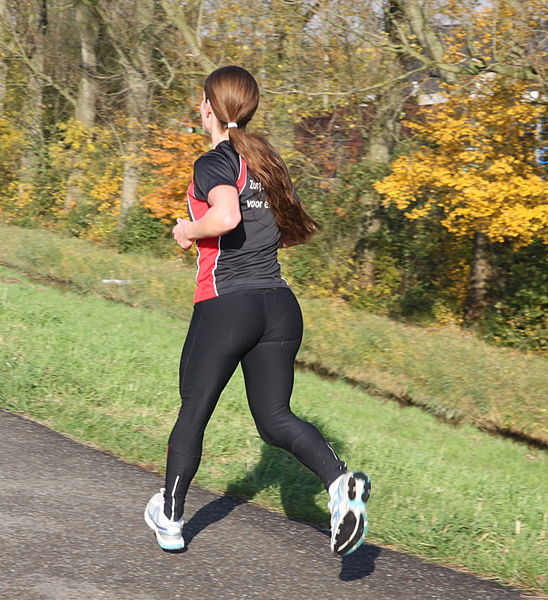 Running is an excellent exercise that is good for the whole body. During the process of running, the balancing act performed by the body during the strike of each leg helps in stimulating the core throughout the time you run. Running provides a good workout for each part of your body. It is impossible to find a pot bellied runner. So, practice running every day and stay fit and fine. You can increase the time and intensity of your running with constant practice.
Swimming: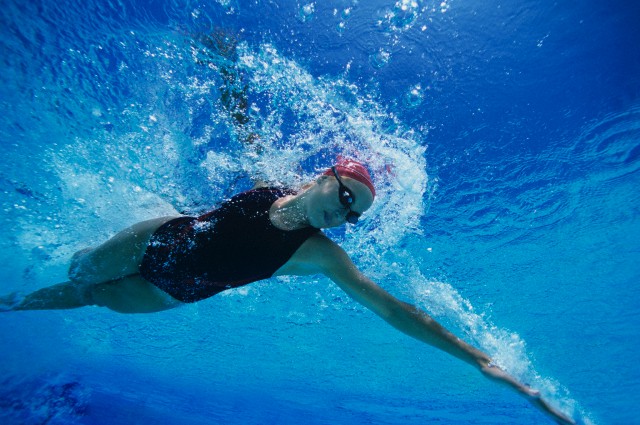 When you move about in water, it offers a natural resistance to your body. So, you can consider swimming as a complete body workout. Swimming is very beneficial for people who are old and overweight. This is because in swimming there is no impact of joints with the ground as you experience in running and walking. Swimming can increase the rate of metabolism. Your body continues to burn calories even after you finish swimming and take rest.
Squats:
Adding squats to your daily exercise routine is an excellent way to lose belly fat. This is a full body workout and good for all parts of your body.
Skipping:
Skipping is a good workout for reducing belly fat. When you skip, your shoulders, bottom, calves and thighs are focuses. It can burn calories fast. It is said that skipping can burn about 450 calories in 45 minutes.
Tap backs:
This is a good exercise for your abdomen. Put your arms forward or on your waist. Now step your right leg back. Repeat with your left leg in a rhythmic motion. Make it continuous. Keep your knees soft. Doing this exercise helps in toning your thighs and also makes your abdomen muscles strong. As a result, you will succeed in losing belly fat.
Walking: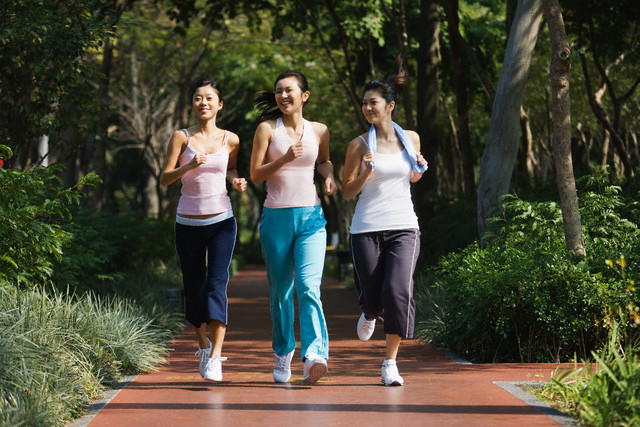 We all walk every day. But it does not provide all of us a slim waistline. This is because we do not spend more than 10 minutes for walking. Walking does not apply much stress on your joints as in running. You can also walk for sometime before you start running, and make your body ready for running. Walking is quite enjoyable. As you walk, you can enjoy the beauty of your surroundings and feel happy. Walking is considered as the simplest of aerobic exercises to lose belly fat.
Weight training:
Visit the gym regularly. This can help you reduce belly fat. Lift weights and move them in a controlled fashion. This not only helps in providing you a well sculptured body, but also is good for increasing your metabolism. Weight training is the only type of aerobic exercise that helps in burning calories at a fast rate even when you are at rest. One thing you have to be cautious of when you go for weight training is to build up your stamina gradually under the proper guidance of a professional trainer.
Practice these exercises for about 20 minutes daily. Losing fat is of course a hard work and needs lots of dedication and consistency. The exercises mentioned above are enjoyable and easy to perform. One way to maximize the calorie burn is to include intervals in the workout. For example, when you are running, you can add a few 100 meters sprint. Similarly in cycling, add 30 seconds all out effort. These help in revitalizing your metabolism.