Smokey Eyes Makeup Tutorial for Small and Big Eyes
Eyes are one of the most important parts of your face. Your eyes speak a lot about your emotions, character and the present mood. Healthy eyes mean a healthy body. Eye makeup is an art and if you do it perfectly, it will add to your beauty and any wrong procedure may completely mar your looks. Choose shades that go with your complexion and highlights your eyes.
You may have big or small eyes. With a bit of makeup you can make your small eyes larger and big eyes look smaller. We all love to have Smokey eyes that look beautiful and mysterious. Sometimes, due to the shape of the eyes, you may not get the desired effects of Smokey eyes. If you use the wrong shades while doing the eye makeup, you may end up looking ghastly instead of getting the Smokey eyes effect. So always be very careful when you do your eye makeup. Here are some tips that you can follow when you do eye make up for getting the Smokey eye benefit. These are for different shapes of the eyes.
Smokey Effect Tutorial for Small Eyes: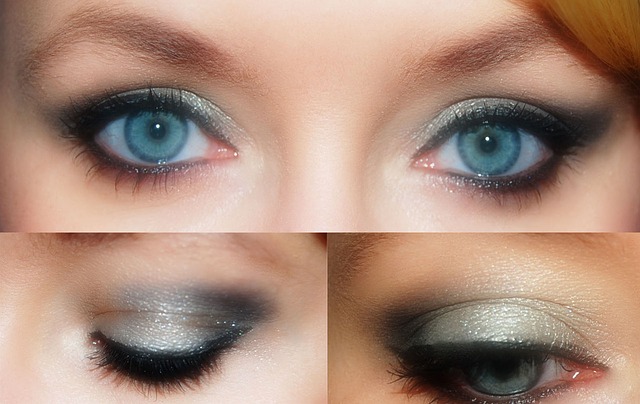 If you are among the group with large face but small eyes, the following tips will help you get the Smokey eyes effect
First thing to do is to prime your eye lid. After that apply a concealer on your eye lids, especially on the brow bones.
If you have dark circles, it is necessary that you cover them. For this apply a little foundation cream on the area where you have them and blend well. One thing to remember is that you must not use very dark brown, bronze, black or purple when you have small eyes.
Take care not to use the dark color fully on your eyelids.
Use a Q-tip or an applicator to apply the dark color and it should extend from half end of the eyes to the brows, but without touching the brows at the end.
Using a light color on the front part of the eyelids will make your eyes pop out a bit.
Using a liner line your upper lid very thinly. The shade of the liner you use must be somewhat black, but not jet black. Because this will make your eyes look shrunken.
You can put a liner on your lower lids also, but it does not suit some people. So, do a test and see if it suits you. You may use milky white liner on your lower lids instead of liners in dark shades.
Next, take a silver eye pencil or a shimmer and put a dot between your nose and the eyes. You may also cover the area below the brows with silver shimmer. This will help in highlighting your brow bone.
If you have small eye lashes, you may use false eye lashes, to which you may apply mascara.
Smokey Eye Makeup Tips for Big Eyes: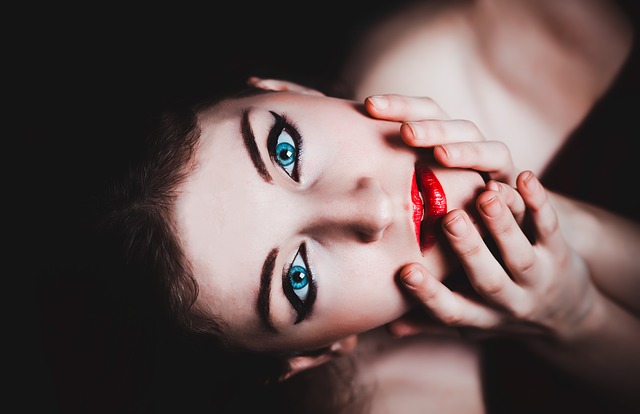 If you have big eyes, it is all the more easy do Smokey eyes makeup. You can use dark shades on big eyes. You may even use multiple shades by mixing 3 to 4 shades together. This will give you a beautiful shade that you can use on your eyes.
Here also the first step is to apply a primer on your eyes. Then apply a concealer. Using foundation cream is mandatory and is needed only if you have dark circles, which you have to hide.
If your eyes look too large for your face, you may use bold and dark colors, which will make your eyes look in proportion with your face. You may not hesitate to use bronze or dark mauve shades to do the eye lids frontals when you have big eyes.
On the crease you can use darker shades like bronze, black or dark purple.
Blend this darker shade with a shade near to black in the extreme end and extend it to end in a tail just below the brow bones.
On the brow bones, just beneath the brows, use a little of the shimmer white in a very thin line. Never make it thick.
Unlike people with small eyes, big eyed people can use jet black eye liner on their eyes and make the line thick.
It is also preferable to line the under rim of the eyes, as the eyes are big enough. You can use kohl, kajal or liner, whatever you are comfortable with.
If you would like to have big, sexy and dark eyes, you may use false eyelashes with mascara.
If you have eye lashes that are long and thick, you need not to double curling. This will make it look artificial. However, if you prefer to do it, you may go for it.
When you apply mascara, apply it lavishly on the upper lashes as well as the lower lashes. This will make your eyes look dark and beautiful.
It you wish so, you may use a very tiny dot of shimmer white pencil at the starting point of your eyes near the nose. This will enhance the beauty of your eyes. You can use Elle 18 eye sparklers for it.
By following these tips you will have sexy and Smokey eyes that will attract the attention of all around you. One thing to keep in mind is that the darker a shade you use the smaller will your eyes be. So if you have small eyes, try to use lighter shades and this will make your eyes look bigger in size.  Always clean your eyes and remove all the eye makeup from your face before you go to sleep at night.