Stunning and Flirty Rope Braid Hairstyles You Must Try
Rope braid hairstyles range from simple hairdos to stylish hairdos that are perfect for any event you attend. They match well with all kinds of outfits you wear.
Rope Braid Hairstyles – How to do:
Halo braid: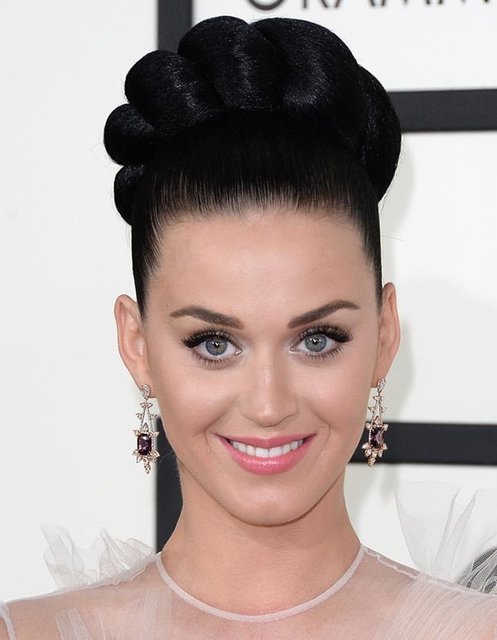 Halo braid is trendy and makes you look romantic and beautiful. Singer Miley Cyrus and Glee actress Dianna Agron looks stunning in this hairdo, which is messy, intricate and well textured. You can try it and look gorgeous in it. All you have to do is to rope braid your hair and place your braid on the crown of your hair. You can avoid using a hair spray to get a chic and natural look.
Halo Updo:
Have you seen Ashley Benson sporting a messy waterfall rope braids hairstyle? This hairdo is perfect for a night out. To get her look, first you have to rope braid your hair on two sides. Put on boho accessories on your braids. This, paired with flawless makeup, makes you trendy. If you are in a flirty and romantic mood, this hairstyle is the right one for you.
Low braided bun:
Actress Emilia Clarke looks gorgeous in her shimmer cocktail gown and a messy braided updo. This has made her the center of attraction. It is a simple hairstyle that anyone can try. The braids she has made blend well with the low-slung bun she has created. She used bobby pins to secure her braided bun and left it slightly loose for an out of the ordinary look.
Rope braid messy ponytail:
Actress Nina Dobrev, known for her films, XXX: Return of Xander Cage, Crash pad and Vampire Diaries, looks like angelic in her messy, side-swept rope braid. She looks breathtaking in her undone, two-toned blonde hair with side rope braid. With no makeup on her face and her sultry eyes, she looks all the more glamorous and pretty in this hairdo.
Rope braided side bun:
The messy rope braided bun, is absolutely fabulous. You can see this Hair & Makeup Artist based in Toronto looking stunning in this hairdo. It is a hairstyle that you can try for weddings and look beautiful and elegant.
To try this hairstyle, first you have to divide your hair in to two parts. Now rope braid each section separately. Before braiding your hair, apply a good hairspray on your hair. Once you have finished braiding the two parts of hair, you have to pull the two braids at the back and across the back like a bun. Now secure it properly so that a halo-like bun is created.
Rope ponytail:
This simple and sleek ponytail makes you look stylish and compliments the outfit you wear. You can try various rope hairstyle combinations and look stunning in any attire because of this hairstyle. High, rope ponytail is easy to do and you can try it for yourself at home. Before trying this hairdo, you have to first apply a good amount of anti-frizz serum o your hair. Now you have to divide your hair into two sections and the pull it back. Hold the sections of hair high and then start rope braiding the hair. Tie it at the bottom so that the braids do not open. You are sure to look glamorous in this hairstyle.
Rope braided updo: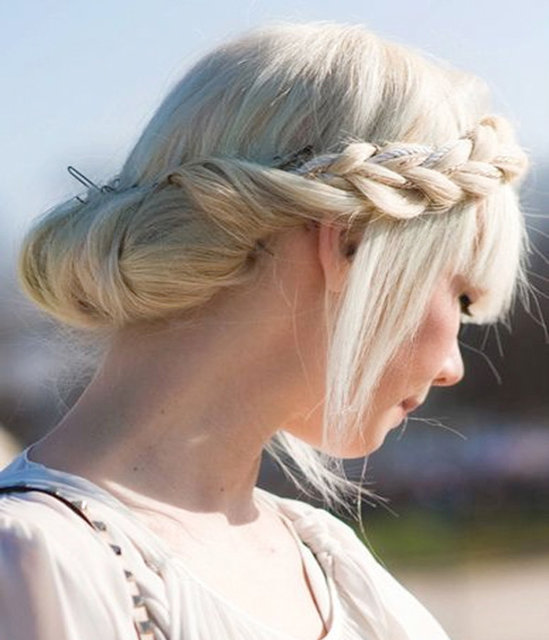 You can look picture perfect and stylish in this hairstyle. The fresh messy look that is often found in rope braids makes this hairstyle a favorite with women. To create this hairstyle, you have to first divide your hair equally at the back. Next you have to take each section separately and braid it normally. Once you have finished braiding, put the two sections and wrap them behind. After that, secure them to form a bun. Once you complete braiding, wrapping and pinning, you can apply a little of strong hairspray and mist your hair. Your hair now looks perfect and very stylish.
Side braids: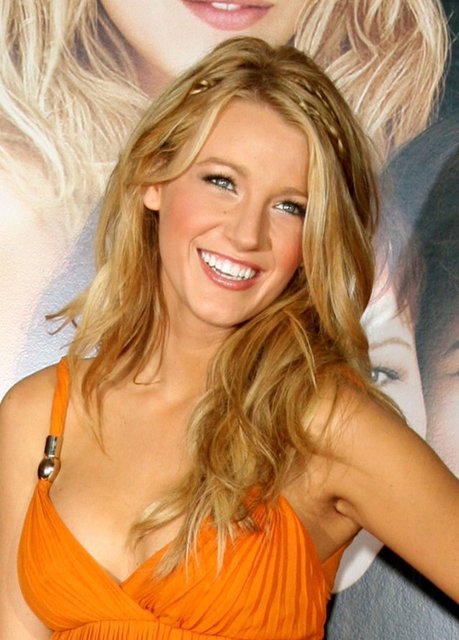 If you think that glamorous gowns, makeup and chunky jewellery are what you need for a red carpet event, you may be not fully correct. Actress Blake Lively stole the show at the Annual Screen Actors Guild Awards not for her glamorous gowns, but for her supersize rope braid. Her side braided hairstyle with easy ropes braids, wavy locks and two toned blonde hair color made her the center of attraction in the award function.
Sleek ponytail:
Sleek pony is a simple hairstyle that anyone can try. Sometimes you look most pretty in a simple hairstyle. Sleek hairstyle is one such hairdo. Hailee Steinfeld looks very pretty and gorgeous in rope braided ponytail. To look like her in her sleek pony hairstyle, you have start with sectioning out your hair to one side. Next you have to divide your hair into two sections and make two rope braids. Once you have finished braiding your hair, use a hair tie to set the braids at the bottom. Apply lots of anti-frizz spray on your hair.
Wet rope ponytail: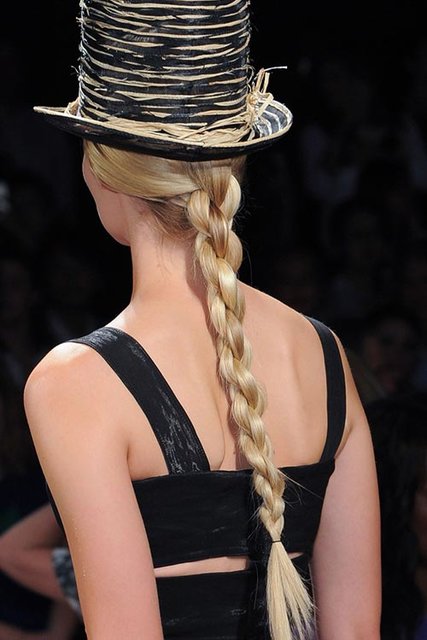 This hairstyle is perfect for the summer months. It is quirky and stylish, making you look perfect for all occasions. Donna Karan sported this Lara Croft look well in one of the fashion show to leave us spellbound. If you want to try it, you have to first part it in to two sections. Now you have to pull your wet hair back from the nape of your neck and rope braid it. Tie it at the bottom. After roping your hair, use a hairspray to mist it.
All the hairstyles mentioned are simple and easy to do. So, try some of them for yourself and see which hairstyle matches you.
Image credits: 1, 2, 3, 4, 5, 6