Sunny Leone Beauty, Makeup, Fitness & Workout Secrets
Sunny Leone is her stage name. Her actual name is Karenjit Kaur Vohra. She is an actress and model, and is currently active in Indian film industry. She has an American citizenship. In India, she became popular with her appearance in Bigg Boss Season 5, 2011. In 2012 she made her Bollywood debut in the film Jism. Other than acting, she is also involved in many other activities. She has been a part of the campaigns for the American Cancer Society. She has also posed for People for the Ethical Treatment of Animals (PETA) ad campaign. In 2011 she got married to the musician Daniel Weber.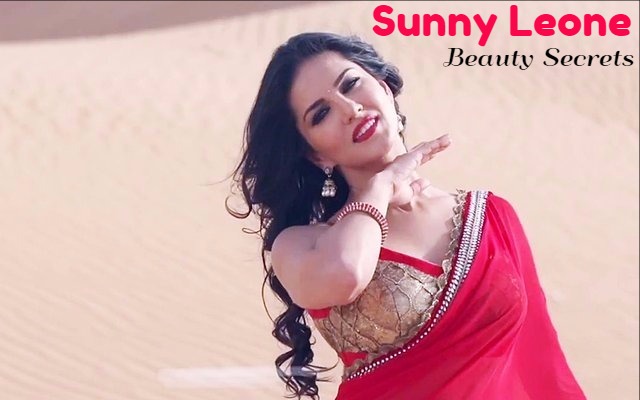 Sunny Leone was born in Sarnia, Ontario to Sikh Panjabi parents. She was a tomboy when she was a young girl. She was very athletic and played street hockey with boys, as was said by her.
Sunny Leone is a stunning beauty, who with her fresh beauty and curvaceous body has captured the hearts of millions of people around the world. She has a well toned body and good complexion, which she manages to maintain even after her hectic lifestyle. She frequently travels from India to the US. The famous quote of Sunny Leone is
'There are no perfect bodies; there are only fit bodies'.
Sunny Leone Workout and Fitness Routine: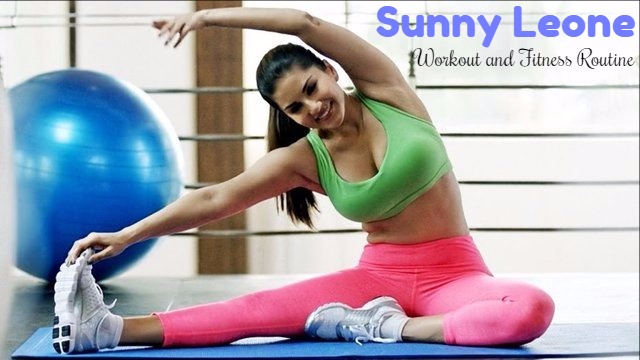 Image credits: getfitso
She has a well toned body which she maintains by visiting the gym at least 2 to 3 times a week.
When she is travelling, she prefers to practice yoga and Pilates.
She is lucky that her husband is her on-call gym buddy. He is also her manager and always motivates her. Even when she wants to skip the gym, he would be there to motivate her.
She goes to gym regularly, twice or thrice a week. She believes that if you do not go the gym regularly, it is not going to help you get a fit body.
She prefers cardio exercises more. She does cardio exercises for more than 45 minutes to keep her in shape. She does weight training and cardio exercises almost every day. She prefers spinning workout which is an actual spin bike. This helps in getting rid of the cellulites, and keeps the butt and thighs well toned.
For her legs and body she does squats, lunges and push-ups.
Since is very busy, she may not be able to go to the gym every day. So she does yoga for 30 minutes. This helps in keeping her body fit and her mind calm and peaceful.
Pilates help her in burning the calories and improving her body shape. According to her, Pilates help in increasing the energy levels of the body and flexibility.
She does boxing for keeping her upper body toned, and to keep her arms and stomach strong. This keeps her stomach flat and toned.
She starts her day with a 20 minutes' walk. She says that walking helps in starting your day with energy.
She keeps her glutes and thighs well toned by doing cardio and routine exercises like squats and lunges.
Sunny Leone Diet and Nutritional Plan: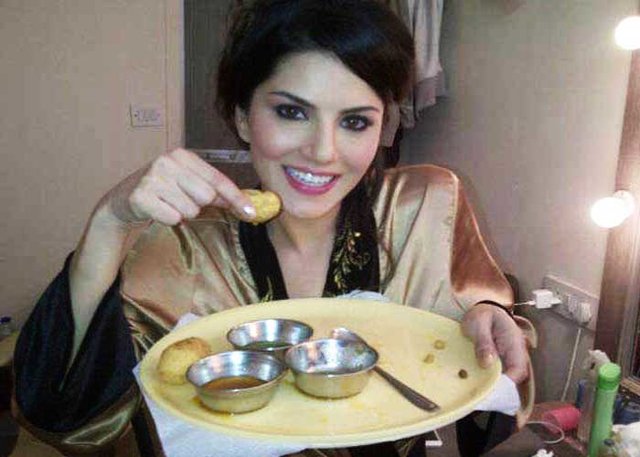 In addition to exercise, she also follows a healthy and nutritious diet. This has also helped in keeping her healthy and beautiful.
She loves coffee. She takes her coffee black or with non fat cream. She gets it when she goes abroad and does shopping. Her freezer is stacked with these antioxidant and diuretic beans. Coffee is a perfect pre and post workout drink and is said to have antioxidant properties.
She makes sure that consumes a lot of vegetables and fruits. She loves to have salads. Salads help in filling the tummy because they are rich in fibre and water content. She tries to avoid heavy dressings such as mayo, and prefers light vinaigrettes.
She snacks in between meals. But she keeps a control over the snacks she eats and makes sure that the snacks do not exceed 100 calories.
She believes in having 8 glasses of water every day. For this reason she is seen carrying a water bottle wherever she goes.
She tries to eat healthy. She always includes vegetables and milk in her daily diet.
Sunny Leone Lifestyle Tips: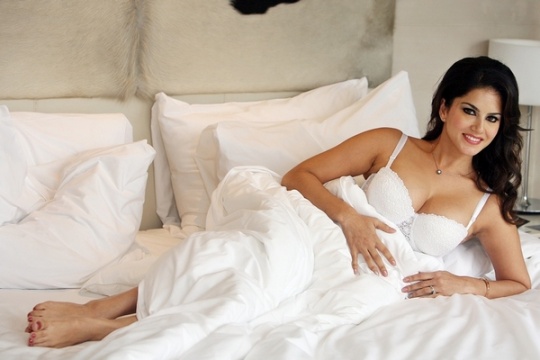 Sunny is quite an entrepreneur in the US. She has even tried her hand in direction. She has many ventures. So, you can say that she is a perfect example of beauty with brains. Some of the tips Sunny has provided for her fans to help then become happy and successful in life are:
Positive attitude:
She always maintains a positive attitude throughout her career. In the Hindi film industry also she has kept a positive attitude. This, along with her patience, has made her one of the hottest starlets in Bombay town. She has made a successful name for herself in the Bollywood. She teaches us the lesson that whatever be the difficulty, it can be handled with positive spirit, self-confidence and a patient attitude.
Self confidence:
Sunny has a controversial background. She is never ashamed to say that. In fact she is quite proud of her past and says that it had helped her learn many things in her life. Her message is 'Take pride in your work'. Being confident can greatly help you to boost your morale and work wonders for you. By being confident, you will be able to overcome any self-limitation. Actually it can help you accomplish much more than you have ever though you could. She states, 'Let your confidence shine bright in your attitude and your body language'.