Things to Consider For Your Wedding Makeup Package
The wedding day is a dream for all young girls out there. It is the most special day in a girl's life. She is expected to look beautiful, charming and attractive. It brings out the best in every lady, where she gets a chance to groom herself as much as possible. The bride is the center of attention, the most beautiful present at the occasion. Preparations for the wedding make up starts long before the day. Months are spent in planning, selecting the attire and accompanying accessories, and also in deciding the perfect look.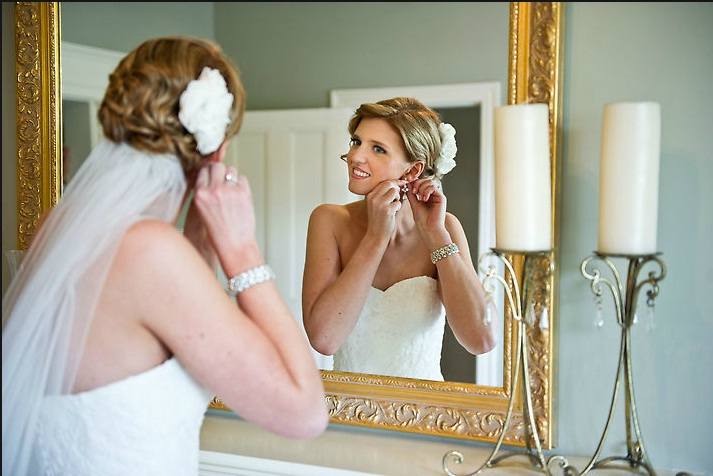 Image Credits cc licensed ( BY ) flickr photo
There are a number of wedding make up packages available in the market to suit the looks and preferences of each individual. Before you choose your look, there are a few points you need to consider:
Budget
Bridal packages come in different range of costs. They may start from a few tens of thousands to even lakhs. You must be careful to define a budget before hand. A wedding incurs lots of costs. So, lack of pre-planning could ruin the whole plan. You must know how much you could afford to spend on your make up before looking out for the best package. This gives you an idea, which will prove to be useful in the long run.
The bride and the bridesmaids
The wedding day is special not only for the bride, but also for her close friends and relatives. You must plan out how to treat your near and dear ones on this day. Bridal packages generally offer a few make u offers for a definite number of friends too. So, this is something you must plan and decide before approaching a professional.
Pre-bridal, Bridal and Post-Wedding Ceremonies
Indian weddings are filled with different kinds of ceremonies. A bridal package is in charge of getting the bride ready for all these ceremonies. There are options that take care of only the wedding day, if you choose. Check out all these options before booking your package.
Part of Package
All packages include their offers like body scrubs, waxing, wraps, massage, exfoliates and so on. Some offer costume jewellery and accessories matching your attire. You must get a clear understanding of what all you need and what your package offers you. Otherwise, it could lead to confusion on the day of the event.
Hair
Hair style is the most important part of every make up. Check out online, with your friends and family and choose a style that will look good and suit you at the same time. Also, discuss this with your stylists.
Trial Day
Getting a trial make up before the wedding day is always a good idea. It will help you see for yourself how you look. It will give room for changes and alterations and help you choose the best.
Skin Issues
If you have any issues with your skin, like allergy while using certain products, you must let your stylists know this beforehand. It will help them choose the perfect make up strategy without affecting your skin.
Travel and distance
Choosing the place where you want to do your make up must be done keeping in mind the distance from your home and the time you will need to get back. You do not want to get late for your own wedding, do you?
These small tips and tricks will help you relax and avoid any kind of tension or confusion on your wedding day.