Tinted Moisturizer: What is it? Its Advantages and Disadvantages
Moisturisers and foundations have been in the markets for a really long time. Women have always loved experimenting with their looks, and these creams make sure to give the skin and even look and feel. Markets have a lot of brands coming up with different types of moisturisers, creams and lotions. Each of them is special in its own way with the type of ingredients used, the properties, and also the after effects and look that it gives. It is hard to choose between all these options. Most of the people are confused about what product is good for them and what product suits better for different occasions. Using something totally different for a given use will make never give you the required look. In fact, it could even end up looking awkward. Hence, it is important to understand and differentiate between the different products available in the market and their benefits. This will help you in choosing the right product for you for your daily use.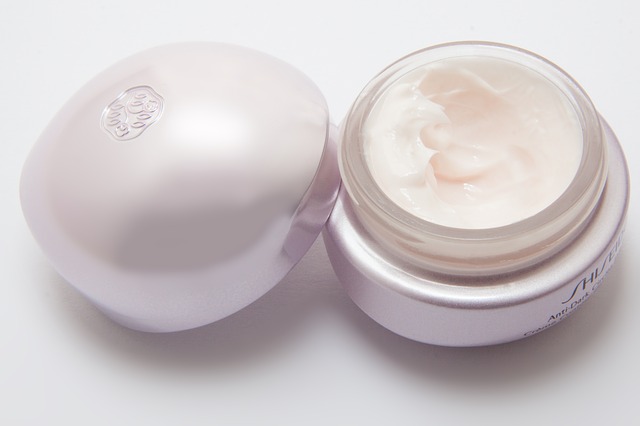 Most of you might have used foundation creams and BB creams. Some of you might have also used the CC creams that are new to the market. Many people prefer to use BB creams for daily use and foundations for any special occasions. But have you heard about tinted moisturizers? Do you have any idea of what they are and when and why they are used for? Let us try to understand more about them and know how to differentiate between a tinted moisturiser, foundation, and a BB cream.
What is a Tinted Moisturizer?
As the name suggests, tinted moisturizers are moisturizers with a slight tint in it. When you apply it, it gives you a more polished look and adds a little tint to your skin when compared to a foundation. Tinted creams are made up of ingredients such as humectants, anti-oxidants, iron oxides, and titanium dioxide.
Difference between Tinted Moisturizer and Foundation:
The basic difference between foundation and tinted moisturizer is in its proportion of ingredients. The main difference is in the amount of titanium oxide which is used in both. Titanium oxide is an ingredient which is used to deliver colour to the skin. Foundations usually have high content of titanium oxides, ranging about 14 to 15 percent in quantity. Tinted moisturizers are low in titanium oxide content with just about 3 percent in quantity.
The other difference is in what they both are used for. Foundations are used to cover the skin with a layer so that we get a perfect and flawless looking skin. They just act as a cover-up beauty product. But tinted moisturizer works like any other good moisturizer, by hydrating the skin, and along with that they also it evens out the complexion.
Applying foundation on skin is more complicated compared to using a tinted moisturizer. You have to be a lot more careful in the earlier case. When you use a foundation, you need to apply it evenly by dabbing it all over the skin perfectly so that you get a proper coverage. What gives tinted moisturizers advantage here is that you have no need to worry about applying it as it is in the case of using foundations. You can take a small amount of it and apply it on the skin like any other lotion or cream that you have used. It is just as simple as that.
Tinted creams can also help you out in doing little experimentation. If you want a dewy look, you can use this product alone without using any powder. Using powder along with this will give you a matte look. Tinted moisturizers are suitable for all skin tones. All kinds of people; from dry skin to even combination skinned beauties can use this as they impart oiliness to the skin. Let us see some of the advantages of using tinted moisturizers.
Advantages of Tinted moisturizers:
Tinted moisturizers feel very light weight on the skin.
When using BB creams, you have no options to choose a shade, with tinted moisturizers, you have a wide range of shades to choose from.
Tinted moisturizers are thinner in consistency compared to any other creams such as foundations or BB creams.
Tinted moisturizers work same like a moisturizer as it moisturizes and hydrates the skin.
Disadvantages of Tinted moisturizers:
Tinted moisturizers do not have anti-aging or whitening properties.
Although it totally depends on the product itself, these products may not be suitable for oily skinned people.
BB creams have the advantage of being pigmented. Tinted moisturizers lag behind in this case as they have pigmentation at all.
Tinted moisturizers stay less on the skin and hence also give less colour to the skin.
The main disadvantage is that these products provide very less SPF. When BB creams starts with SPF ranging from SPF 30, tinted moisturizers have SPF values in the range of only SPF 15 to 30.
Last but not the least, they are expensive compared to other products such as BB creams.
Thought tinted moisturizers gives less colour to the skin, they do stay on same as like a BB cream. Tinted moisturizers are a good option for you to go for, if you have fewer blemishes or an almost even skin tone. If that is not the case, then a BB cream might be your choice. Tinted moisturizers are more preferable for teens and people who are in their early twenties as their skin won't require anything more than this under normal conditions. When age increases, a BB cream would be a wiser option to choose because of its all in one property. Hence choose your product wisely next time you go shopping.