Top Home Remedies to get rid of unwanted facial hair forever
Is facial hair troubling you? Hair on face does look bad on a beautiful face, but it is really common among all women. Many women complain about excessive facial hair, which even looks manly. But, do not worry about it. Do not let facial hair keep you back. Here are a number of remedies to help you out. You can easily get rid of facial hair in your home itself. These home remedies make you look beautiful, and remove all hairs on your face. Read on to know what they are.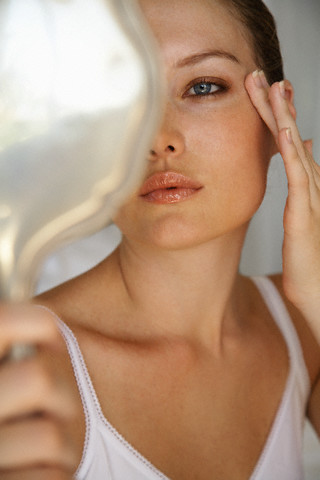 Bleaching Effects for unwanted facial hair:
Bleaching effect is very useful in reducing facial hair. Get some lemon juice and honey. Mix them well, and apply it all over your face. These ingredients have really strong bleaching properties that give your face a bleaching effect. It reduces facial hair. Another ingredient you can use in place of this mixture is papaya paste. Get a ripe papaya and take out its pulp. Make a paste by smashing the pulp and apply it on your face. It has also got bleaching properties. Moreover, papaya has gt even greater benefits on your face and skin. It nourishes your skin, makes it soft and smooth, and keeps it clean.
Chickpea Flour:
A coarse face pack made of chickpea flour, or 'besan', is very useful for getting rid of facial hair. Take some chickpea flour, turmeric powder, and some milk. Make a paste with raw turmeric. Mix all the ingredients together and make your face pack ready. Use this to apply all over your face. It removes all facial hair effectively. Use the pack some 3 or 4 times every week for best results.
Green Gram Flour:
Green gram flour can also be used in pace of chickpea flour. This is also a very useful and effective ingredient. When you use green gram flour, it is better to use rose water to make the mix instead of the turmeric and milk used for chickpea flour. Make a paste with green gram flour and rose water, and apply all over your face and neck. Let it stay for half an hour, and then wash off. Make sure to use the treatment at least two or three times in a week.
Lentil Paste:
A face pack can be made using lentils to work in removing facial hair. Get some lentils and grind them well. Add some milk or rose water to the ground lentils and mix well. Make a smooth paste with the mixture. Apply the paste on your face and neck. Massage your face with the paste in an anticlockwise manner. Facial hair is removed due to the friction generated as you massage. Your skin becomes cleaner and softer after the treatment. Use this treatment at least 2 or 3 times every week for best results. You will find all facial hair gone within a few months.
Make a Peel Off Mask at Home for unwanted facial hair:
It is very easy to make a peel off mask at home. This peel off mask works really well at getting rid of facial hair. Take the white of an egg, some corn flour, and some sugar. Mix all these ingredients to make a paste. This paste is an effective peel off mask. Apply this all over your face and neck and leave it on till it dries off. After drying, peel it off slowly. Tiny facial hair also comes along with it as you pull it off. Your skin becomes soft and free of hair.
Shaving effect on unwanted facial hair: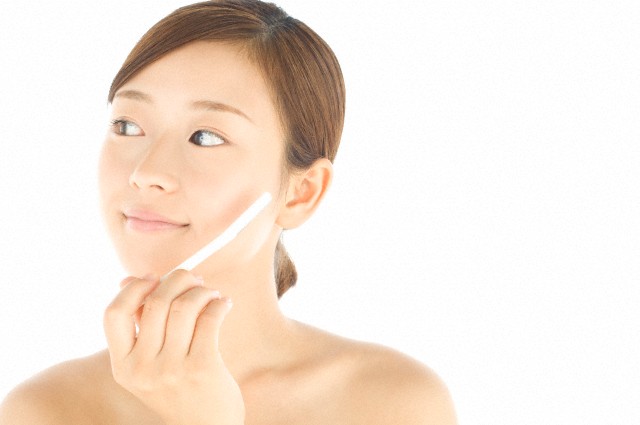 Usually, men use the shaving technique to get rid of facial hair. Women also practice this, but quite rarely. This method is not recommended, as shaving can cause hair growth to increase, and even hurt your skin by forming rashes and cuts. So, even though shaving is an option, it is not a very good idea.
Spearmint Tea reduces unwanted facial hair:
Increase in the levels of androgen in the body is a major cause for the formation of excess facial hair. A good idea to treat this type of facial hair is to use tea. Spearmint tea is the best ingredient to reduce the levels of androgen in the female body. Once you are able to control the androgen level, your facial hair will slowly get reduced. It is not a very rapid process, so you have to wait.
Threading treatment for unwanted facial hair:
A lot of women go to the salon to get threading done. It is actually quite simple, and you could try it out at home, too. You can do it on your own, if you just get yourself a special kind of thread to use for this purpose. It is quite quick, and you remove facial hair really fast. This method is very popular among all women.
Tweezing removes unwanted facial hair easily:
Tweezing out the facial hair right from the root is a good idea to get rid of facial hair. This technique requires a pair of tweezers and a mirror. Once you get the accessories ready, you can easily tweeze out the ingrown facial hair. All unwanted hair can be plucked in this manner. So, facial hair will no longer pose a problem.
Waxing technique for unwanted facial hair: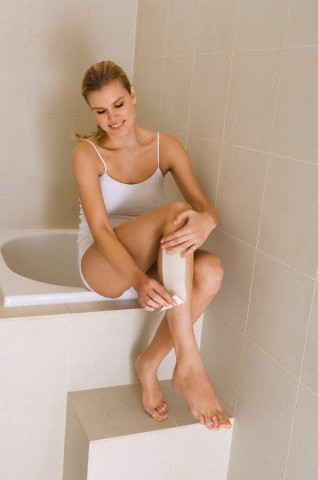 This is another technique that is quite common among all women. Waxing is usually done to remove hair on the body, like on hands and legs. But, it can also be used in case of facial hair. Get some wax and small strips. The strips must be smaller. Once you get these ready, you can remove facial hair at home on your own. It even saves you a trip to the salon. Moreover, it is not even necessary that the wax should be hot. You can find cold wax easily in the market.
Now that you know how to get rid of facial hair right at home without even visiting the salon, why not give it a try? These remedies work great at removing facial hair, and also keep your face beautiful and safe. So, pick out a treatment of your choice and remove those irritating facial hairs.