Best DIY Homemade Hair Serums for Oily and Dry Hair
Hair is subjected to a lot of stress and pollution every day. There are various factors that affect hair and take away its natural shine and moisture. Sun, smoke, dust, stress, illness, various chemicals contained in the hair care products that you use etc. are some among them. So, your hair needs lots of care and nourishment to compensate whatever it loses. Giving an oil massage regularly and using good quality shampoo and conditioner is not enough to keep your hair healthy and moisturized. Your hair needs that extra care, which keeps it shiny and maintains its natural moisture. Hair serum is a good remedy for this.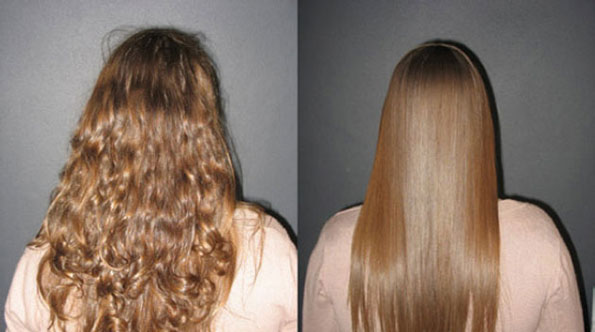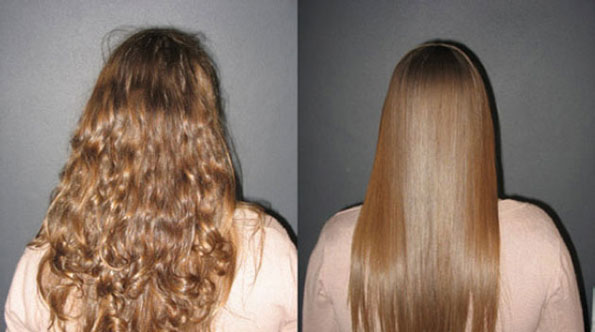 Hair Serum – Before and After Pics
How does a Hair Serum help?
Before you use heat on your hair, you have to use hair serums to treat your hair and make it ready for applying heat.
Hair serum helps in preventing breakage of hair.
Hair serums usually contain silicon, which forms a coating over your hair like plastic and protect your hair from all external damages. It provides smoothness and shine to your hair.
Although silicon provides a coating over your hair, it can damage your hair and cause hair fall and breaking of hair after using it regularly. You can make hair serums at home and use it instead of the ones that are sold in the market. This is less costly and better for your hair.
Here are two hair serum recipes that are simple to make and good for your hair. Both of them contain natural oils that keep your hair hydrated and well nourished. One is for oily hair while the other is for dry hair.
Hair Serum for Dry Hair: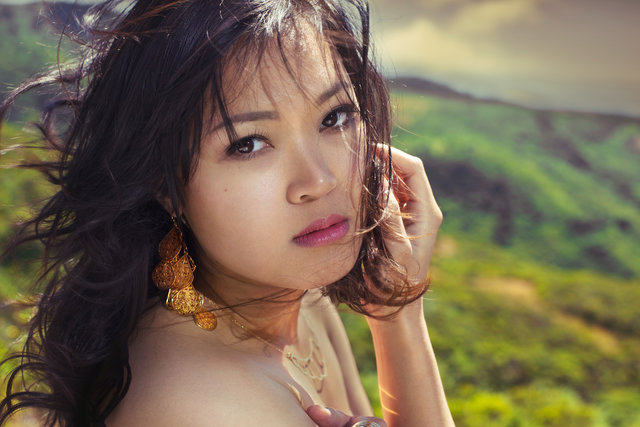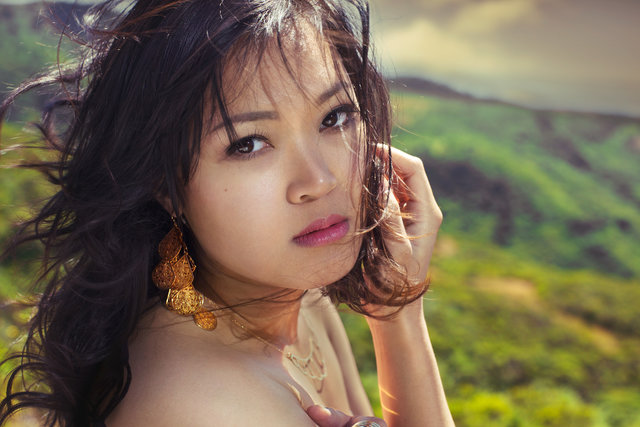 People with dry hair usually have split ends and breakage of hair. So, if you have dry hair, choose thick and concentrated oils such as castor oil as a base for the preparation of serum. This will keep the scalp and the hair well hydrated and prevents dryness. The essential oil that you choose for dry scalp can be rosewood oil, lavender essential oil and so on.
How to make the hair serum:
Take 100 ml of castor oil and add a few drops of the essential oil to it.
Mix well by shaking it in a bottle and store it in an airtight bottle.
If the consistency of castor looks too thick for your hair, you can add 20 ml of coconut oil and make it lighter in consistency.
Apply this serum on your scalp and massage well. Do this daily and you will see that your hair is no longer dry and frizzy. It becomes well nourished, beautiful and shiny. The split ends will also vanish with regular use of this hair serum. If you leave the serum overnight, you will get double benefit.
Hair Serum for Oily Hair: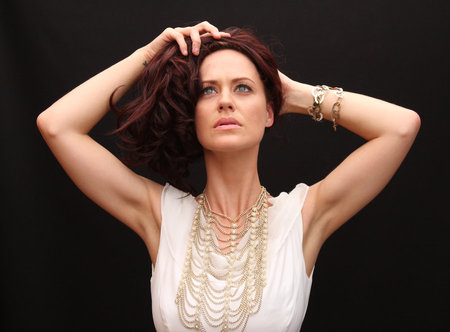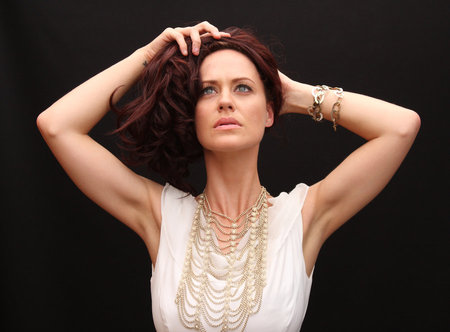 If you have oily hair, it is better that you use light oil as a base in the preparation of hair serum. Some of the oils that you can use are coconut oil and jojoba oil, which are lighter than the other oils. You have oily hair because of the over production of sebum by the sebaceous glands. As a result, your hair will always look oily and greasy. So, the essential oil that you choose for making hair serum must be able to control the functioning of the sebaceous gland and keep the production of sebum within normal levels.  Geranium, lemon and peppermint essential oils are ideal for oily hair and are light.
How to make the hair serum:
Take 100 ml of coconut oil or jojoba oil and mix a few drops of any of the essential oils mentioned above.
Shake them well so that they mix properly and then keep this serum in a dark bottle with tight screw.
Take this hair serum whenever you need and apply it on dry or damp hair. Make sure that you apply it all over your hair. This will lock the moisture and also helps in getting rid of excess oiliness.
When you apply this on your hair, your hair will look oily and you may have problem going out for work or any other purpose. So, if you do not want to apply it on your hair during the day time, you can apply it at night before you go to bed. Apply the serum on your scalp and hair and massage well with your fingertips every night before you go to sleep. Wash off in the morning.
A Simple Recipe of Hair Growth Serum:
Required Ingredients:
1 cup of distilled water
2 tablespoons each of dried nettle leaf, natural aloe vera gel and horsetail leaf (optional). 10 drops each of Rosemary essential oil, clary sage essential oil and lavender essential oil.
How to make Hair growth serum:
Boil distilled water and add dried horsetail leaf and nettle leaf.
Keep the herbs in the water for 10 minutes or till the water cools down
Strain out the herbs and pour the liquid in a spray bottle.
Add aloe vera and essential oils and shake the bottle well. Store in a refrigerator.
You can store it up to 3 months in this way. Spray this well on your hair roots. It is best to use it at night before you go to bed.
Tips to Remember:
Try not to use hair curlers, hair straighteners and other equipments on hair that produce heat. This is because the heat thus produced will damage your hair. Often this results in dull and lifeless hair with split ends.
The hair serums that you make at home do not contain any silicon or other preservatives that are harmful for your hair. They are made of natural ingredients and therefore you can use these serums twice or thrice a week without any fear of harming your hair. They will make your hair well nourished and healthy.