Most Effective Home Remedies for Curing Mouth Ulcers
Having ulcers in the mouth is not a very serious issue, but it can affect your daily life a lot. In case of severe pains, you may not be able to even eat and talk normally. Generally, they take almost 10 days to heal completely. But, you have a lot of home remedies that can help you get relief faster. Read on to know what they are.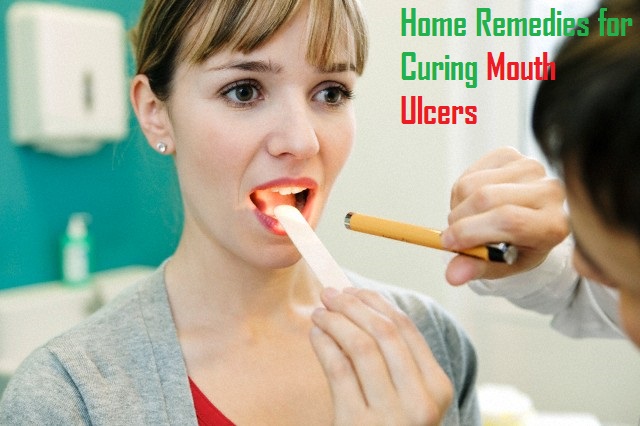 Basil Leaves:
Basil leaves are very good for treating ulcers. Take some fresh leaves, wash them and chew them along with some water. It soothes ulcers in the mouth and makes you feel better. Basil leaves contain essential oils that help you out. Chew on the leaves two times a day for best results.
Coriander Seeds:
Coriander is a herb that is very similar to parsley. It has got properties that help cure a number of ailments. You need to get the seeds for treating ulcers in the mouth. It can be bought from any grocery store nearby. Take a teaspoon full of coriander seeds and add it to a cup of water. Heat this water to make it warm. Now, strain it out and keep the water. Gargle your mouth with this liquid at least three times a day, and it gives you relief from mouth ulcers. You will feel really good.
Coconut Milk:
Coconut milk that is fresh is very good for treating ulcers. It soothes your mouth and the ulcers and helps in easing the discomfort. Take some coconut milk and gargle with it at least three times a day to see the effect.
Honey and Indian Gooseberry Root Bark:
Honey and gooseberry are used for treating a number of various ailments and health issues. When used together, they help in treating mouth ulcers. You need to go to the store and buy the root bark of the Indian gooseberry. Take this bark to make a powder and add some honey to a teaspoon of this powder. Make a paste with this mixture and apply this on your ulcer in your mouth. This is very effective for getting relief from ulcers. It gives a soothing effect and heals ulcers faster.
Honey and Coconut Milk:
Take some honey and coconut milk and mix well. Use this mixture to apply on your gums. It has got antiseptic and soothing properties. As such, it treats your ulcers. The bacteria are killed and a cooling effect is produced on the ulcers, which heals them faster. The ingredients are easily available, so you can make it any time at home.
Mulberry Juice:
Mulberries are very useful for treating ulcers. Take some fresh mulberries and make some mulberry juice out of them. Drinking this juice is very effective at healing ulcers. It is a tasty remedy which gives you instant relief and soothes your ulcers.
Nettle Tea:
Nettle Tea is great at giving you short term relief from the pain due to ulcers in the mouth. Use this only when the pain is no more bearable. It just kills the pain.
Orange Juice:
Making fresh oranges is the best idea. Another option is to buy readymade orange juices from any supermarket. Whatever it is, oranges are great at treating ulcers. The Vitamin C in oranges is what does the magic. Deficiency in Vitamin C is a key reason for mouth ulcers. So make sure you have enough amounts of Vitamin C in your diet to keep ulcers away. Your immunity is boosted and your body is kept safe from all sorts of infections.
Poppy Seeds: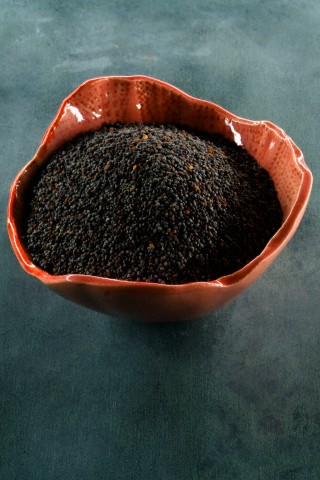 This remedy is found in Ayurveda. Take some poppy seeds and make a paste out of it. You could add rock sugar or desiccated coconut for a better taste. Make a thick solution by adding some water to it. Cook this and consume the paste. This heals the ulcer and makes you feel better. Mouth ulcers are generally caused due to heat and poppy seeds have a cooling effect. So, it is an effective remedy.
Raw Onion:
The sulfur in raw onions treats ulcers in the mouth. A salad with lots of onions is the best remedy for mouth ulcers. Your mouth may start smelling of onions as you breathe, but it is worth it. Onions work like magic and you could see the effect on ulcers within a very short time.
Sodium Bicarbonate:
Sodium bicarbonate is also known as baking soda. It finds its main use in cleaning floors, furniture and dishes. It is also a good mouth wash and toothpaste. Take some sodium bicarbonate in water and make a paste. Use this to treat ulcers in your mouth. It gives you relief from the pain and heals faster.
Toothpaste and Baking Soda:
Take baking soda and ordinary toothpaste in equal amounts and make a paste. Use a Q-tip to apply this paste on your mouth ulcers. Keep doing this daily till the whiteness of the ulcer has completely vanished. This may cause a stinging effect, so make sure you apply Aloe Vera after using this remedy.
Water Gargle:
Use hot and cold water to gargle. This will help treat ulcers. It flushes your mouth and makes it clean. Moreover, it soothes the ulcers. Take some warm water and add salt to it. The antiseptic properties of salt help heal the ulcer.
Pro-biotic:
Pro-biotics work in removing harmful bacteria from the human body. As such, they remove the ulcer causing bacteria in the mouth and heal the ulcers. Consume lots of natural yoghurt, buttermilk and kefir for faster healing.
Peppermint Oil:
If you take some peppermint oil and apply it generously on your ulcer, the pain and irritation will subside soon. It is available at any health store and is really effective at curing your mouth ulcers.
All these tips will surely give you relief from ulcers in your mouth, and you will be able to speak and eat normally. Try to avoid spicy food and include lots of fresh fruits and vegetables in your diet. It prevents ulcers by building up your immune system.