Kareena Kapoor Beauty, Makeup and Diet Tips or Secrets
Kareena Kapoor who became Kareena Kapoor Khan after getting married to Saif Ali Khan is a popular bollywood actress. Kareena, popularly known by her nick name as 'Bebo' is popular not just for her acting skills but also for her beautiful looks as well. She is one of those few actresses who was able to carry out her zero size looks on-screen elegantly so well.
Let's understand the reasons behind her beauty and fitness secrets and how she was able to maintain her complexion so well from a long time.
Kareena Kapoor Beauty and Skin Secrets: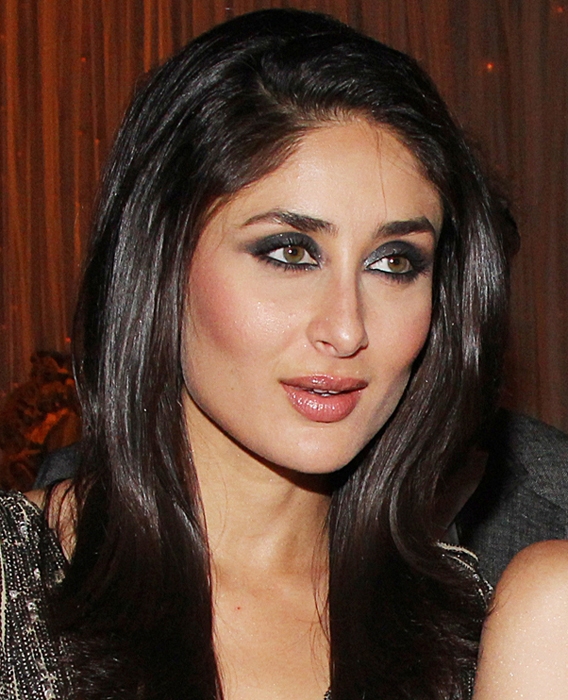 1) Kareena credits the reason behind her glowing and radiant skin is due to the genes she inherited from her ancestor kapoors.
2) Kareena likes drinking atleast 6 glasses of warm water every day.
3) She likes to keep her make-up minimal always and mostly without make-up at home.
4) She wears make-up only when she is out for movie shootings
5) She doesn't like to use any facial creams or pancake make-up as they contain chemicals.
Kareena follows this makeup routine daily:
1) For cleaning her face she uses Lancome
2) For moisturizing her skin she uses Sisley Hydra-Global Intense Anti-Ageing Hydration Moisturiser
3) During winters she uses Clarins HydraQuench Rich Cream to nourish her skin
4) When she moves out she uses Clarins sunscreen
5) Her preferred perfumes are Un Jardin en Mediterranee and Jean Paul Gaultier
Kareena Diet chart secret plan revealed: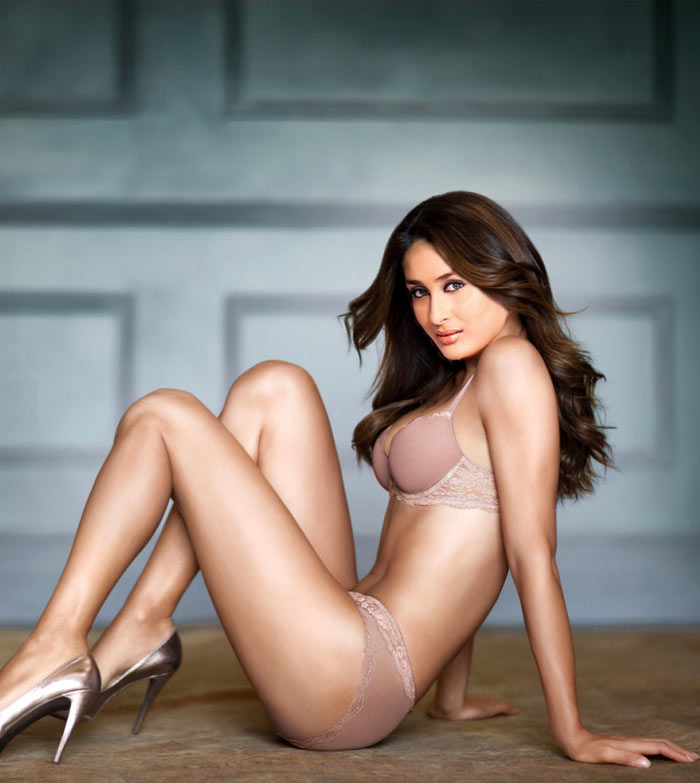 1) Kareena credits the secret behind her size zero was due to the fact she completely turned to a veggie eating healthy diet and avoiding meat completely. During this size zero period she regularly practiced Yoga, pilates and some cardio exercises
2) She likes eating green leafy vegetables like spinach, broccoli and fenu greek which are good in vitamins
3) She says that for every 2 – 3 hours she likes to have some healthy diet.
4) Brown rice or chapati, vegetables, dal and some curd are part of daily dinner diet.
5) To maintain her body shape, she always does yoga and ashtanga for an hour every day. When is off from shootings, she does upto 100 yoga basic suryanamaskars every day.
Kareena Hair Care secrets you want to know:
1) She does oil massage using a mixture of oils like almond, castor, coconut and olive on her hair and scalp once in every month.
2) For shampooing her hair she uses Kerastase shampoo
3) She prefers having a layer cut of the mane
4) Likes colouring her hair in dark chocolate brown shade.
5) Also likes blow-drying her hair daily
Kareena Makeup and Style Tips: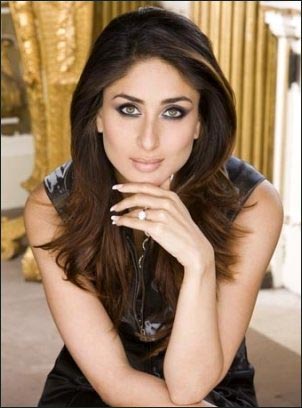 Some of her favourite make-up kits are:
1) MAC cherish lipstick
2) Chanel kohl pencil in black
3) MAC blush improper copper
4) Lakmé ABSOLUTE
Kareena Styling Tips:
1) Her favorite fragrances are Un Jardin en Méditerranée or Jean Paul Gaultier by Hermes
2) Manish Malhotra, Roberto Cavalli and Valentino are her favorite designers
3) Christian Louboutin or YSL and Hermes are part of her favorite shoe collections
Hope you liked reading this post and knowing all the beauty secrets of Kareena Kapoor. Share your feedback through comments now on this post from us.
Image credits: 1, 2, 3