Starting a Gym Fitness Routine? Best Gym Tips for Women
Ladies we are definitely multitasking, but how much do we actually push ourselves to achieve that hour glass figure? Or even to fit in your favourite cocktail dress? Weight has always been a matter of concern. Many of you are unaware that losing your weight depends on every aspect, including your diet you choose to your sleeping hours. Everything plays an important role to flourish healthy living.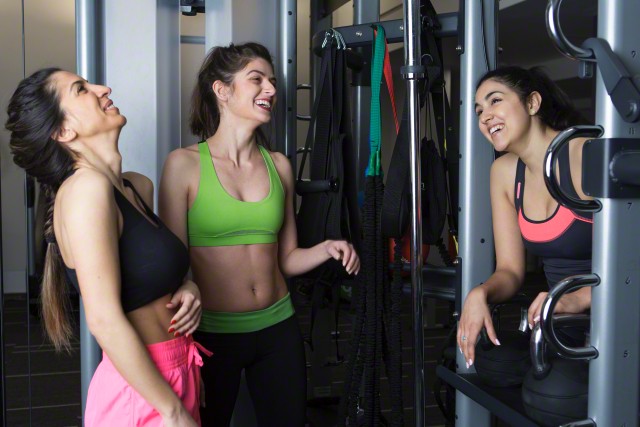 By simply contributing time in the gym with improper lifestyle can be futile. Here are few tips to enhance our lifestyle to get better results while you gym.
Gym Fitness Tips for Women:
Cold shower:
Post workout, it is observed that there can be muscle soreness. The post workout pain mainly due to tight calves and sore thighs can get very painful for the rest of your day. It can make you skip workout regime too. A cold shower or simply putting some ice in your water tub will do wonders while it cures and soothes your muscle soreness.
Don't fear to experiment:
Sometimes it is observed that people keep doing the same routine. However, your body might get used to this routine. Once it is adjusted, the required results may not seem achievable. But keeping some variations might help to ease out your body by making it flexible. There are various options of workout like circuit training, yoga, Pilate, power yoga, aerobics, or even simply jog. This will help you to cultivate new limits and engage your body to act differently each time. It helps you loosen up your body, burn calories and helps in toning.
Don't do too much of workout:
Some people tend to intense their workout sessions without understanding their body type. Simply by forcefully working out will not fetch results, hence taking a break is extremely important. Let it be a beginner or an athlete, it is advised to take break during the workout schedule. It is also recommended to give your body complete rest at least once a week in order to let the body relax and repair its muscles while preparing it to challenge you for next workout sessions.
Keep hydrating:
Workout can be intense on your body, as it tends to burn out calories in stipulated time. Your body tends to release too much of heat energy and it might lead to dizziness and dehydration. Sipping water in regular intervals will eradicate such problems. You can regain your energy by sipping water and keeping your body hydrated during routines. It can also help your body to work out for longer hours without feeling dehydrated. This can help you achieve goals in few weeks. Keep in mind to keep hydrating throughout the day to flush out toxins out of your systems.
Pair up: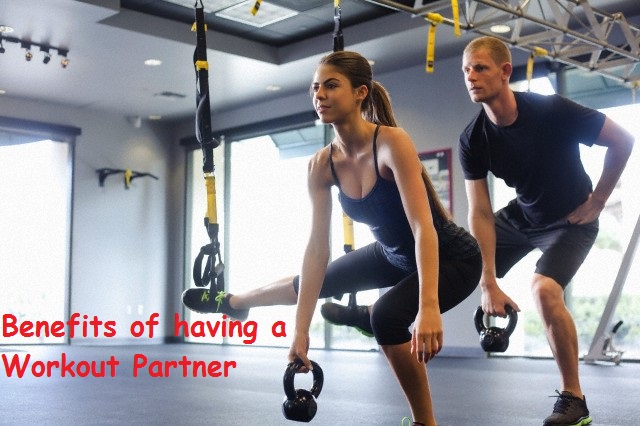 Having a friend along with you while you both work out together will help create a positive bond where you can share your workout ideas and routines. There are times when you need some motivation while you work out, a friend can be very useful to you especially when you intend to lose all your hopes. It is also observed that group workouts boost each other with good motivating energy to help achieve effortlessly. Dog owners can consider jogging with their dogs too.
Sleep well:
Whenever you run busy in your schedule you always tend to push sleep aside and it is definitely not recommended. A very good sleep of about 7-8 hours is advised by doctors. Since you are working out various forms of work out, it is observed that your body needs sufficient time to adjust and relax. You should pay heed to your sleeping hours and try to make it at least more than 6 hours every day. It will keep you energetic and enthusiastic throughout the day.
Track the progress:
Always check your body metabolic rate (BMR) and body metabolic index (BMI) as it helps you to measure your body type, so that you are able to decide calorie intake. It is thus phenomenal to track your progress hence. It is recommended to take measurements of both body weight and inches as some times inch loss is more or vice versa .Also you can maintain a diet book to keep count on your calories. Monitoring your body will help you to keep track on your progress too.It is important to setup short term goals while you're on a great journey being salubrious. Self-motivation will help you get greater goals.
Take sufficient rest between workouts:
While you work out, no matter you choose cardio or weight training, it is very important to take small breaks between each session. It is observed that your muscle need some rest while it regains some energy. You can stretch out or simply walk to ease out the tension in your muscles. This will increase your blood circulation and help in maintaining a good heart rate.
Wholesome diet:
Do not skip your breakfast, it is equally important to eat in the morning as you are starving while we sleep. The misconception of starving should be completely removed from your minds. Inculcate to maintain a balanced meal by including sufficient amount of veggies, sprouts and fresh fruits. Eat plenty of protein rich food like eggs, fish, chicken etc. Try to avoid heavy dinner post 8'oclock. Try to break your meals into small proportions to increase metabolic activities in the stomach. Eat plenty of whole fruits instead of fruit juices. Avoid sweets and sugar intake. Instead of that you can consume natural sweetener like honey, dates etc. By practicing it on a regular basis not only you can reduce your weight but also have a glowing skin.
Warm up before every workout:
Warming up right before the workout will loosen your body from the stiffness. It gradually increases your heart rate, preparing your mind for fitness routine. It will increase the blood circulation to your muscles and tissues which will avoid the chances of getting damaged. A good warmup is recommended by doctors to avoid tearing of tissues and body cramps post workout. A good 10-15 minutes of warming up session can also include brisk walking, skipping, stretching, etc.