How to Store or Organize Makeup: Creative Tips and Ideas
Makeup is something that we all love to do. It makes you look attractive and more confident. Some like simple makeup while others do heavy makeup. However, you must do it according to the occasion. Many of you have more makeup products than it is necessary. Storing your makeup products well is as important as buying them and using them. You have to take proper care of these products and keep them well organized instead of just tossing everything into one large box. Remember to throw away all products that are more than one year old and have gone beyond the expiry date.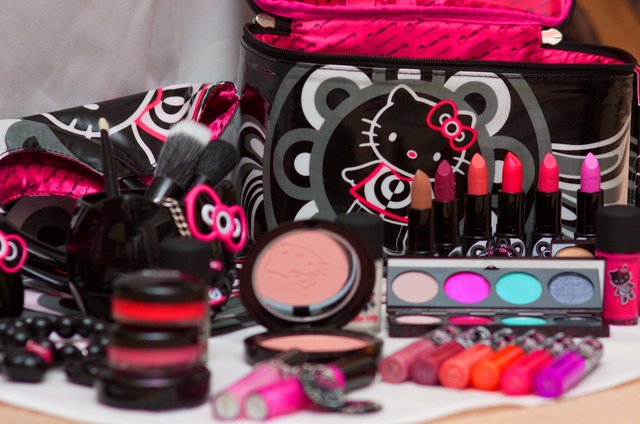 Ways to Organize your Makeup Items:
How to store Make-up brushes?
Your makeup brushes must be in proper shape you must take care that it is not worn or smashed because this will make it difficult to use them as you wish. So, here are a few tips on how you must store your makeup brushes.
It is better to use containers made of transparent and clear glass to store your makeup brushes.
You can also store them in old coffee mugs that you do not use.
If you have brushes that do not use for the time being or extra brushes, you may keep them in plastic pouches. Very often you get these pouches free when you buy makeup products.
Other containers that you can use for storing brushes are old tooth brush containers or pen and pencil holders.
Candle holder jars and desktop storage boxes without any lids also are perfect for storing your makeup brushes without damaging the bristles.
You can also take a small vase and fill it with lots of colored marbles. Stick your brushes in them.
Eye shadow pencils, Kajals, Makeup pencils, Mascaras, Pencil liners:
Glasses, pen holders and old coffee mugs that you no longer use is correct for holding these items.
Clear glass vessels
You can also store them in an empty candle jar as well as a pencil box or pouch.
Blush Palettes/ Eye shadows/Lip Gloss:
You may store them in beautiful storage boxes that come in various colors and shapes.
Plastic containers that you use for sewing kits with pull out drawers are also good for storing your palettes. These containers are not very expensive.
You can also store your palettes in old disc stacks and cases.
Storing Cotton balls/Knick-knacks/Liquid eyeliners/Lip Balms/Pins/Rubber bands etc.
You can easily store them in clear glass containers as well as cups.
Small plastic bowls are also good for storing these items. These bowls are available in different shapes and designs and they complement well with the furniture of your room.
Storing Eye shadow pots:
You get storage trays that are used for storing round paint pots. These are available in the craft stores and make excellent containers for storing your eye shadow pots.
You can also buy a small stack from the market, which have little drawers made of plastic. These are perfect containers to store eye shadow pots.
Pouches in the form of single drawers that you use for storing your pens and pencils are good for storing eye shadow pots also.
If nothing is available, you can change your old shoe box or any other cardboard box into a container for storing your eye shadows.
Tips to store Lip stick or Lip gloss:
Lipstick is a must in the makeup kit of all women. Some have a number of them and then it is important that you store them well. Here is how you can store your lipsticks and lip glosses.
Nowadays, with the option of buying things online, lipsticks and gloss are also ordered online by most of the women. In that case you may get them delivered in a box. So you can use this box to store your items. If this box is small for holding all your collections, then you can keep those, which you use often, in the box. So you will have no difficulty in searching for them when you need.
If you have sewing kits and boxes which are old and you no longer use for storing threads and needles, you may use them to store your lip stick and lip gloss. They make perfect containers to store these items.
A metal or glass plant holder with a wide base and mouth is an excellent option to store your lipstick and gloss. They should not be too deep.
If you are a busy person and cannot spend time searching for your favorite colors, you can keep them in containers that make it easy to see and pick the colors. Small glass containers are excellent choice for you. You may keep your lipsticks upside down in this container, so that you can see the color of each lipstick easily and pick up the one you need.
Storing Nail polish:
Take a rectangular or square plastic container or a glass container that is not very deep to store your nail polish. Make sure that you color the top of each of the nail polish cap with the color that is inside the bottle. This makes it easy for you to pick up the color you need.
You also get hanging makeup bag with lots of pockets in it. This way you can store all your items. This is an excellent way to carry your makeup items when you travel. Just roll up the bag and keep it in your bag, and when you need it, unfold it and hang it on the wall.
Now that you have seen various ways to store your makeup things, keep them properly and well organized before they get scattered here and there and it becomes hard to search and get your makeup items.