How to Take Care of your Skin in Summer: 10 Easy Tips
Summer means heat, lots of sweating, dryness and many other skin problems like tan, sun burns, pimples, heat rashes, blemishes and much more. Just using a good sunscreen is not enough for your skin in summer. Along with that you have to take proper are of your skin in summer. With the blazing sun of the summer months, you need to know how to look after the skin properly. Many are ignorant about protecting their skin in summer. So, follow the simple remedies given below and you will have a glowing and supple skin even in summer.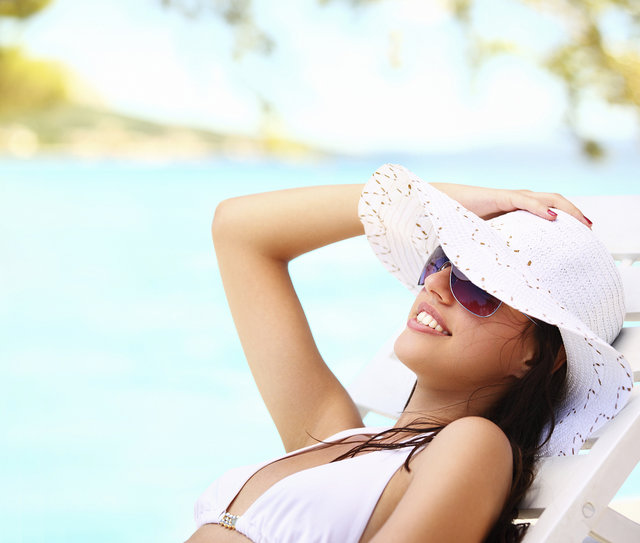 Summer Skin Care Tips for a Glowing skin:
Clean your face twice a day:
During summer season it is important that you cleanse your skin twice daily. This will remove all dirt and oil from your skin and makes it fresh. You must always remember to cleanse your skin and moisturize it before you go to bed whether it is summer, winter or rainy. This will provide you a glowing and blemish free skin without any acne, pimples or any other problems.
Don't moving out without a sunscreen protection:
Before you go out in the sun, apply a good sunscreen on your face, arms and all the exposed parts of your body. This will protect your skin from the harmful UV rays of the sun and prevents sunburns. You can choose a sunscreen according to the type of your skin. It should have a SPF that is enough to protect your skin. It is advisable to apply sunscreen about 20 to 30 minutes before you go out in the sun.
Exfoliate twice a week: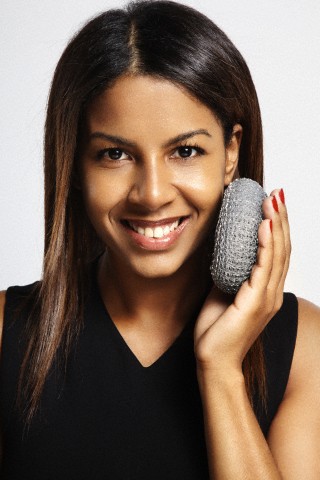 Exfoliating your skin is also important in summer. This will remove all the dead skin cells that have formed due to the harsh rays of the sun. Take care to exfoliate at least twice a week. You can make a scrub at home and use it on your face as well as on your body.
To make the scrub, take equal amounts of gram flour, sandalwood powder and multani mitti. Mix them well with rose water and then scrub this paste on your face and the body. This will remove all dead skin cells and makes your skin soft and clean, and also prevents drying of the skin.
For sunburns use Yogurt mask: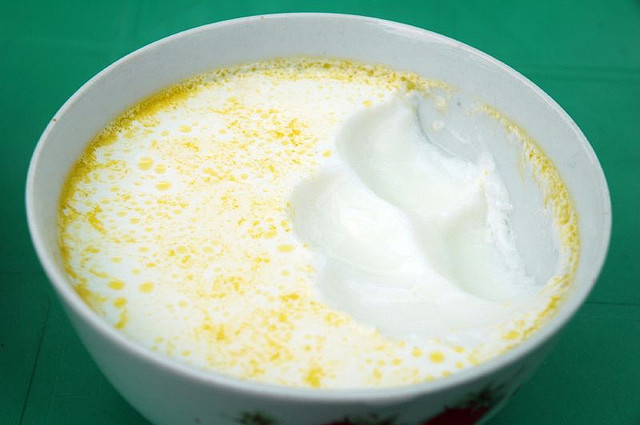 Many people get sunburns when they go out in the sun and stay in the sun for a long time. It is very uncomfortable. The skin turns red and it also hurts a little. You feel as if you have got fever. Yogurt is a good home remedy for sunburns. Apply yogurt on the skin where you have sunburns and leave it for 10 to 15 minutes. You will get relief. You can also rub ice cubes on the skin to get relief from sunburns.
Good Remedy for Tanned skin to try: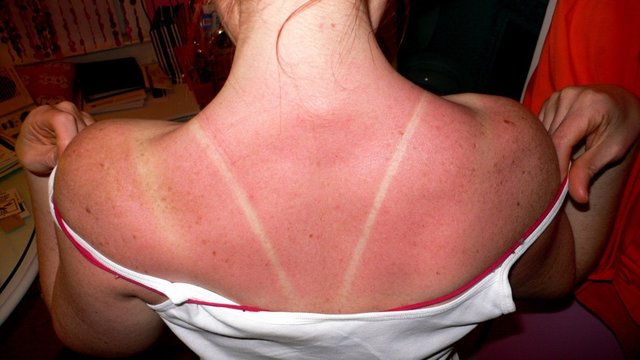 Often you get a tan when you go out in the sun and it is as hard to remove it as it is easy to get it. Nobody likes to see their skin get tanned. So, here is a homemade remedy to treat tanned skin.
Mix equal quantities of vinegar and almond oil and apply it well on the tanned area. Leave it for about an hour and then take your bath. This helps in getting rid of tan effectively.
Keep your skin hydrated: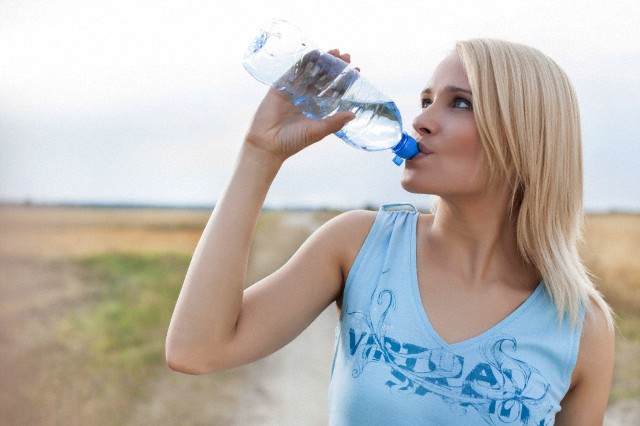 During the summer season you perspire a lot. So, the water present in your body is greatly reduced and this leads to a skin that is dry and wrinkled. So you have to drink lots of water to keep up the level of water in your body. If you keep the water content within normal levels, it will keep your body well hydrated and also helps in getting rid of all impurities from the body. As a result, you will have a glowing skin without any pimples or acne. You can also have coconut water and fruit juices in summer, which are very refreshing and healthy.
Sunlight protection is important for you: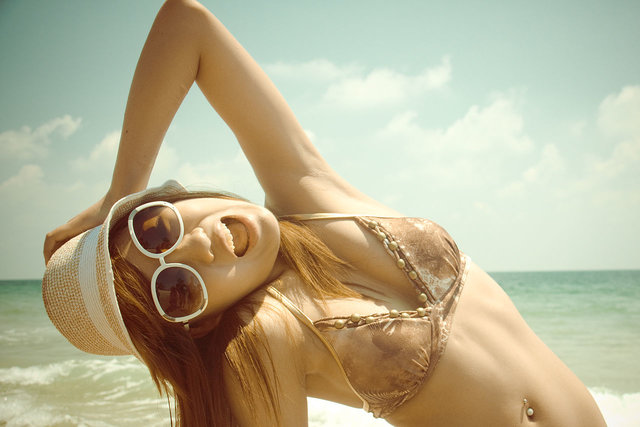 During the summer seasons, the sun is strongest between 11 am and 3 pm. So try to remain indoors during this time period, as the sunlight may affect your skin and cause various skin problems. If it is necessary to out during this time, ensure that you cover your body with proper clothes, umbrellas, hats and so on. This way you can avoid direct rays of the sun from falling on your body. It is also important that you protect your eyes and the area around the eyes. So wear sunglasses as it will protect your eyes from the glare of the sun.
Toners help to keep your skin Cool and dehydrated: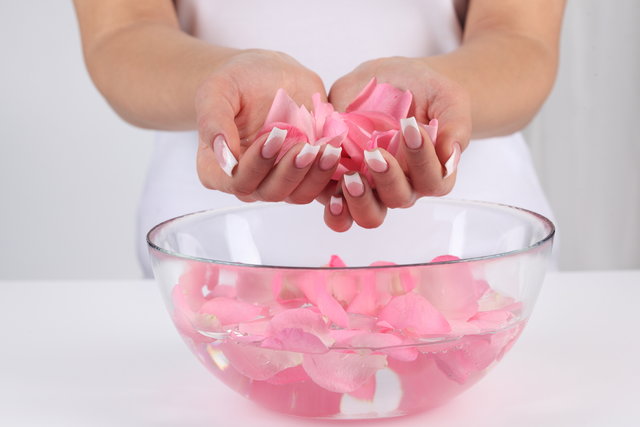 Toners help in cooling your skin and to dehydrate your skin. Rose water is a good and effective toner for use in summer. It has cooling properties and is a perfect toner that you can use to dehydrate your skin. It keeps your skin supple and soft.
Try this Papaya Face mask for your skin: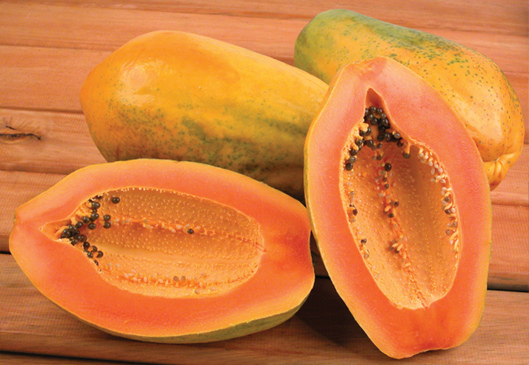 This simple face pack that you can prepare at home is good for glowing skin.
Take 2 tbsp of mashed papaya and mix it with 1 tsp of honey and 1 egg white. Apply this pack on your face and leave it for about 15 minutes. Wash off with water. Using this regularly gives you a glowing skin that you will love to have.
Using Moisturizer actually helps: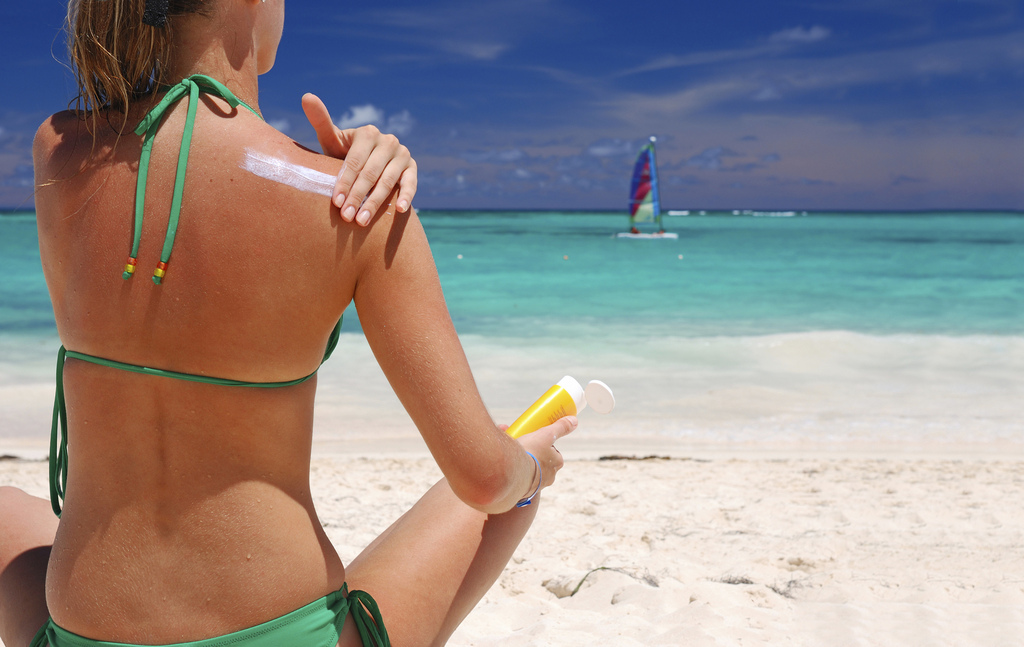 Many of us stop using moisturizers in summer months thinking that they make the skin more oily and leads to pimples and breakouts. But this is wrong. You must use moisturizers in summer also as the sun removes natural oils from your skin and makes your skin dull, dry and damaged. If the moisturizer you are using is very oily, you can use a water-based moisturizer instead, but never stay away from moisturizers.