Kangana Ranaut Skin, Hair, Makeup and Fitness Tips
Kangana Ranaut is a beautiful and versatile actress coming from a humble family. Today she is one of the most sought after Bollywood actresses and has worked with big banners and sported all the big brands. When she was a child, she was a great fan of the Bollywood actress Sridevi. Her first film was 'Gangster'. Her performance in the film "Queen" is excellent and earned her fame. She has a personality of her own and this makes her stand out among others. She looks stunning in any outfit and carries herself gracefully and with much confidence. She speaks about her makeup and beauty secrets and how she takes care of her hair. We will also have a look into her fitness routine.
Kangana Ranaut's Beauty and Skin Care Routine:
The cleansing, toning and moisturizing routine is a must according to the 'Gangster' girl. She uses a cleanser that is soap free to cleanse her face. Earlier she used to use soap to cleanse her face. Then a well wisher advised her to stop using soap. She says that this made a great difference to her skin because soap can remove the essential oils from your face and make your skin look dull. Striping of essential oils makes the skin release more oil and this can result in acne, pimples and other breakouts.
Her makeup artist told her that putting on a makeup takes almost an hour, but most women wipe it off in just five minutes. This is not a right way. He told her to take time and remove her makeup completely. You cannot remove it in just five minutes. Since then she takes enough time and removes all traces of makeup from her face with patience. It takes about 10 to 15 minutes for her to remove the makeup completely. After cleansing her face, she uses a toner and then applies some moisturizer on her face. She follows this with a good eye cream. She says that it really helped her a lot. Her skin was quite bad initially and this helped in making it better. She has a sensitive skin. So she tries not to get any facials done, but goes for occasional cleanups. She says that honey is excellent for your skin. It is antibacterial and makes your skin well moisturized, smooth and glowing.
The Hair Care regime of the "Queen":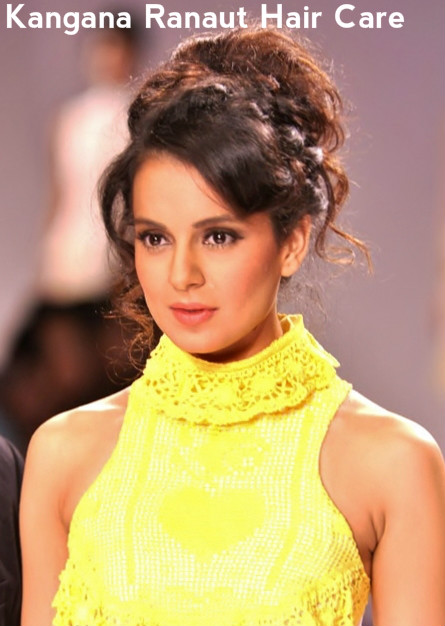 Image credits: Wikimedia
She has lovely curls, which add to her beauty. Her curly hair is a style statement in itself and she takes good care of her beautiful hair. Being in the film industry, she has to style her hair in different ways for each film. This can affect the hair a lot. So, she makes sure that she pampers her hair enough to maintain its beauty. She always goes for organic hair products and uses shampoos from Fabindia. From time to time she also goes for intensive hair repair treatments. She makes it a routine to oil her hair and steam it three times a week. This helps in keeping her hair well moisturized, smooth and shiny.
Makeup Secrets of the Drama Queen: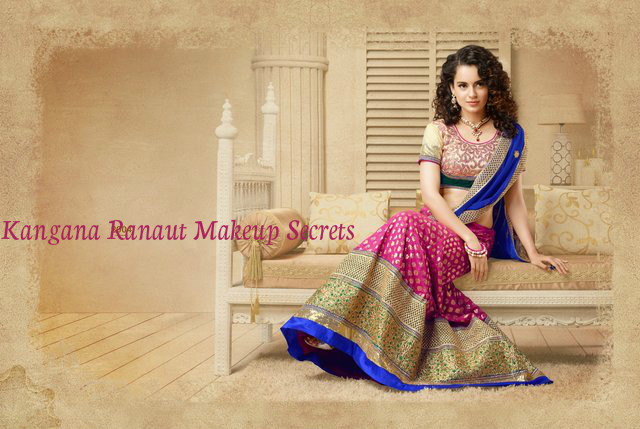 Kangana Ranaut loves to have glowing and healthy skin and does all to make her skin look fabulous. She has a flawless and glowing skin. She says that if you have a glowing skin, your makeup will look the best. She prefers old Hollywood look for Red carpet events.  Red carpet for her is vintage hairdo and winged eyes as well as red lipstick. Even though she tries to look different and break the monotony, she ends up with this look. According to her this goes well with the gowns and makes you really glamorous.
The essential makeup items that she takes with her are concealer, lip balm, blusher and MAC Studio Fix. The lipstick that she prefers is fresh pink to pale colors. However, if she wants to look dramatic, she goes for ox blood tones.
When she was asked which the weirdest beauty treatment she had undergone was, she mentioned about the 'Lip Plumbers". These are injections that are taken to fill the lips and make them look fuller. When Kangana was a child, she met with an accident and suffered from a band of fibrosis on her lips. Then someone suggested about using lip fillers. So she tried these injections. But her skin reacted very badly to these injections.  So it had an adverse effect on her skin.
The Fitness Mantra of Kangana Ranaut: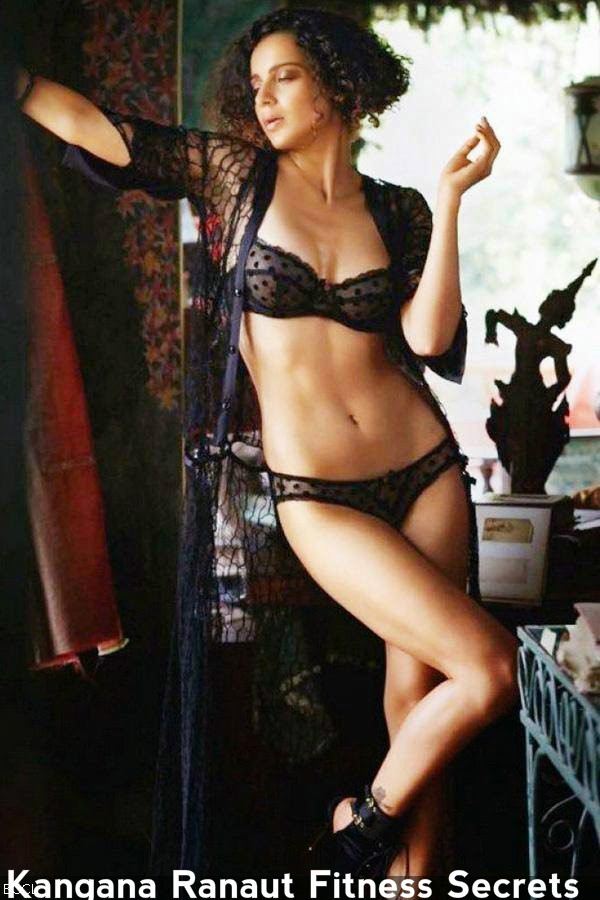 Image Credits: Googleusercontent
She says that if you have a healthy and fit body, it will reflect on your skin and the hair. So she keeps herself fit by having a well balanced and nutritious diet. She also drinks plenty of water as it helps in keeping her well hydrated and glowing. She goes for a workout at least five times a week. The workouts focus on different parts of her body and thus she has a fabulous body without any flab. If she is not in a mood to go to the gym, she tries dancing instead, as it is also a good form of exercise. She does kickboxing, power yoga, pull-ups and push-ups to keep her body in form. She focuses more on lower back and abs exercises. Her fitness regime also includes 45 minutes of yoga and 10 minutes meditation. This helps her to relax and gives her a sense of peace.
According to Kangana, it is not the size hat matters in making you look good. To look good you need a healthy skin, hair and body. Looking at Kangana you can conclude that what she says is true.