Top 10 Anti Aging Skin Care Solutions with Natural remedies
Ageing is a natural process and we cannot stop it. But there are many ways to prolong its signs and remain youthful for a longer period of time. Many of the anti ageing products that you get in the market are full of chemicals. So here we will discuss some natural anti ageing remedies that work wonders on your skin.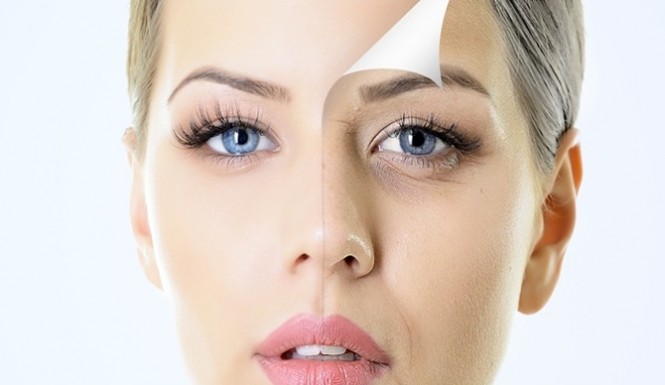 Some of the Anti Ageing Solutions are as Follows:
Avocado or Potato Pack for Wrinkles:
Avocado is also good for your skin and helps in reducing the fine lines and wrinkles on your face. It also makes your skin radiant and smooth. Grate avocado and make it in to a paste or take its juice. Apply it on your face and wash off after 10 to 15 minutes. You can also put slices of avocado in the refrigerator and massage your face with it. If you do not have avocado at home, do not worry. You can use potato instead.
Bee's Honey for Dull Skin:
If you spend a lot of time in front of the computer, say 5 to 8 hours a day, your eyes will be surely affected. The skin around the eyes is the most affected and it will look dull and tired and also darker in color. The best remedy for it is to get pure bee's honey, most preferably from the apiary. Massage this honey on the skin around your eyes before you go to bed. Wash it of the next morning.
Castor Oil for Dry Skin:
If you have dry skin, applying castor oil is good for it. It acts as a moisturiser and makes your skin soft and smooth. It is also good for reducing wrinkles and the fine lines that form on your face. All you have to do is to take a few drops of the oil in your hands and massage with it on your face and the neck. Leave it for about 20 minutes and then wash off with water.
Essential Oils Pack:
One of the effective ways to reduce wrinkles on your face is to mix a few essential oils and applying them on your face. Take a clean and dry bottle and out 5 drops each of Sandalwood oil, Jasmine oil, Geranium oil, Rose oil, Neroli and frankincense. If you cannot get all the oils , try to get the first four oils mentioned. Mix all the oils well and apply every night before you do to bed. Massage the oils well on to your skin. You can also use it after taking bath. If you have blackheads on your skin, you can put a face mask made of 5 drops each of sandalwood oil and rose oil and 1 teaspoon of lemon juice. Massage it on your skin and leave it overnight.
Flowers Mask:
Flower mask is also good for treating ageing problems of the skin. You can use flowers that are easy to get and use them as a mask. Take 4 teaspoons each of rose petals, marigold flower petals and chamomile flower petals and make a paste of them with 4 drops of olive oil. You may also add some lukewarm water if required. Lie down, relax and then apply this mask on your skin. Keep the mask for 20 minutes and then wash off with cold water. After washing and getting the skin dry, you can apply a homemade toner or rose water on the skin. This rejuvenates your skin and makes it smooth and soft. Try to apply this mask at least once every week and then after 2 months you will see the difference it makes to your skin.
Fresh Coconut Milk Pack:
If you have coconut at home, grate it and squeeze its milk out. Apply this milk on your face and wait for 10 to 15 minutes. Wash off with water. This will reduce the formation of wrinkles and fine lines on your face and give a youthful glow to your face. Coconut oil is full of vitamins and other nutrients and nourishes your skin from within. Remember to use fresh coconut milk taken directly from grated coconut. Never use the canned coconut milk as it is not effective.
Lemon Juice for  Dark Patches:
Lemon is very refreshing and rich in Vitamin C. In addition to providing you instant energy and relief from the hot summer months, lemon is also good for your skin with its bleaching properties. Regular use of it can reduce the blemishes and age spots on your skin and lighten the color of your skin. Take a few drops the lemon juice in your hands and apply it on the areas where there are dark patches, age spots and blemishes. After a few days of applying it, you will see that they are getting lighter.
Pineapple Pack:
The first signs of ageing start to show when you are in your early thirties although in some people it may appear later. When you notice the early signs of ageing, you can treat them by using pineapples. Take a slice of pineapple and rub it on your face for 5 minutes and then wait for 10 minutes. Then wash off with water. This can greatly reduce the early signs of aging.
Sugarcane juice+Turmeric Pack:
People love sugarcane juice, especially in summer, when they get it chilled. Next time when you buy sugarcane juice, bring some at home. Mix the juice with turmeric and apply this paste on your face and neck. Wait for 6 to 10 minutes and then wash off with lukewarm water first, followed by ice cold water. This can reduce the wrinkles and fine lines on your face very effectively.
Under eye serum by mixing essential oils:
Take 8 drops of hazel nut oil, 6 drops of chamomile oil, 4 drops of sandalwood oil and 5 drops of carrot seed oil and mix them well. Store it in a container that is clean and dry. Apply this under your eyes, taking care not to rub, as the skin here is very soft and sensitive. Apply it in gently in circular motion. This is very effective in reducing dryness, under eye pores, puffiness and dark circles. It also tightens the skin around your eyes.