21 Effective Tips to get Long Healthy Hair Naturally
To get healthy hair, you need to pamper your hair and take good care of it. It is not a tough job if you follow these simple and easy tricks given below. The following items are really great for your hair:
1) Petroleum jelly:
While dyeing your hair, it can move on to your forehead too. These stains are quite embarrassing. For this, apply some petroleum jelly, and all marks will be gone. Apply petroleum jelly all along your hairline.
2) Butter:
For dry and brittle hair, this is the best remedy. Take a small amount of butter and massage your hair with it. Leave it on for 30 minutes and wash off with shampoo. Your hair becomes shiny and lustrous.
3) Baking soda:
It is a good cleanser, and washing your hair once a week with baking soda makes your hair clean and removes all oil and dirt. While shampooing, add a teaspoon of soda and it washes away all impurities.
4) Club Soda:
Swimming in chlorinated water can cause your hair to turn green. Washing your hair with club soda returns the original color of your hair.
5) Castor oil:
Make a mixture of a teaspoon of glycerin, 2 teaspoons of castor oil and the white of an egg. Massage your hair with this and wash off after some time. You get healthy and shiny hair.
6) Spices:
Homemade tonic made of spices offers a good method of hair care. If you have dark hair, mix together a tablespoon of crumbled sage or a teaspoon of allspice, or a sprig chopped fresh rosemary, a teaspoon of finely ground cinnamon, and half a teaspoon of ground cloves. In case you have blonde hair, use a tablespoon of chamomile. Take some boiling water and pour it on the mixture. Leave it for 30 minutes and then strain it. After cooling, pour this over your hair to rinse after you finish shampooing your hair.
7) Mayonnaise: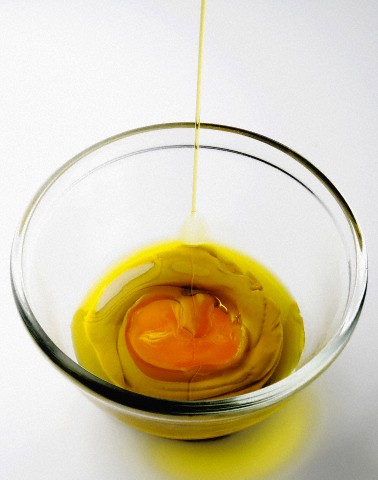 Use mayonnaise(Egg yolks and oil and vinegar) as a conditioner and massage it in to your hair. Let it stay for some time before shampooing your hair. Your hair becomes lustrous and shiny.
8) Aspirin:
Dissolve around 6 to 8 aspirins in warm water and rub this on your hair. Leave it on for some 10 to 15 minutes. This returns sheen to hair, which is lost due to chlorinated water. Your hair gets its natural back.
9) Olive oil:
This is the best remedy for dry and brittle hair. Heat half a cup of olive oil and apply it on your hair. Use a shower cap to cover your hair and then wrap in a towel. Leave it on for 45 minutes and shampoo as usual. For removing mascara, use a cotton ball dipped in olive oil and wipe off.
10) Ketchup:
For hair that has become green or smelly because of chlorinated water, ketchup is the solution. Massage your hair with lots of ketchup and let it stay for 15 minutes. Use baby shampoo to clean your hair and you could see the effects immediately.
11) Brewed Tea+Herbs:
You can easily make your own hair dye with brewed tea and herbs. Take 3 tea bags in a cup of boiling water and add a tablespoon of rosemary and sage. Leave it overnight and strain it in the morning. After shampooing, pour this on your hair and saturate it. Do not wash off. Just use a towel to blot your hair. Do this regularly for the required results.
12) Warm Tea:
Take a quart of unsweetened and warm tea. After you shampoo as usual, use this for the final rinse. It makes your hair shiny and prevents dullness.
13) Lemons:
Mix together a quarter cup of lemon juice, and 3 quarters of water. Wash your hair with this. Sit under the sun for your to dry off. Being a natural bleach, it gives you the perfect blonde highlights. Do this daily for best results.
14) Fabric Softener:
If you put some diluted fabric softener on your hair after a shampoo, you will get relief from tangled, flyaway and fine hair, and also coarse and curly hair. Dilute the softener according to your hair type. Wash off after combing well.
15) Tomato juice: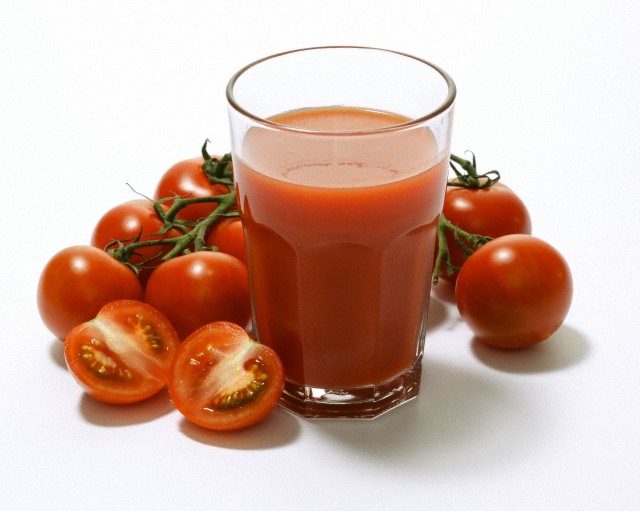 Use tomato juice on your hair to restore the natural color which is lost due to chlorinated water. Leave the juice for 15 minutes and shampoo as usual.
16) Pencils:
Pencils are great in helping you get the curls. You could also use it to tie your hair in a bun.
17) Toothbrush:
Toothbrush works best as a brush to dye your hair at home.
18) Vinegar Conditioner:
Make a conditioner with a teaspoon of apple cider vinegar, 2 tablespoons of olive oil and the white of 3 eggs. Put this on your hair and let it stay for 30 minutes. After that, shampoo your hair to make your hair lively and healthy.
19) Apple Cider Vinegar:
Use apple cider vinegar to prevent your hair from getting green in chlorinated water. 15 minutes before jumping in to the pool, apply this on your hair.
20) Beer:
Beer gives life to hair that is flat. Mix together 3 tablespoons of beer and half a cup of water. Rub this on your hair after the shampoo and let it stay for a few minutes before washing off.
21) Shampoo: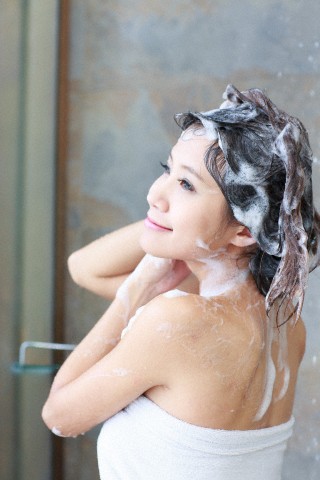 Your combs can be dirtier than you think. The oil and dirt from your hair accumulates on it. When you put it on your table on in your purse, it gets more dust and dirt. Once in a while, make them clean and fresh. Take out all loose hair stuck in the teeth of the comb. Take a little shampoo and apply it on the teeth and in between them. Dilute some shampoo in a tall glass and put your comb in it for some time. Then, take it out and wash. You will get it as good as new. Do the same for your hair brushes too.
Follow these steps and get healthy hair naturally. Show off your locks in style.