Aishwarya Rai Inspired Eye Makeup Tips and Tutorial for you
Aishwarya Rai is among the most beautiful women in the world and is admired by all for her elegance and charm. She is one of the most popular Indian stars and has acted in many Indian films as well as Hollywood films. Other than being a film star, she also has many prestigious endorsements, and L'Oreal Paris is one of her most important endorsements. She has a well-shaped face and her most prominent feature is her eyes, which are beautiful with or without any makeup. Her eyes are among the most attractive of her features and her eye makeup is exotic and very mesmerizing. As it is, her eyes are naturally beautiful, but the eye makeup makes it even more charming and attractive. If you are interested to know the secrets of her eye makeup read on.
Aiswarya Rai Golden Eye Makeup Tutorial: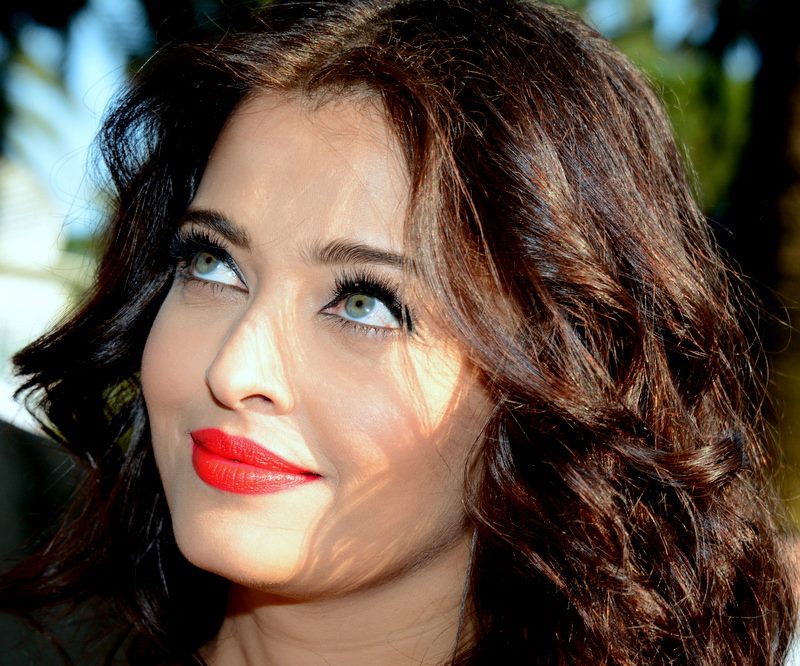 Step 1:
The first step in an eye makeup is to use a suitable base on which the color you use can be applied smoothly. Aishwarya Rai uses Lakme CC Cream and Maybelline Clearglow BB stick as a base to cover the entire eye area. This way you can make sure that the dark circles are well covered. You can also dust some loose powder to get a matte effect.
Step 2:
Aiswarya loves to use lots of grey and silver for her eye makeup. You can use silver grey from BH Cosmetics 120 Eye Shadow Palette and apply it on the entire eyelid by patting it gently with your fingers. You can extend it to the crease. You must apply this color slowly and with full care as this color is very intense and may get messy if you are not cautious.
Step 3:
Then you can select pearly white shade from the palette and then apply this with a brush on the grey shadow you have already applied. When you layer different eye colors, it is always wise to use a brush because this helps you to control the intensity better. Start the white color from the centre of the eye lids and then draw it to the corners of the eyes. Use swift movements as this makes the color spread well and evenly.
Step 4:
Once you finish applying the white color, you can choose a shimmery brown shade and apply this on the crease area. Start from the middle of the crease to the outer corners of the eyes. You can even extend it down to the lower lash line. The brown shade, along with the silvery grey shade, provides a gradient effect to your eyes. The favorite eye shadow of Aishwarya is a mineral shade of brown or maroon. It blends well with her skin tone.
Step 5:
Now take swift strokes and blend the colors with a fluffy brush. Next you have to line the eyes. Aishwarya Rai has blue-green eyes and she always uses dark black kajal to highlight her eyes. To line your eyes, you may use Maybelline Colossal Kajal. This kajal is the best to provide your eyes a smoky look. First, line the inner side of the lower and upper lash lines with the kajal. Next, draw a thin line on the upper lash line and then make it thicker with 2 to 3 strokes with the kajal. You can also apply the kajal on your lower lash line, although some prefer not to apply kajal on the lower lash line. Sometimes Aishwarya does half eye makeup, where the kajal is drawn on the upper lash line with the lower lash line bare.
Step 6:
After applying the kajal, use a smudge brush to smudge the kajal on the lower lash line. Now you can take silvery grey with a tint of mauve in it and apply it on the black kajal lining you have applied. Then apply the same color on the lower lash line also with an angled brush. Now blend the colors with a fluffy brush.
Step 7:
This step is important as it is here that you highlight your eyes. Take matte off-white color and apply this shade on your brow bone area. You may extend this color to the inner corners of your eyes as well, including a part of the nose too. This helps in softening the dark and intense colors that you have applied earlier. It also provides a fantastic effect to your eyes. It is always a good idea to highlight your brow bones when you do smoky eye makeup.
Step 8:
Finally you have to take care of your lashes. Use an eye lash curler from Faces Cosmetics and curl your eye lashes with it. The curler helps in making your eye lashes look long and curly. Aishwarya is noted for her long and curly eye lashes, which give her a very charming look. Once you finish curling the lashes, you can apply Maybelline mascara and this will make you eye lashes look thick and dark. Aishwarya uses dark black mascara, which highlights her eyes. You can also use false eye lashes to make your eyes look smoky and charming as that of Aishwarya Rai.
Now that you have seen how simple it is to make up your eyes and give it a mesmerizing look like that of Aishwarya, try it at home and see what a change it makes to you. Since this eye makeup is very intense, you must take care to use as little makeup as possible on the rest of your face. Just a touch of blusher with neutral color and little lip gloss will be enough to make you look like a Diva. You can hardly see Aishwarya Rai in red or any other bright colored lipsticks. She uses natural shades like brown and so on.