Ameesha Patel Beauty, Makeup, Diet and Fitness Secrets
Ameesha Patel is a well known actress and model in India and has acted in many popular Hindi movies. She has a beautiful face and body. Unlike some of the heroines who go for size zero figure, Ameesha prefers to have a curvy body. Here are some beauty, makeup, fitness and diet secrets of Ameesha Patel.
Ameesha Patel Beauty Secrets: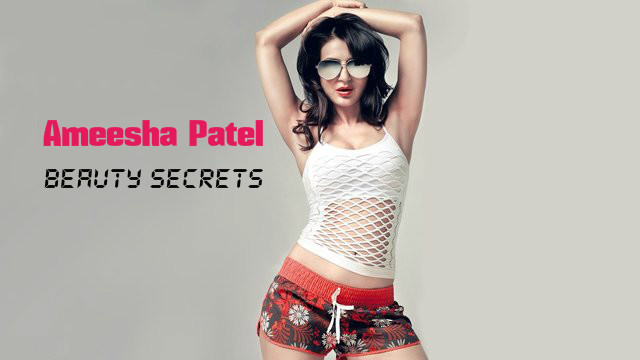 She believes that beauty comes from within oneself. She hates heavy makeup and says that she never wore any makeup till she was 21 years old. According to her, instead of wearing makeup, young women must try to look beautiful from inside and depend on their inner glow. She says that the only makeup that is enough for a young woman is to apply some mascara, kohl on the eyes and a lip gloss. Nothing more than this is required for keeping you beautiful.
What is in Amisha Patel Bag Collection?
Ameesha caries very few makeup items in her bag. The only make up products she has with her include a light colored lipstick or a copper gold shade lipstick if she is wearing Indian dress, some sheer lip gloss, eyeliner, mascara, a pink and nude blusher and at times a sheer powder. She does not prefer to apply foundation on her face. She uses foundation only when she is shooting. She says that a moisturizer below the sheer powder is enough for her.
Ameesha's Makeup Secrets: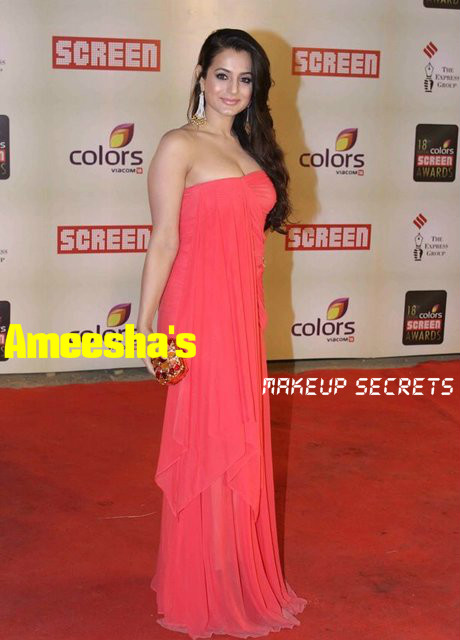 Image credits: Blogspot
Ameesha uses as .little makeup as possible. She loves to wear baby pink lip gloss. Her favorite beauty treatment is facials. Her best feature is her eyes. So she tries to highlight her eyes. She uses colorless or black mascara kohl on the inner eyes. This helps in accentuating her eyes. She says that her worst feature is her ears. So, most of the times she tries to hide her ears by leaving her hair open.
Her makeup for the day includes a colorless mascara, pink blush and lip gloss. Sometimes, when she is in no mood for makeup, she just cleanses her face and apples a little moisturizer on her face. For the night makeup, she prefers to have deeper colors. She applies kohl and black mascara, and a little of bronzer. She also applies a deep nail color.
She makes sure that she drinks lots of water throughout the day. She cleanses her face with a face wash frequently and removes every trace of makeup from her skin before she goes to sleep. According to her, there is nothing better than a clean and beautiful skin without any makeup.
Ameesha Patel Hair Care: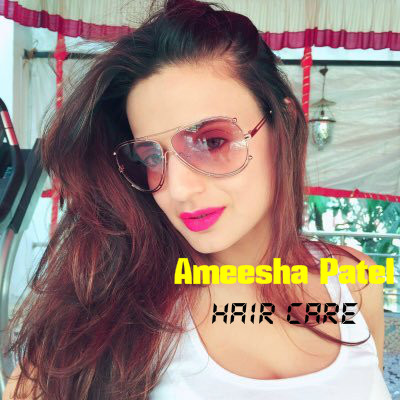 Image credits: Twitter
Ameesha Patel has smooth and beautiful hair. She says that she uses raw eggs on her hair. She applies it on her scalp and hair and wait for about 15 to 20 minutes till it becomes dry. Then she washes it off with a good quality mild shampoo. This helps in keeping her hair bouncy and full of life. It is also said that she uses gram flour-turmeric and raw milk as a face pack. Applying this regularly on her face helps in giving her a bright skin. Oiling the hair is important according to her. She feels that if you oil your hair with almond oil, castor oil and coconut oil regularly, you will have healthy and luscious hair.
Ameesha Patel Diet Tips:
Ameesha says that all that is important is to eat healthy. She is totally against crash dieting and says that it is never good for the body. It is unhealthy and anything extreme can affect the body negatively. In Ameesha's opinion, eating at proper times, eating in moderation and eating healthy are the rules of healthy diet. She generally makes sure that whatever food she consumes is healthy and nutritious.  She loves to taste all types of foods and she says that life is too short for denying any food that you love to have. This is what she says, 'I'm not the kind that survived on black coffee and juices. I know my Japanese cuisine from my French; I ravel in ordering the choicest of meals'.
Image credits: Glamsham
Ameesha's Fitness Tips:
Ameesha Patel has a well toned and fit body. Getting over weight is a nightmare for her. She says that you need to remain happy and positive with people and this has a important role in keeping you happy and fit. She loves to stay happy and attractive. But she is not willing to go under knife to achieve a perfect figure. She would rather workout for ten hours to ten months to lose and inch rather than go under the knife. According to her, once a person gets under knife, he/she is never happy with his/her body.
Ameesha goes for the workout out four times a week. Out of the four days, she gives  attention to her lower body for two days and her upper body for the other two days. She also does some abs training after the lower body workout.
She says that when you do the same exercise and workouts day by day, it becomes monotonous and this is never good. She urges that you try new things and provide challenges to your body. According to Ameesha, it will be better if you customize your training.
Ameesha usually does crunches, weights and also works out on a cross trainer. These exercises help in keeping her body well toned and fit. Her gym workout includes hard workouts like weight lifting and treadmill running. She also practices yoga sometimes, when she has free time.