Best Homemade Living Nature Skin Care Tips and Essentials
Here we will discuss about some homemade beauty tips that works wonders on your skin. All you need is to take some time in taking care of your skin and a determination to stick to it.
Natural Skin Care and Goodness Tips to Try At Home:
Skin Care with Cucumber: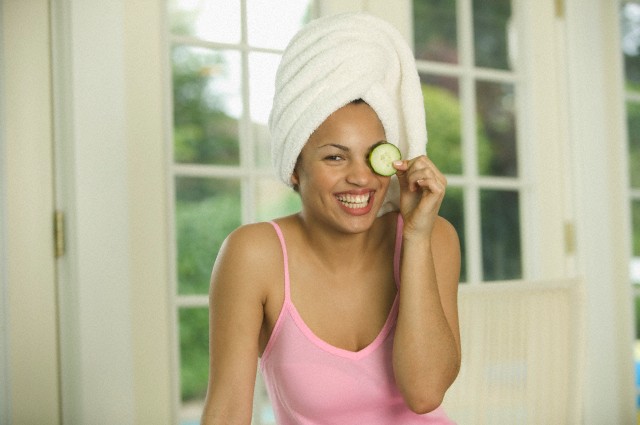 Astringent benefits of cucumber:
Cucumber is suitable for all types of skin. Even sensitive skin benefits from use of cucumber, as it has no side effects at all. The juice of cucumber is a good toner and astringent. It helps in tightening the pores of the skin and provides you a clear skin. You can use it every day. Keep a cucumber in the freezer and when you need it, take it out, grate it and take the juice from it. Apply this on your face with a cotton ball. Wait for 10 to 15 minutes and then wash with water. You need not wash it off if it does not feel sticky on the face.
Skin Care with Eggs: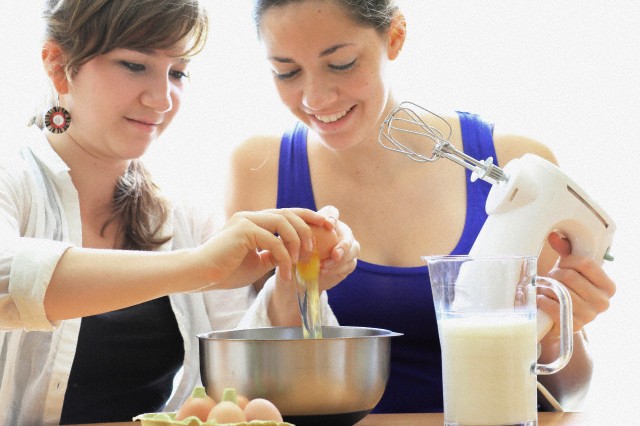 A proven egg pack:
If you have a dry skin, egg pack is good for tour skin. You can add egg yolk in your skin routine once in a week or twice in a month. This helps in providing protein to your skin and also moisturizes your skin better.
To make face pack with egg, take the yolk of an egg and mix it well with half a tbsp to 1 tbsp of olive oil. After mixing them well, apply on your face as a pack. You may also massage it gently on your face. Leave the pack for 10 to 15 minutes and then wash off with lukewarm water or tap water. If you use this regularly, you are sure to get a natural glow on your face after about two months.
Skin Care with Neem or Margosa:
Neem pack is a proven face pack that works for all types of skin. It is particularly beneficial for those who have combination skin or oily skin and are susceptible to pimples, acnes and summer rashes. One of the best things about this pack is that you can also use it on the back if you are suffering from back-acne. This helps you get rid of acnes at the back.
Take some fresh neem leaves and clean them well to remove any dirt and dust on them. Grind these leaves well with some lemon juice and a pinch of turmeric. Turmeric, as you know, has antiseptic properties. Now add 1 or 2 tbsp of multani mitti and make a thick paste. It should be thick enough not to flow when you apply it on the face. Apply this thick paste completely on your face, neck, back and the shoulders. This pack also helps in removing tan to some extent. So, it is an ideal pack for your skin. Keep the neem paste on your skin for 15 to 20 minutes. Now you can wash it off as you take bath. Neem is a good antiseptic and has antioxidant properties. Skin care with neem is sure to benefit you in the long run.
Skin Care with Peaches: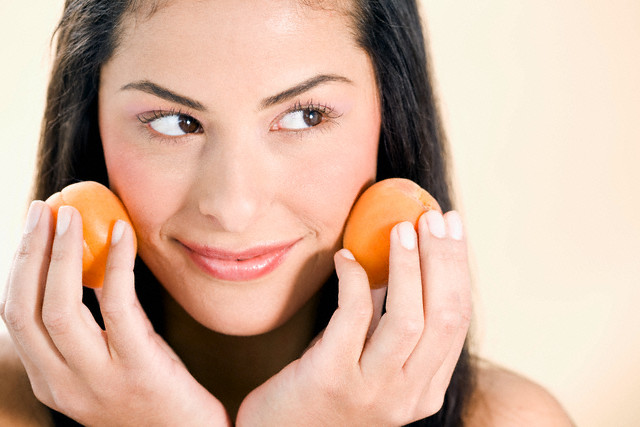 Benefits of peaches:
You can make a face pack with this fruit and it is excellent for normal as well as dry skin. You can use it even if you have an oily skin, but take care to use less quantity of the fruit.
Take one cup of mashed peach and mix it with 1 tbsp honey and 2 tbsp curd. If your skin is oily, take only half cup of mashed peach. Apply the mixture on your face and then wait for 10 to 15 minutes. Wash off with plain water. You will see that your skin has become smooth and silky soft. If you have a dry skin, apply moisturizer after washing your face. For those who have oily skin, just applying some toner is enough.
Skin Care with Roses:
Roses are good for your Rosy lips, dimpled chin and chubby cheeks:
Roses come in different colors like red, violet, blue, pink and so on. No matter what color the rose is, it is one of the best for taking care of your skin. Roses have been used for skin care from time immemorial. In ayurveda also rose has a special role. The magical effects of roses on the skin cannot be neglected. You are sure to get the desired effects with roses.
Try to get a handful of rose petals, and if you cannot get them, try to get at least sundry rose petals. Keep them in an airtight container and close properly. Put it in the refrigerator, so that whenever you need you can take it.
Grind rose petals with milk, preferably butter milk, and apply on the face. If you have rose petal powder, you can mix it and apply. Leave it for 20 to 30 minutes and then wash with plain water. Now use neem water to tone your skin. You will see a great difference to your skin and will be proud to own such a fabulous skin.
CTM skin care maintenance tips at home:
CTM is a must for regular skin care routine at home. CTM means cleansing, toning and moisturizing. Skin care is never complete without these three golden rules. If you have a dry skin, night routine is also recommended. You can mix chandan (sandal powder) with milk and apply this on your face. Apply this occasionally before you go to bed at night. Leave for few minutes and then wash off with water. This is very beneficial for your skin. It helps in secreting more oil at night and thus prevents drying of the skin. This is one of the best ways to keep your skin moisturized.
Now that you have learnt some of the skin care tips that you can do at home, try out some of them and see the difference it makes to your skin.