Shilpa Shetty Beauty, Haircare, Makeup Tips and Secrets
Having a beautiful face and body is indeed a boon. Only a selected few are born with that perfect look and charm. Talking about actresses, Shilpa Shetty is one of the few fortunate ones to have been blessed with beauty, although it is a well known fact that she was an ugly duckling in her teenage days. But later on, with time she grew up into an elegant swan. It has been a long way for her. Transformation of such a level requires patience and continuous efforts. During her teenage years, she was the tallest girl in her group and was an ardent volleyball player. She had bruises all over her body and was least concerned about her looks and beauty. She has indeed taken great efforts to stand to place where she is today.
This comes as a surprise to us because we feel that it is not possible to look so beautiful when we are just normal looking people in initial days. This also means that we can look good and feel good about ourselves and work constantly on it. Here, let us look at some of the important tips Shilpa Shetty has in store for us.
Shilpa Shetty's Beauty Secrets: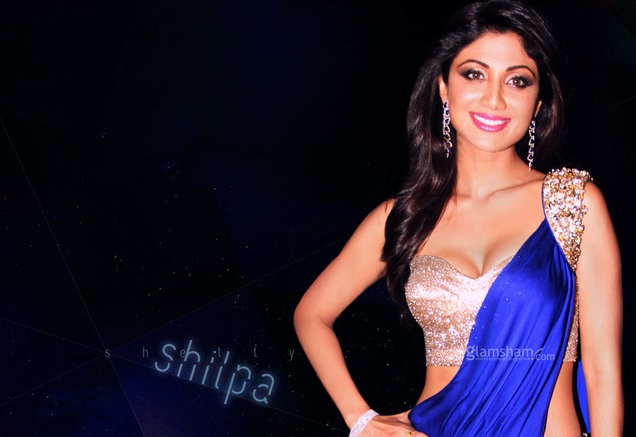 Image credits: glamsham
You skin is very subtle and require lots of care and love. Give the best to it and make sure it gets the love and care it deserves. In a recent interview, she said never try to overdo your skin with cosmetics and products coming up in markets. She says that although her mom is 57 years old, her skin shines and glows even at this age. This is because if you use more artificial products at younger age your skin tends to lose its quality when you become older. So, taking care from early age is very essential to maintain that charm and beauty.
Shilpa Shetty uses as many natural remedies as possible for maintaining a healthy skin. This is coupled with some daily skin care regimes to make it free from any flaws.
Even if she comes late to home, she makes it a point to remove all the makeup before going to bed.
Pure coconut oil mixed with olive oil or Johnson baby oil works wonders for her skin.
She massages her skin slowly with this oil and then wipes away with cotton wool to get amazing results. It helps her skin to smoothen up and make it free from any marks.
Also, she suggests people to sleep for minimum 8 hours to maintain the glow of your skin and prevent it from looking pale.
Using soap is the worst that you can do to your skin. It makes the skin harsh and rough to a deep extend.
Take good care of eyebrows and try to visit a salon on a regular basis and make sure they are well threaded.
Shilpa Shetty's Haircare Tips: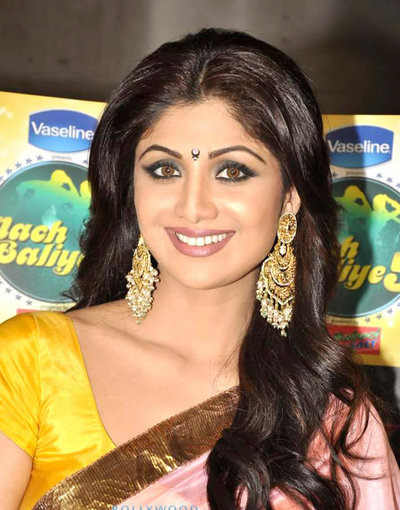 Image credits: wikimedia
Shilpa Shetty's healthy and shiny hair never goes unnoticed whenever you see her in ads and movies. She has taken great care in maintaining them. She advises you to keep your hair as natural as you can. Appreciate them as they are.
At times, curling or straightening is accepted but overdoing them with many of the products will add much of the hair problems.
You hair looks artificial when you work more on it. Try to keep it as simple as you can.
She makes sure to shampoo her hair every alternate day.
Also she makes it a point to change her shampoo on a regular basis to avoid build up.
She maintains her hair by keeping them straight just by blow drying a little.
Other than this, she prefers staying away from other heating machines. Heated straightners are a straight no for her.
Shilpa Shetty's Make up Tips: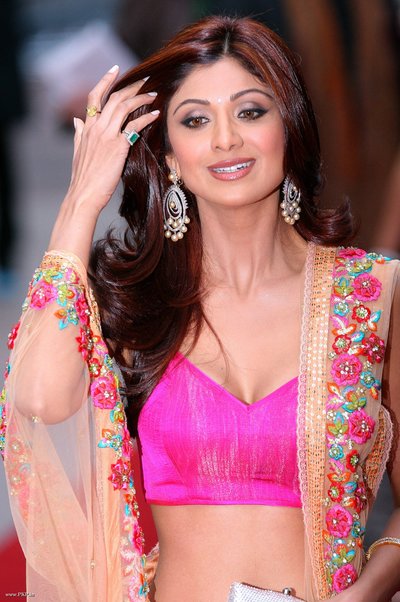 It takes a lot of practice and knowledge to get that perfect look. Care should be taken to apply the right amount of make up on your face. Shilpa Shetty knows this very well. She follows a basic rule of less is more. This means that you don't need to apply loads of layers on your face to look beautiful. Many a times, lesser of it works the best. She always wears minimum make up and still looks the best. She never loads her face with multiple layers of cosmetics.
She always tells people to accentuate only one of the features on your face. For instance, if you have planned to accentuate your eyes and draw attention to it, then it will be good to under colour and understate your lips. While on the other hand, if you have lovely and bigger lips giving a nice pout then it will best to work on them. You can apply any dark glossy colour so as to draw attention there. Keep your eye makeup subtle to get that perfect look. At times, you can also try using artificial eye lashes. It will open up your eyes and there will be no need to apply dark mascara for it. It will give you a more glamorous look during night parties and gatherings. Another option is to curl your natural eyelashes. This will draw attention to your eyes even more.
Being in the big boss contest was a tough task for her. Maintaining makeup was  a must as all were in front of the cameras all the time. She also says that never do your make up while in front of the camera. This makes you conscious and can distort your make up highly. This is the reason why Shilpa Shetty used to do her makeup in the bathroom daily while on the show. This allowed her to take her time to make herself ready for the whole day.
Thus, Shilpa Shetty knows how to take perfect care of her skin, hair and body. Continuous efforts have taken her a long way on the road of success. Read on and try to follow these tips and get the perfect skin and body you want for yourself.